JICA recommended on development of Lien Chieu's port
In a workshop held on April 13, The People's Committee of central Da Nang city and the Japan International Cooperation Agency (JICA) gave an insight into Lien Chieu Port development project.
In their end-of-term report, JICA experts identified the urban planning for the area surrounding Lien Chieu Port, a transport connectivity plan, a plan to find suitable locations for terminals, the feasibility of a public-private partnership, a model for effective management and operation of this port, and an appropriate investment plan harmonising interests of both State and private sector, according to Vietnamplus.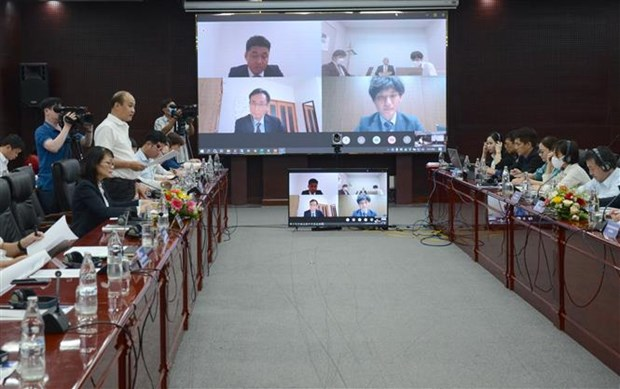 The workshop held in Da Nang city on April 13 (Photo: VNA)
Vice Chairman of the Da Nang People's Committee Le Quang Nam said the Prime Minister, in his decision to give the in-principle approval, requested the municipal People's Committee to promptly carry out procedures to select capable investors to build and run terminals of Lien Chieu Port in line with legal regulations.
He said JICA's participation and assistance in preparing for the project are highly necessary that will create a prerequisite for the development of this port.
Shimizu Akira, Chief Representative of the JICA Vietnam Office, said Lien Chieu Port should be put into use as soon as possible, adding that the consultancy group will take into account the city's opinions to perfect the port development plan.
He also expressed his hope for continued cooperation from local authorities in this issue.
The common infrastructure component of the Lien Chieu Port project was approved in principle by the Prime Minister on March 25, 2021, aiming to build infrastructure for common use in the port so as to create a foundation for developing a seaport in the Lien Chieu area.
It is expected to have total investment of more than 3.4 trillion VND (147.4 million USD) and be carried out from 2021 to 2025.
The JICA-funded project helped Da Nang develop Lien Chieu port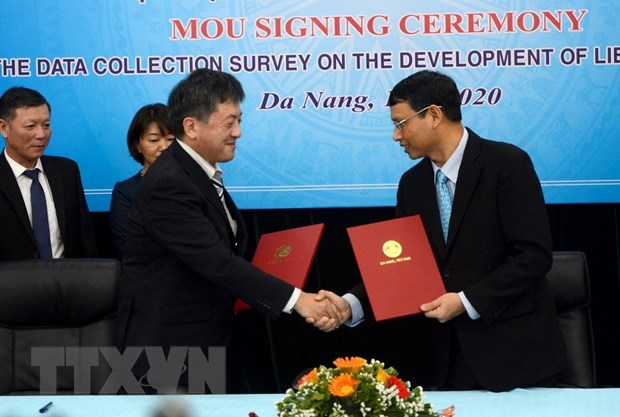 At the signing ceremony (Photo: VNA)
Representatives of the People's Committee of central Da Nang city and the Japan International Cooperation Agency (JICA) signed a Memorandum of Understanding (MoU) on conducting survey and data collection for the Lien Chieu Port development project, at a working session in the city on July 17, 2020.
Chairman of the municipal People's Committee Huynh Duc Tho appreciated JICA's contributions and support for Da Nang, especially for the project that needs to be upgraded urgently.
He expressed his hope that the two sides would further expand cooperation in other fields, including healthcare, education, socio-culture and investment, in the time to come.
For his part, Chief Representative of JICA in Vietnam Shimizu Akira emphasised the importance of the Lien Chieu port project to the development of Da Nang as well as the region.
According to Akira, JICA would carry out researches, and coordinate with relevant departments and agencies of Da Nang to complete the project as scheduled.
JICA would like to continue supporting Da Nang in projects of planning, research and socio-economic development in the coming time, he said.
The survey and data collection project would be carried out from July to November, 2020, using official development assistance (ODA) of the Japanese government.
The development of Lien Chieu Port is one of two key projects that aim to turn the central city into a main logistics centre in ASEAN and the East-West Economic Corridor (EWEC) that links Laos, Myanmar, Thailand and Vietnam.
Da Nang, in cooperation with the Ministry of Transport, has been speeding up the pre-feasibility study on the construction of the Lien Chieu Port for operation in 2022.
It could allow access of cargo ships of up to 100,000 deadweight tonnage (DWT) and container ships with loading capacities from 6,000 to 8,000 twenty-foot equivalent unit (TEUs) as well as 10,000DTW liquid cargo vessels.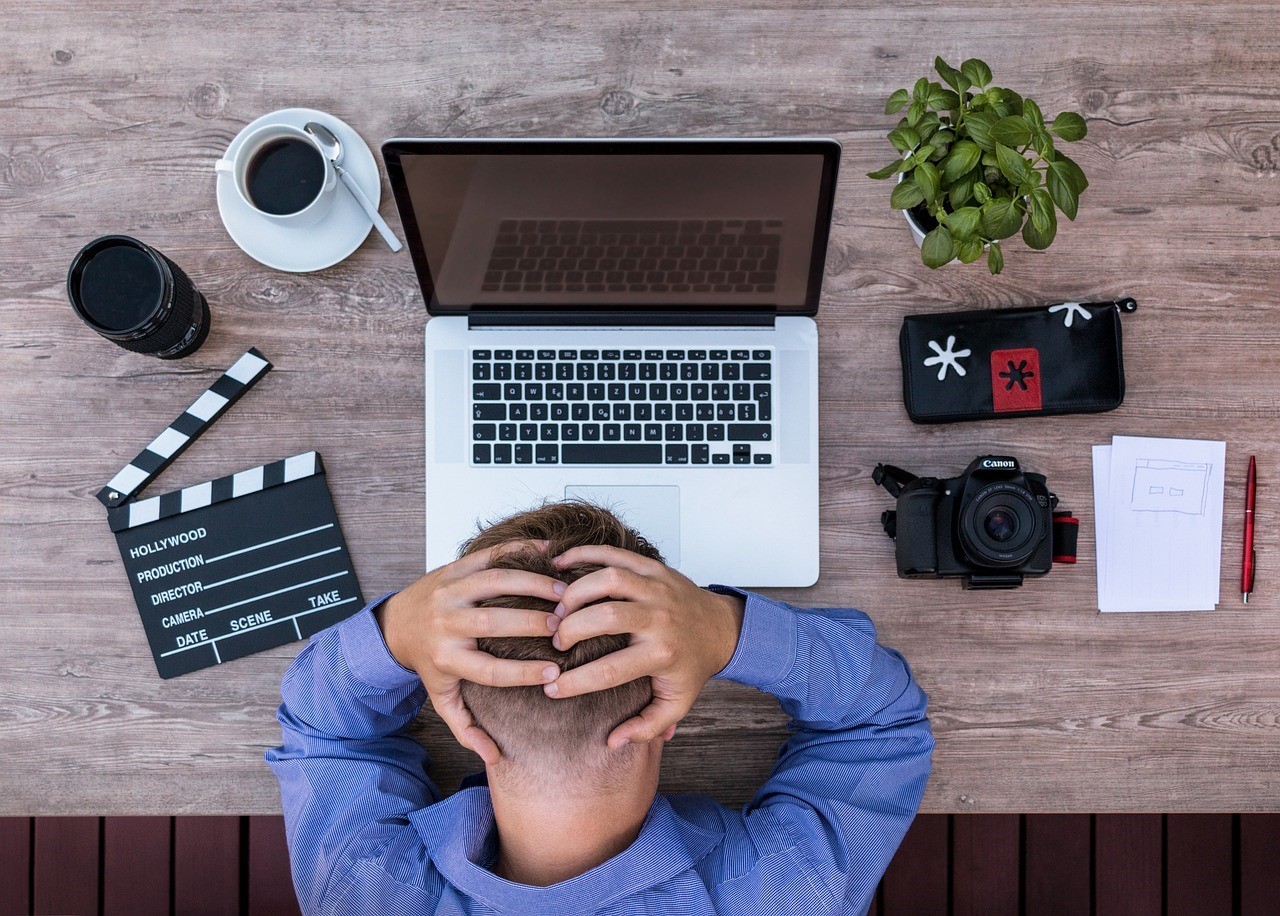 Economy
As the dust begins to settle on the monumental impact of Artificial Intelligence (AI) in the finance and media world, growing skepticism and mountain calls for regulation have got the creators of multiple AI platforms on the backfoot.
September 29, 2023 | 11:04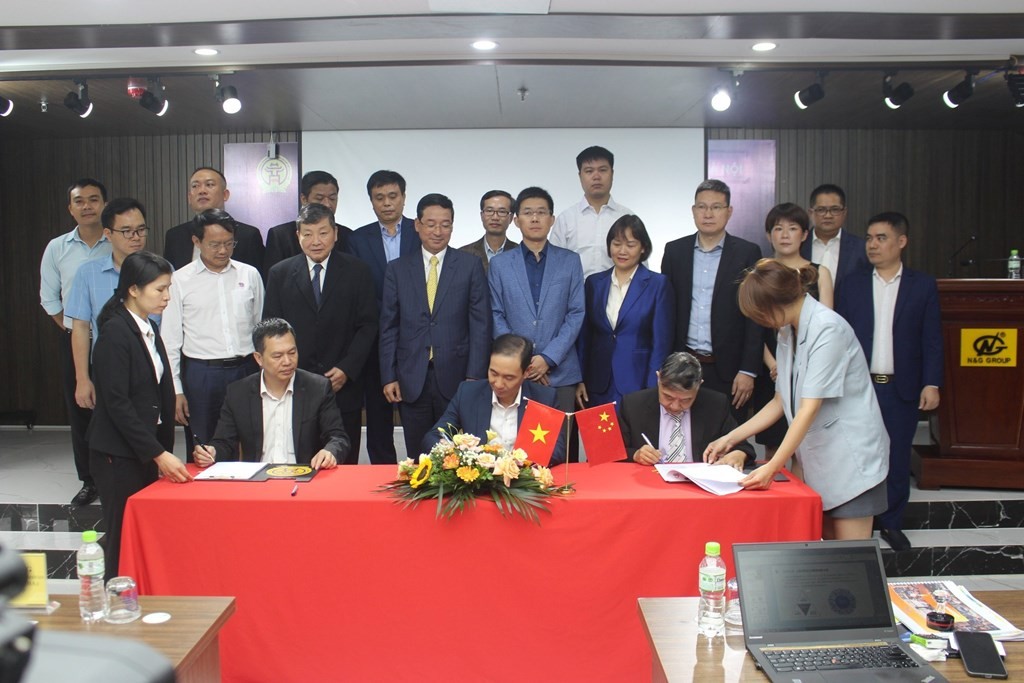 Economy
Enterprises from both Hanoi, Shanghai sides will immediately deploy investment and production preparation procedures in 2024 to soon turn the agreement into practical effect, bringing efficiency to the two sides.
September 28, 2023 | 20:19