Da Nang's tourist attractions resplendent in clouds
Dragon Bridge, Thuan Phuoc Bridge, and pther famous tourist attractions in Da Nang City boast their splendid beauty on cloudy days.

Photo: Vnexpress
Da Nang looks really stunning in clouds at the sunset. The photo set's author Nguyen Sanh Quoc Huy said he used the panorama technique, combining 27 photos to capture the entire beauty of the bridges into one photo, from left to right is Tran Thi Ly Bridge, Dragon Bridge, Han River Bridge and Thuan Phuoc Bridge, Vnexpress reported.
Da Nang is the capital of the Central region and a center connecting 3 world cultural heritages namely Hue ancient capital, Hoi An ancient town and My Son Sanctuary.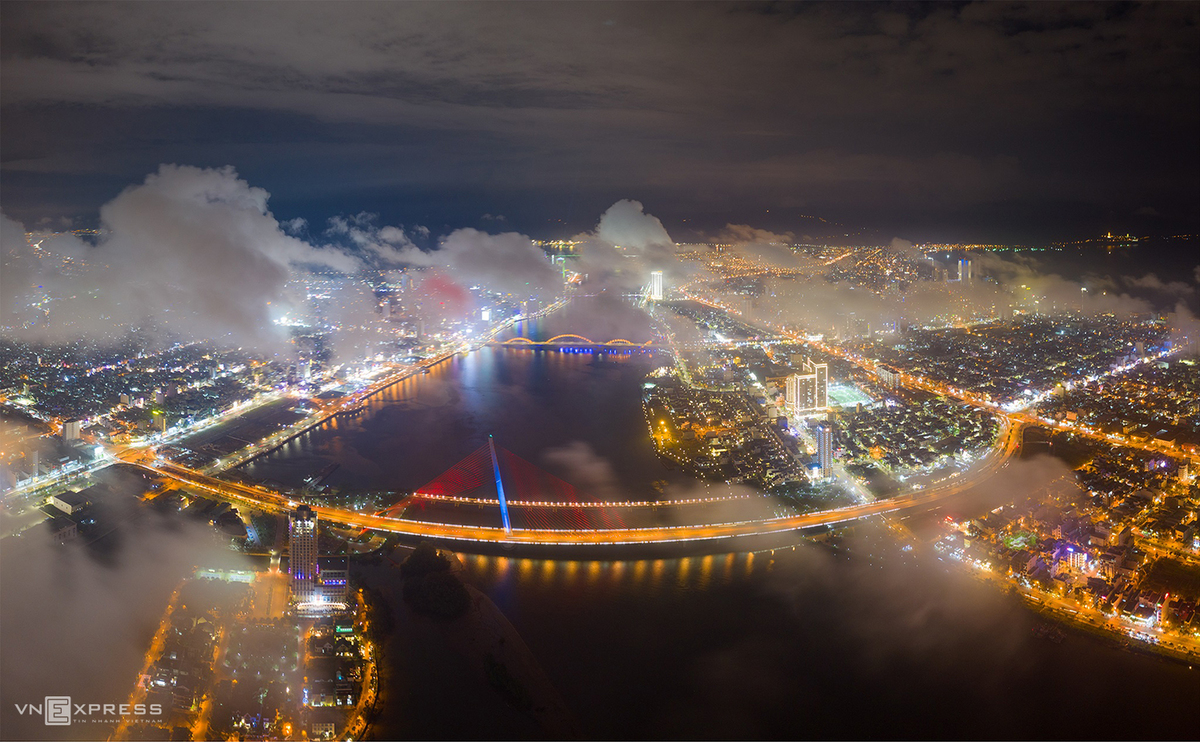 Photo: Vnexpress
Da Nang, dubbed as the "city of bridges", dons a glorious garb in the clouds at night.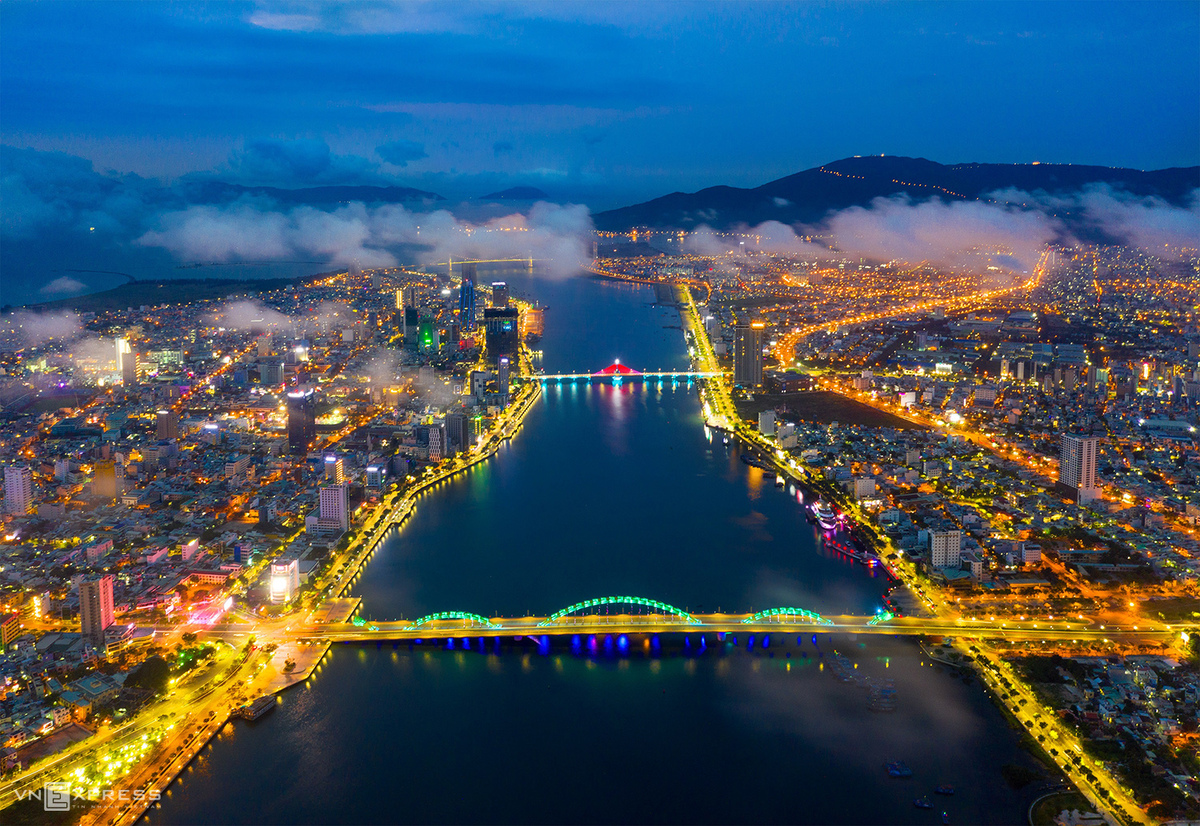 Photo: Vnexpress
It is also known as the "city of light" when the bridges, buildings and residential areas all light up at night.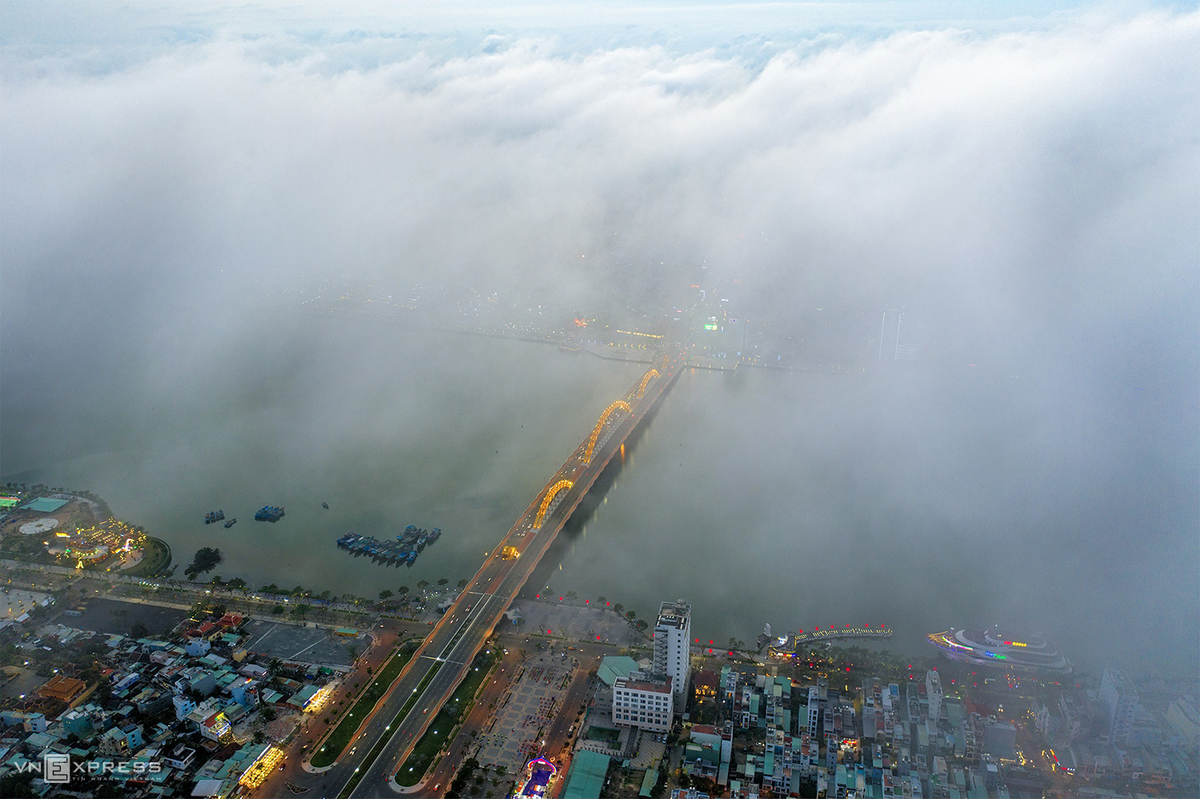 Photo: Vnexpress
Dragon Bridge is cloaked in seas of clouds. With a unique architecture simulating the strong Ly dynasty's dragon reaching out to the sea, the bridge is an iconic tourist site of Da Nang. The bridge is 666-meter-long, spanning the Han River at Le Dinh Duong - Bach Dang roundabout, creating the shortest route from Da Nang International Airport to the main streets, and also a route to the beaches of My Khe and Non Nuoc. A not-to-be-missed experience when visiting Dragon Bridge is admiring it breathing fires and water every Saturday and Sunday at 9 pm.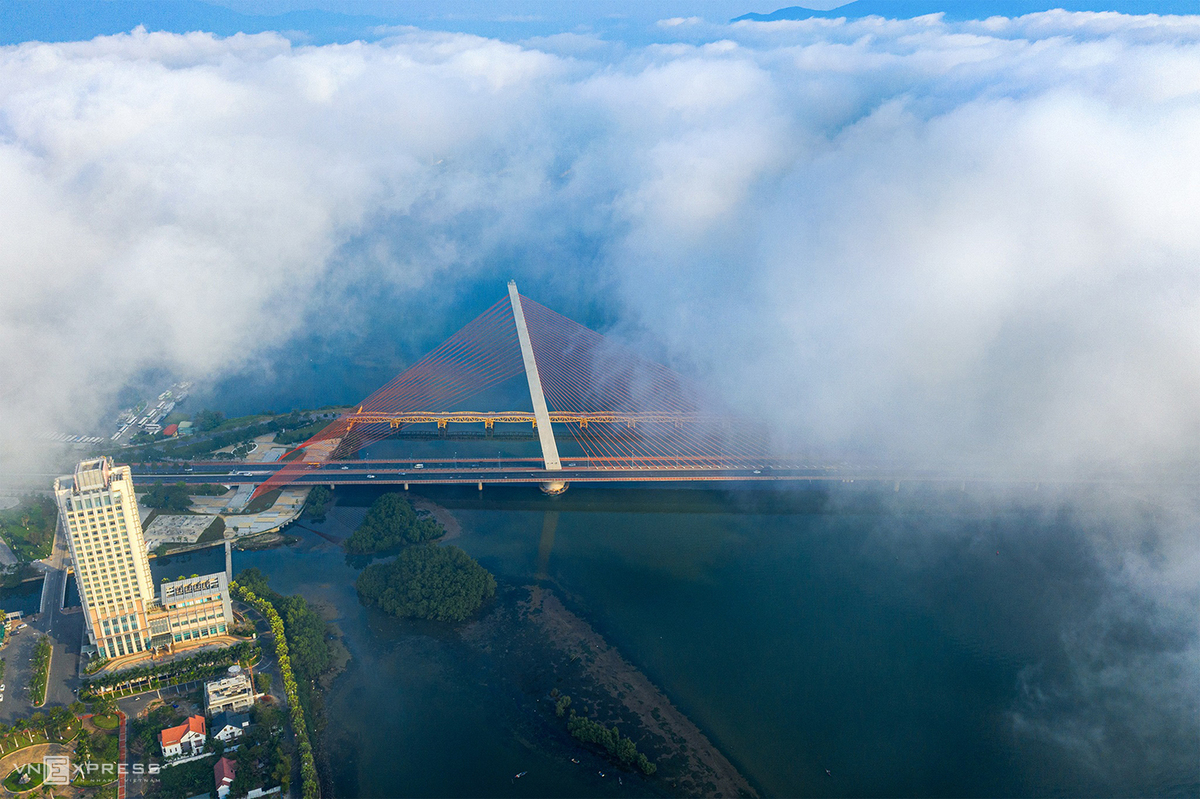 Photo: Vnexpress
Clouds float above Tran Thi Ly Bridge, which was originally a railway bridge and called De Lattre de Tassigny during the French period. After 1975, the bridge was named Tran Thi Ly and upgraded to a road bridge. The work creates an architectural highlight, linking districts of Hai Chau, Son Tra and Ngu Hanh Son, contributing to reducing traffic congestion at the Da Nang's eastern gateway.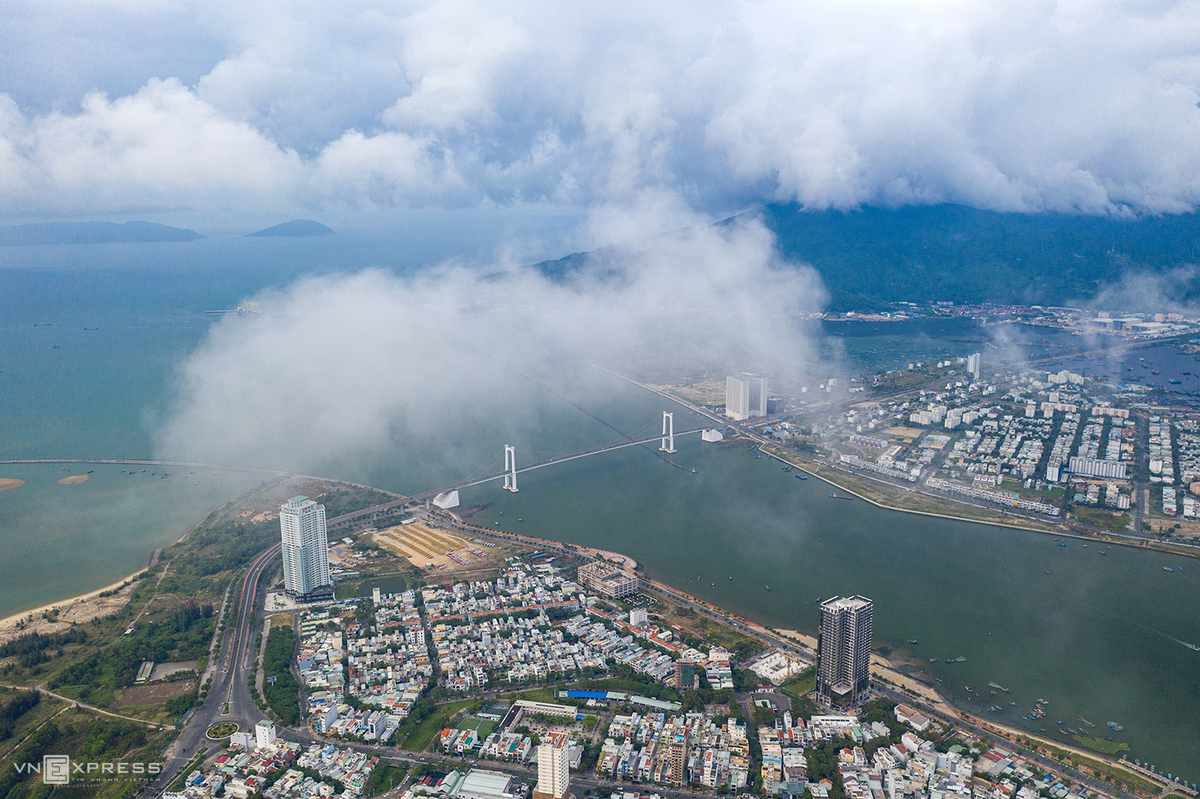 Photo: Vnexpress
Thuan Phuoc Bridge shimmers in the fog and clouds. In July 2009, Thuan Phuoc Bridge was officially opened to traffic with a total length of 1,856 m. It connects the two coastal roads of Nguyen Tat Thanh and Hoang Sa - Truong Sa, creating an uninterrupted coastal route from Hai Van Tunnel to Son Tra Peninsula.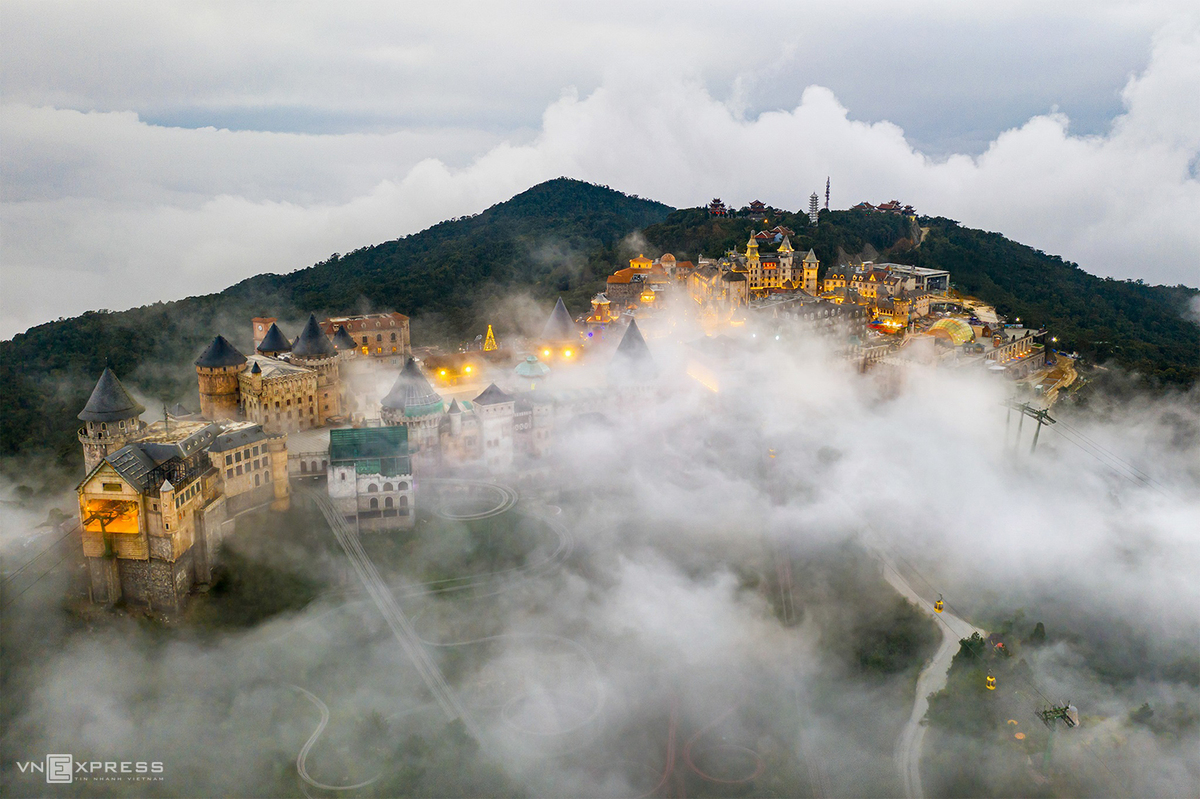 Photo: Vnexpress
The French village on Ba Na Hills is blanketed in the clouds. The photo set's author shared he did not need to come to the Northern mountains or the Central Highlands to hunt clouds. In Da Nang, if spending time "observing" and having a little luck, visitors will have the chance to capture the images of clouds right on the streets or in well-known tourist sites such as Ba Na or Son Tra peninsula.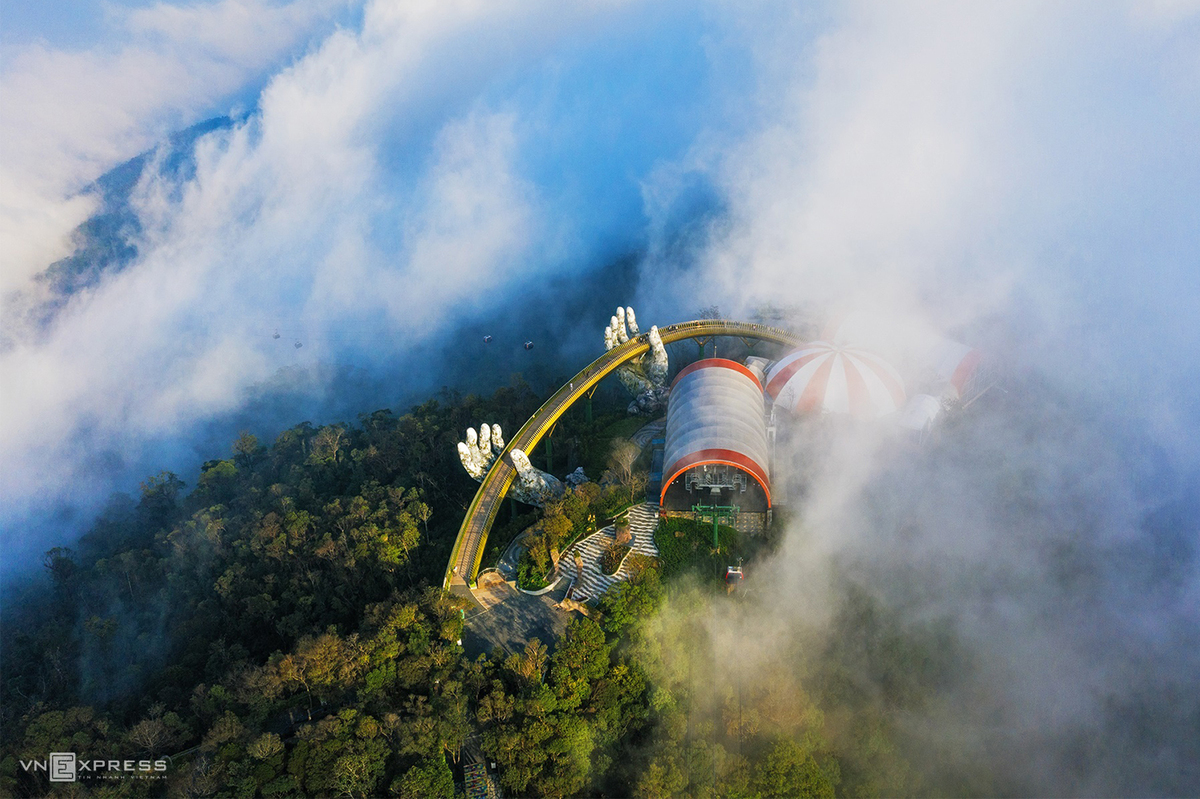 Photo: Vnexpress
The Golden Bridge, located on a high mountain boasts a "fairyland" beauty. It becomes a new symbol of Da Nang tourism after opening to visitors in June 2018.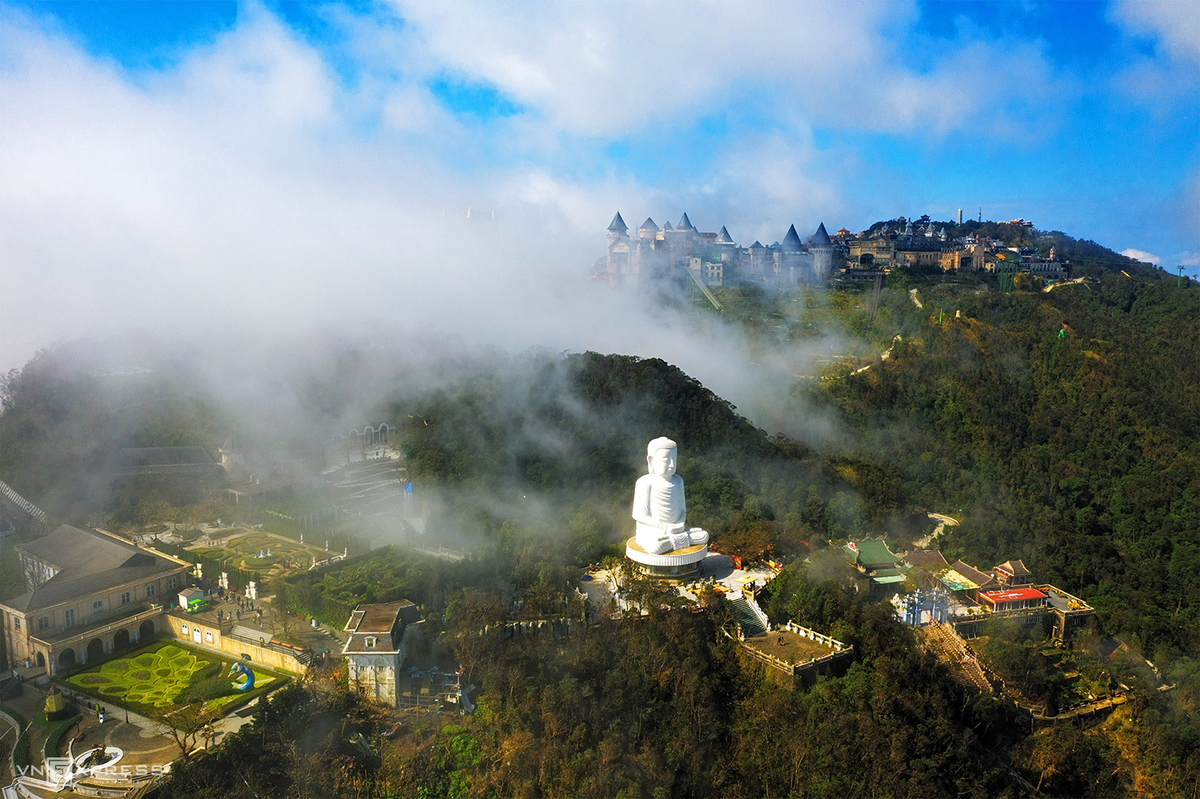 Photo: Vnexpress
Linh Ung Pagoda Ba Na owns an ancient and majestic beauty. There is a 27-meter-high statue of Shakyamuni Buddha, meditating on a 6-meter-high lotus.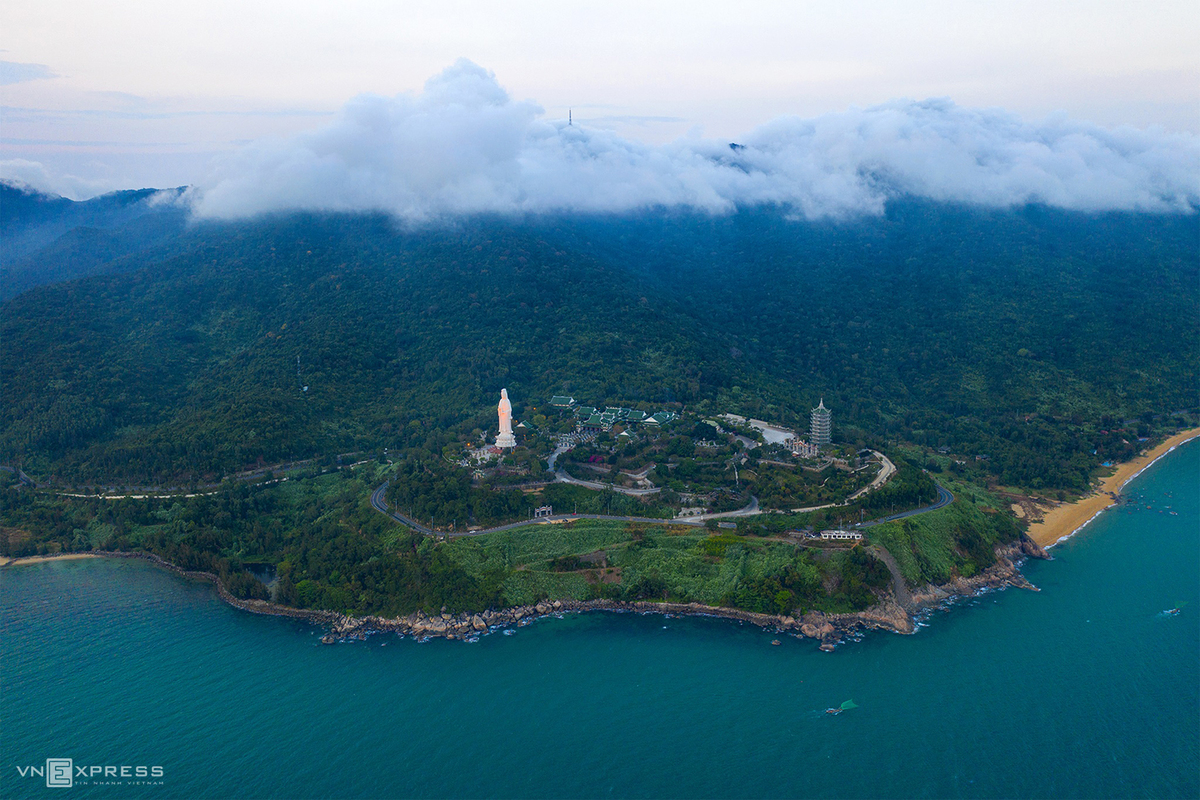 Photo: Vnexpress
Clouds drift on Son Tra Peninsula. Riding a motorbike along the Hoang Sa coastal road, visitors have the opportunity to discover the beauty of Son Tra peninsula, about 10 km northeast of Da Nang center. The peninsula covers an area of ​​more than 4,400 hectares. Along with Hai Van Pass and Da Nang bay, Son Tra peninsula acts as a natural shield for Da Nang.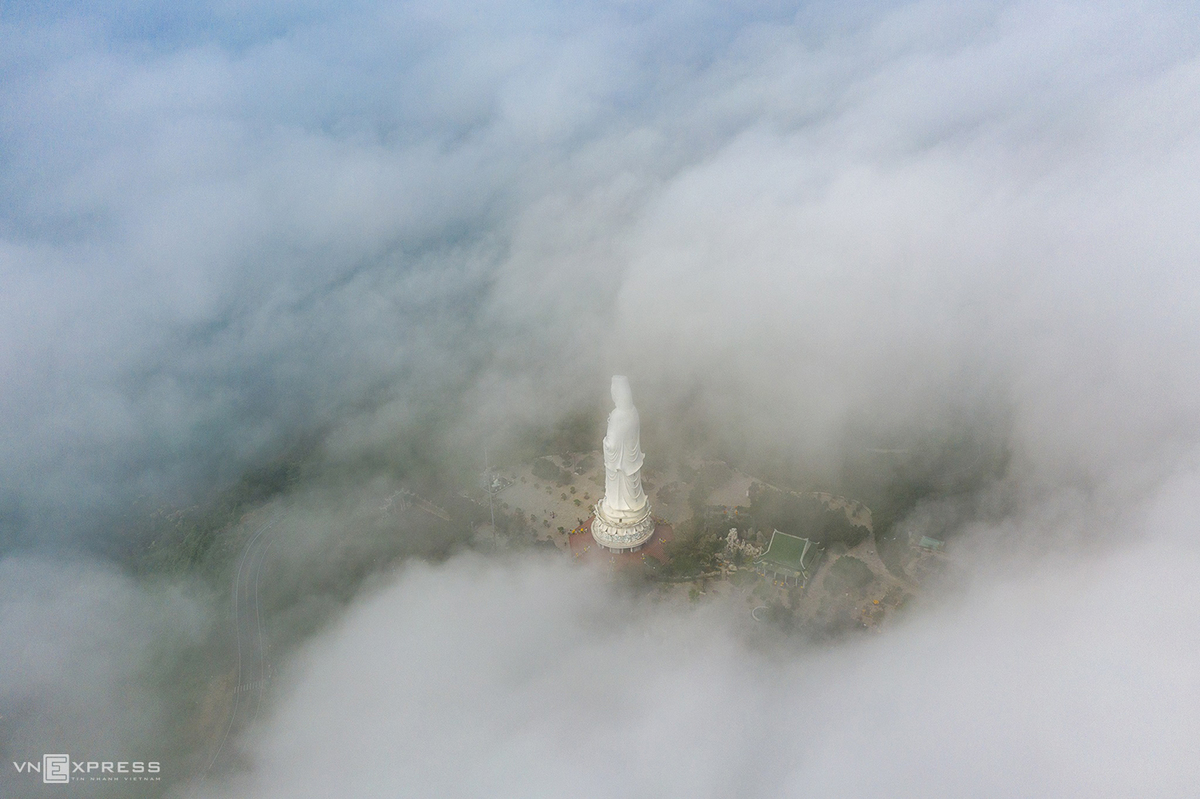 Photo: Vnexpress
Clouds float above the 67 meter-high Bodhisattva Guanyin, standing on a lotus with a diameter of 35 m at Linh Ung Son Tra Pagoda. Situated at an altitude of 693 meters, the pagoda is a complex of many architectures.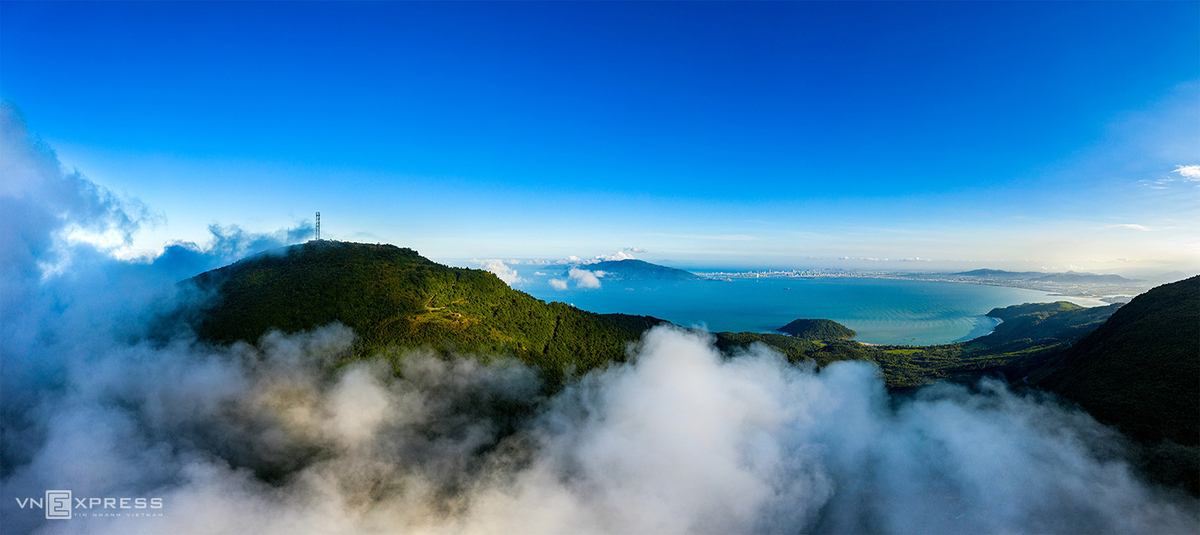 Photo: Vnexpress
Hai Van Pass, located at an altitude of 500 meters, is the border between Thua Thien - Hue and Da Nang.