Life as a VIP motorbike taxi driver in Saigon
Unlike traditional drivers, these VIP motorbike cabbies maintain a certain appearance and drive high-quality vehicles
Unlike traditional drivers, these VIP motorbike cabbies maintain a certain appearance and drive high-quality vehicles
A VIP motorbike taxi driver carries a passenger in Phuan District, Ho Chi Minh City. Photo: Tuoi Tre
With just a few taps of a smartphone a VIP motorbike taxi driver with a classy ride and snazzy outfit is never further than your fingertips.
These VIP services have been a growing trend in Ho Chi Minh City's motorbike taxi industry.
Drivers who market themselves under these VIP services are expected to meet a particular set of requirements, including maintaining a particular standard of appearance, manner, and vehicle quality.
As you can imagine, these 'features' come with an extra cost, though forking over the extra cash for quality service does not seem to be a problem for many customers.
At only VND20,000 (US$0.88) for the first 20 kilometers of the journey and VND10,000 ($0.44) for every kilometer after that, hitching a ride on a high-end motorbike such as a Honda Airblade, SH, Winner, Piaggio, or Yamaha Exciter seems like a considerably more comfortable option.
"Most clients are women who want the VIP service for special social events, such as weddings or parties," said Vu Bao Anh, 30, a five-month driver of the VIP motorbike taxi industry.
Anh primarily works as a deliveryman, giving him plenty of free time to handle his second gig as a motorbike cabbie.
"The job helps me earn an extra VND5 million [$219] per month," Anh elaborated.
The busiest time of this VIP service is late at night and during weekends, when drivers often tip two or three times the original fare, he added.
Strict requirements
In order to be certified as a "VIP motorbike taxi," drivers must first complete 50 journeys with positive passenger feedback as a normal motorbike taxi.
Those who have gained the experience and own high-quality motorbikes can then choose to apply to upgrade themselves to VIP drivers if they meet the 167-centimeter height requirement, have no criminal record, and have no body odor.
"Our job application includes a comprehensive health check certificate and legal paperwork proving we have no police record, all of which costs about VND800,000 [$35]," Le Thanh Nghia, a 170-centimeter tall driver with an attractive smile, said.
A passenger pays her fare after a trip in Ho Chi Minh City. Photo: Tuoi Tre
Drivers are also required to be well-dressed when picking up passengers, Nghia continued.
Training for new employees includes guidance on how to use the application and learning a code of conduct which prohibits flirting with passengers and other inappropriate behavior, according to Nguyen Hoang Quoc, an experienced premium driver.
"There are no warnings when it comes to violating the rules. Once customers report you for indecent behavior, you lose the job," Quoc asserted.
Phan Thi Thanh Hang, an office worker who uses the VIP service, shared that the drivers are always well-behaved and create a comfortable atmosphere and sense of security for passengers.
Potential hazards
Driving late at night with an expensive motorbike, smartphone, and snazzy outfit often makes VIP drivers a target for robbers.
"One of my colleagues had his vehicle stolen a few days ago. It's quite scary to travel on desolate streets after midnight," a driver stated.
Criminals are not the only problem for VIP drivers. With so many late night rides it is only fitting that these drivers often find themselves in awkward situations with their passengers.
Nghia recalled one particular journey with a drunk female passenger who kept placing her hands on his waist.
"I tried to drive as fast as possible. I certainly didn't want to be caught in a misunderstanding with her boyfriend," Nghia said.
Meanwhile, Quoc admitted that he was once harassed by a male passenger, who repeatedly "explored" his body, despite the driver's request to stop.
The only option for dealing with these customers is to report the situation to headquarters.
However, many drivers admit that working under the VIP service can be an unforgettable experience, complete with the opportunity to make new friends or meet your 'other half ,' Quoc said before recounting a past relationship with a passenger./.
VNF/Tuoitrenews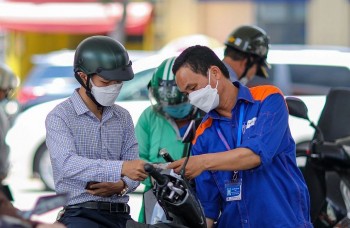 Economy
Vietnam Business & Weather Briefing (Oct 2): Binh Duong lures foreign investors with special care, the North and Central regions continue to have heavy rains, leading to the risk of flooding, flash floods, and landslides.