Long Thanh international airport starts its work in May 2021
Long Thanh international airport in Dong Nai province, supposed the largest airport in Vietnam, estimated to be reported its feasibility in April 2020 for its work starting in May 2021 and target of accomplishment in December 2025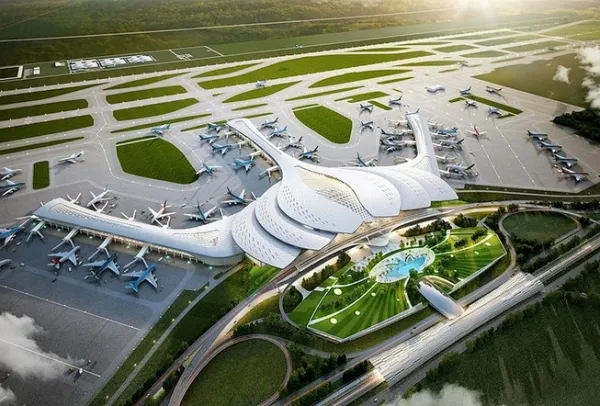 Long Thanh international airport is supposed to be the largest airport in Vietnam (Photo: cafeland)
Long Thanh International Airport is a Vietnam key project's international airport currently under construction in Long Thanh, Dong Nai province in Vietnam. Located approximately 40 km (25 mi) east of Ho Chi Minh City, it has been approved to start construction by the Vietnamese government on April 1, 2021. However, the Vietnamese government has decided to begin 2 years earlier in 2019 and it will be finished by 2025. It will serve over 100 million passengers annually when built to the maximum designed capacity.
Airports Corporation of Vietnam - JSC (ACV) reported that the construction of the Long Thanh International Airport is expected to start May 2021 and finish late 2025.
Lai Xuan Thanh, chairman of the Airports Corporation of Vietnam, said that after carrying out the appraisal process, the Ministry of Planning and Investment will submit a feasibility study on the airport to Prime Minister Nguyen Xuan Phuc for approval this month. It is expected that the Prime Minister will approve the project in May, Thanh said.
"In case we are assigned to be the project investor, we will select technical design consultants and begin construction of next May," he added.
The state-owned ACV, which operates 21 airports, is committed to making every effort to complete the project by 2025, Thanh said.
According to the latest report from Dong Nai, the province has completed payment and disbursement for the priority site clearance for serving the first phase of construction (1,810 hectares). It has paid compensation to the Dong Nai Rubber Corporation and could hand over the site right in the third quarter of 2020.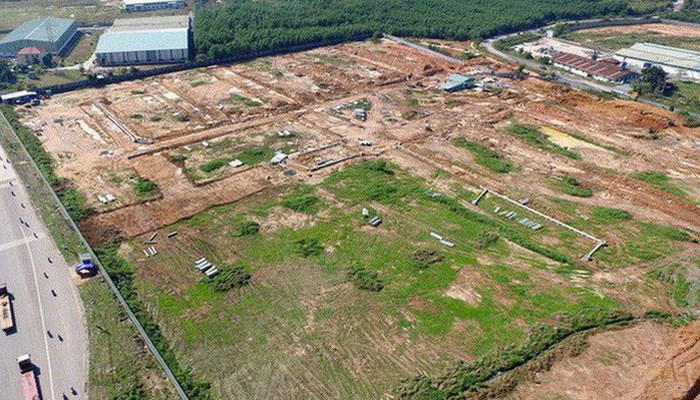 Long Thanh international airport is a national key project invested around $16 billion and expected to work in 2025 (Photo: tapchitaichinh)
Investment in the first phase of Long Thanh is set to cost almost VND111.69 trillion ($4.8 billion). After all three phases of the airport are completed by 2050 at a total cost of VND336.63 trillion ($16 billion), it will be able to handle 100 million passengers a year, picking up overflow from the Tan Son Nhat International Airport in Ho Chi Minh City, which is currently operating at far above its designed capacity.
The airport will be accessible via the National Highway 51, Bien Hoa-Vung Tau Expressway and Ho Chi Minh City–Long Thanh–Dau Giay Expressway, construction is expected be completed before the airport opens in 2025. A third road is planned east of the airport and will connect with the Dau Giay–Phan Thiet Expressway as part of the second phase of the airport plan from 2025. The airport will also be accessible via the future Bien Hoa–Vung Tau Expressway
Last November, over 90 percent of lawmakers voted in approval of a government proposal to build the first phase of the Long Thanh International Airport. The airport is planned to reach 4F level assigned by the International Civil Aviation Organization (ICAO) and is an important international airport of the country, aiming to become one of the regional air hubs, with the scale and capacity after completing all 3 phases of 100 million passengers per year and 5 million tons of goods per year.
In the first years, Phase 1 will invest in constructing a runway, a passenger terminal along with synchronous auxiliary items with a capacity of 25 million passengers / year and 1.2 million tons of cargo / year. No later than 2025, Long Thanh International Airport will be completed and put into operation.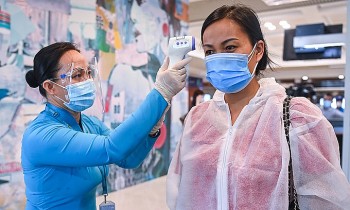 National
Vietnam News Today (October 20): Vietnam adds 3,034 Covid-19 cases to national infection tally; HCM City enhances cooperation with China's Shanghai; Thirty-two localities declare Covid-19 risk levels; Transport ministry mulls letting the unvaccinated fly.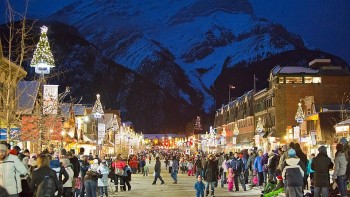 Travel
If you are looking to celebrate your Christmas somewhere else outside the country, then Canada can be the perfect choice for you with these 10 best and most idyllic places to have a wonderful Christmas holiday with your friends and families.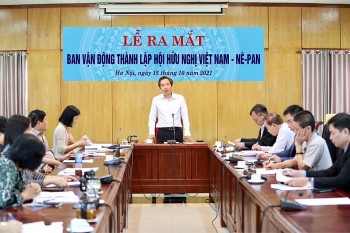 Friendship
The Advocacy Committee for the establishment of the Vietnam - Nepal Friendship Association was officially launched.