Lý Sơn Island garlic brand violated by fraudsters
Something smells funny on Lý Sơn Island, as the mass trading of fake garlic has hurt the island's signature trade.
Something smells funny on Lý Sơn Island, as the mass trading of fake garlic has hurt the island's signature trade.
Original brand of Lý Sơn district brand is offered at shopping centres in Đà Nẵng.Photo courtesy Lý Sơn seafood company
The fake products have surfaced in shops in Quảng Ngãi District's Quảng Ngãi City.
Vice chairwoman of the district's people's committee Phạm Thị Hương told Việt Nam News that when the issue had arisen in the past, strict measures were used to tackle the problem.
Hương said the district, in co-operation with the provincial border guard and market watch, was working to stop illegal shipments of fake Lý Sơn garlic from the mainland to the island.
She said the district seized 620kg of garlic that was headed from Khánh Hòa to the island to be sold under the Lý Sơn trademark.
"We found that some farmers transported garlic planted and harvested in a district in Khánh Hòa to sell on Lý Sơn Island. Tourists could not recognise what original Lý Sơn garlic is. Sellers (from other provinces) display garlic in packages without any label or certificates of origin," Hương said.
She said fake garlic was transported to the island when local farmers have yet harvested garlic from farm.
Hương said the district produced more than 6,500 tonnes of garlic in crops of 2017.
Lý Sơn garlic is priced at VNĐ60,000 (US$2.6) for a fresh kilo, and VNĐ150,000 ($6.6) for a dried kilo, according to the district.
The provincial market watch agency has been seeking shops and traders selling the dodgy goods in Quảng Ngãi city.
Many shops and traders have used the Lý Sơn trademark without permission, according to the provincial department of trade and industry.
In 2007, the National Office of Intellectual Property of Việt Nam, under the Ministry of Science and Technology, recognised the brand ownership for the products of Lý Sơn Island including garlic, onion, seafood, garlic wine, dried seafood and seaweed for 50 households on the island.
The island, known as the Kingdom of Garlic in Việt Nam, has 21,000 inhabitants, of whom 73 per cent make their living from farming garlic and spring onions or fishing./.
VNF/VNS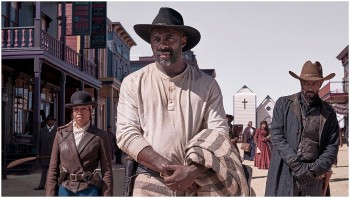 Handbook
November is coming close, and the cold outside makes us want to curl up inside our warm blanket and bing watch our favorite movies or shows. Here is the list of what is coming on Netflix in November, and some of the most expected Netflix originals for you to enjoy.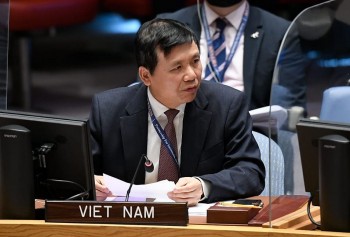 National
Vietnam welcomed the declaration of a unilateral ceasefire by the Central African Republic government at the United Nations Security Council (UNSC) meeting on October 18 on the situation in the Central African Republic.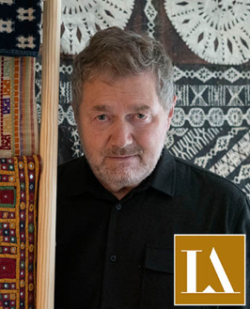 Economy
HONG KONG SAR - Media OutReach - 19 October 2021 - The DFA Awards is a flagship programme of the Hong Kong Design Centre (HKDC). It is comprised of five major awards to acknowledge leaders for their outstanding contributions to the design industry and celebrate projects at the forefront of design excellence with Asian perspectives.