Made-in-Vietnam products impress Singaporean consumers
Made-in-Vietnam products have been receiving more and more attention from the demanding market of Singapore.
Made-in-Vietnam products have been receiving more and more attention from the demanding market of Singapore.
Prime Minister Nguyen Xuan Phuc tastes a drink product at the Vietnamese Goods Week in Singapore on November 13, 2018. Photo: Tuoi Tre
In the Vietnam Fair - Vivid Vietnam recently held in Singapore, a great variety and persity of gastronomical delights were introduced to whet the appetites of local shoppers.
Running from November 13 to 26, the event presented Vietnamese firms valuable opportunities to introduce their hi-quality products to the Merlion city state.
Vietnamese rice, coffee, tea aquacultural products, are among the most sought-after.
According to the New Paper, Since Vietnamese rice was introduced in 2007, its popularity has increased significantly year on year, and it currently makes up 20 per cent of total rice purchases at FairPrice.
One of FairPrice Housebrand's best-sellers is the soft and aromatic FairPrice Housebrand Jasmine Fragrant Rice,which is made from 100 per cent whole kernel rice.
For rice with a stickier texture, go for the FairPrice Housebrand Premium Short Grain Japonica Rice, which is available in 2.5kg packs, the site suggests.
In addition to rice, The New Paper also gives many positive reviews about Vietnamese aquacultural products (prawn, catfish) and beverage (coffees, teas and milk).
According to Nguyen Anh Duc, deputy general director of the Saigon Co.op, the leading Vietnamese retailer, his cooperative exported 200 containers of goods annually to Singapore. Most of them are agricultural products, such as catfish fillet, shrimp, sweet potato, green-skin pomelo, coconut Singaporean, and have been distributed by NTUC FairPrice's stores.
"The export has been increasing by 20 percent a year and is expected to top 2 million USD this year," he said, noting that Vietnamese goods ranked fourth among Asia-Pacific products sold by NTUC FairPrice, which accounted for 56-60 percent of supermarket sales in Singapore.
Vu Thi Thanh Hanh, general manager of the food & beverage company Learth Vietnam Co Ltd, sales of the firm's VietJoy leaf tea products were very good three months after they entered the Singaporean market.
Currently, VietJoy's tea is available in NTUC Singapore in seven flavors: moringa leaf, guava leaf, mulberry leaf, soursop leaf, roselle flower, noni fruit, and graviola leaf. All of them are made of all-natural ingredients with no preservatives, colourants or additives added, she said.
"After three months, we realised that Singaporean customers are very fond of our soursop leaf tea, moringa leaf tea, guava leaf tea and mulberry leaf tea. We had sold 30,000 boxes of tea."
Seah Kian Peng, CEO of NTUC FairPrice, said: "Vietnamese products have grown in popularity and become a staple in many Singaporean households. Whether it is Vietnamese rice, which now comprises more than one-fifth of all the rice sold here at FairPrice, fresh produce, frozen seafood or even laundry aids and detergent, we have seen an increased acceptance and demand for Vietnamese products."
FairPrice now offers about 650 Vietnamese products in over 40 product categories, a 17 percent increase from 2015, he said.
Seah Kim Peng, FairPrice's CEO, stated that Vietnamese products, such as rice, seafood, and fresh fruits, have become more well known among Singaporean families.
Consumers browse for products at the Vietnamese Goods Week. Photo:Tuoi Tre
There have been positive achievements in the cooperation between FairPrice and Saigon Co.op, Peng continued, adding that the ties will continue flourishing in the future.
Steven Ang, head of purchase at Saigon Co-op FairPrice Limited Liability Company, a joint venture between Saigon Co-op and NTUC FairPrice, said: "The quality of Vietnamese products overall is very good. For example, the chiku [sapodilla] that we are selling now, the Vietnamese one is preferred in comparison to the one from Malaysia, and the price is also very competitive."
According to the Ministry of Industry and Trade, Singapore is among Vietnam's major trade partners, with bilateral trade going up from 7.1 billion USD in 2016 to 8.3 billion USD last year./.
( VNF )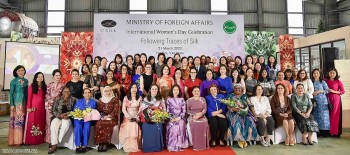 Friendship
Female ambassadors, representatives from diplomatic corps and international organizations, along with spouses of diplomats in Vietnam gathered together to find about more about silk weaving and silk products in Vietnam.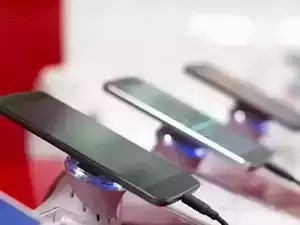 Economy
In the first two months of 2023, India's mobile phone exports exceeded $2 billion, equivalent to over Rs16,500 crore, due to increased production and shipments from manufacturers, particularly Apple and Samsung. This surge in exports brings the total export value to over $9 billion since April 2022.
March 22, 2023 | 15:00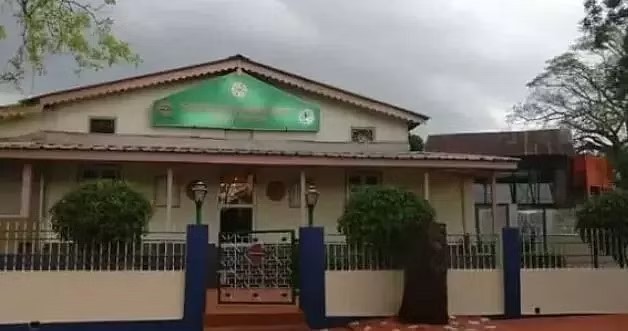 Economy
Guwahati Refinery (GR) on Tuesday declared its entire three townships Zero Waste Townships.
March 22, 2023 | 09:00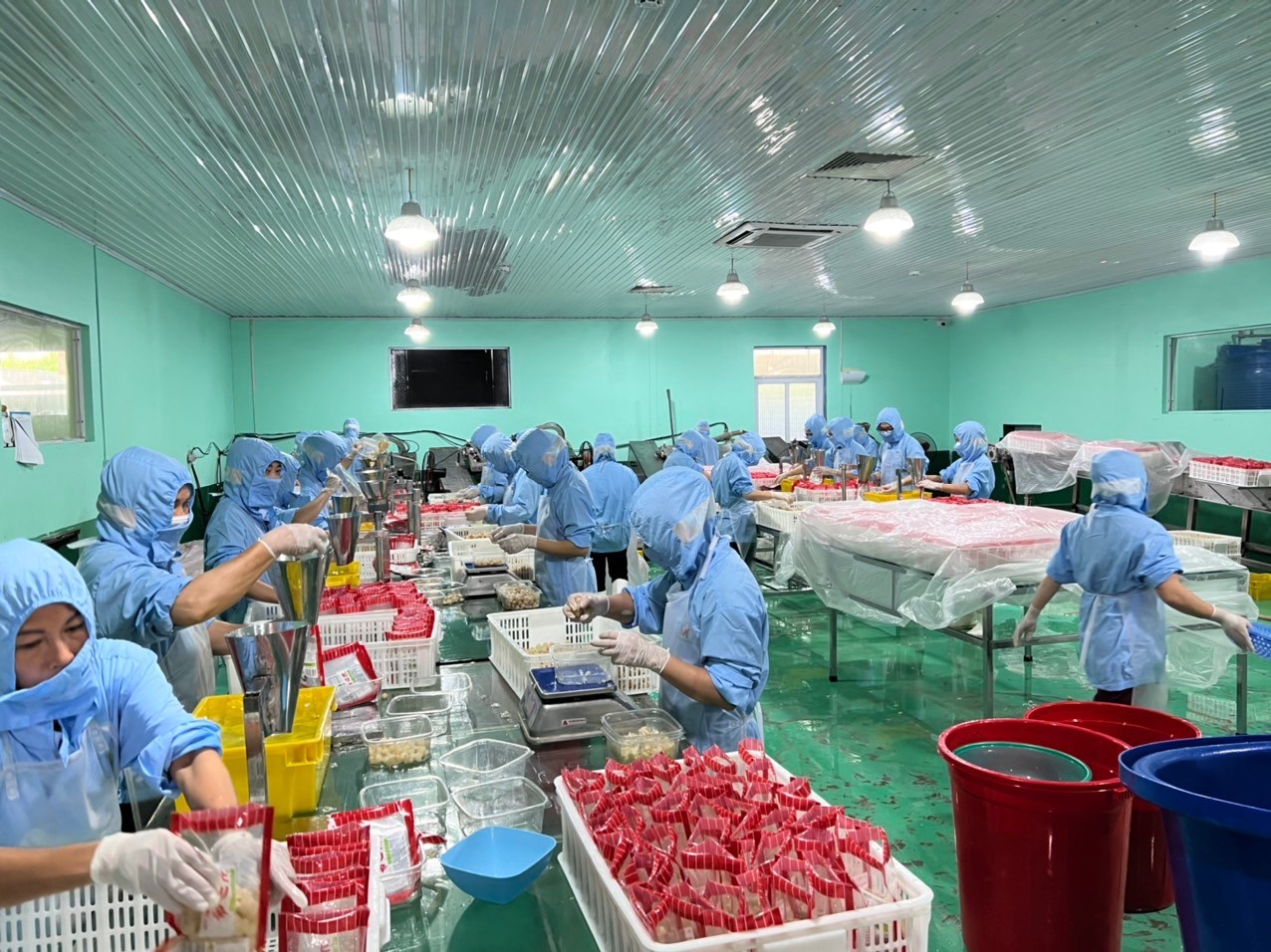 Focus
Not only agricultural products, traditional dishes of Vietnam also penetrate into difficult markets, bringing great revenue to businesses and people.
March 21, 2023 | 20:42