World Tourism Day
More and Better-targeted Green Investments for People, Planet and Prosperity
Ahead of the World Tourism Day celebration at Riyadh (Kingdom of Saudi Arabia) on September 27 - 28, the United Nations World Tourism Organization (UNWTO) highlights that innovative investments are one of the key priorities for tourism's recovery and future growth and development.
UNWTO sees the potential of investment in green tourism as the bridge between its Member States, destinations, businesses and investors, culminating in World Tourism Day 2023. This year's theme is a call to action to the international community, governments, multilateral financial institutions, development partners and private sector investors to unite around a new tourism investment strategy.
The international observance day for tourism (September 27) will highlight the vital need to deliver investment for projects that work for People, Planet and Prosperity.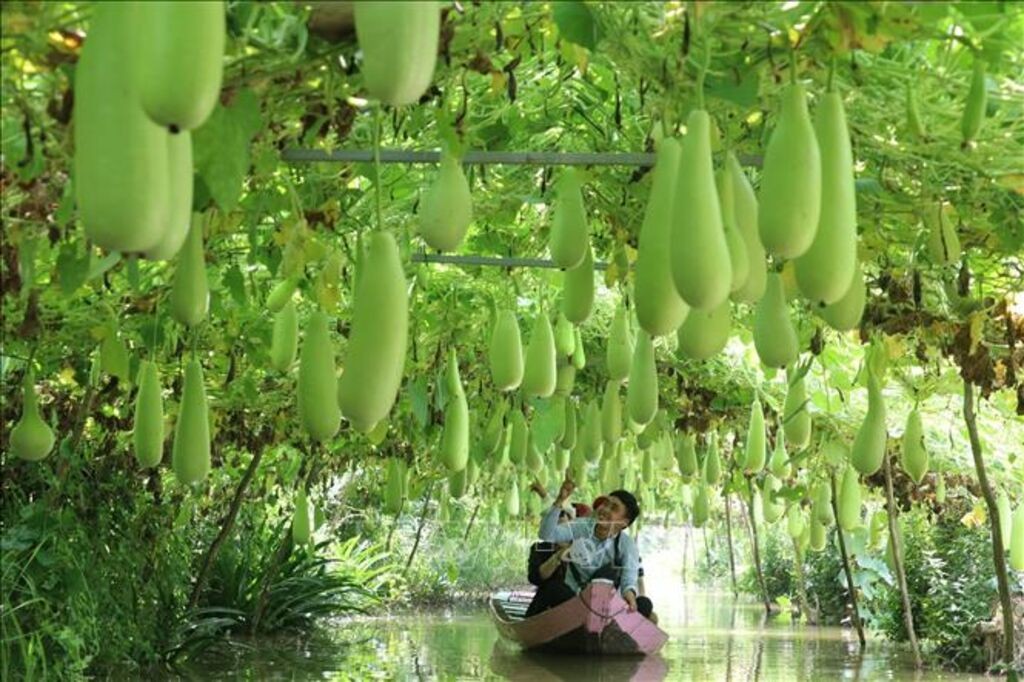 Tourists enjoy a boat trip at a gourd farm of ​​Tran Ba ​​Chuot tourist area, Lai Vung district, Dong Thap (Photo: VNA).
Investing in People: Prioritizing Education and Upscaling Skills
Tourism is one of the world's leading employers. In 2019, the sector employed one in 10 people worldwide and has proven to be a tool for economic diversification and a major employment engine with a multiplier effect on other sectors that contribute to rural development, UNWTO reported.
Tourism is also an easy access sector for micro and small enterprises and for the self-employed, who make up a significant part of the tourism sector and community-level entrepreneurship in general. Looking ahead, the global tourism workforce will require millions of hospitality graduates annually between now and 2030 and a further 800,000 jobs a year will require specific vocational training.
The sector should invest in education and skills development, including for women, in all areas to promote added value jobs and resilience, towards a more sustainable tourism and empowering the right talent for the job.
Investing in Planet: Supporting Tourism's green transition
Green investments and innovation in the tourism sector must play a leading role to support its green transformation and the implementation of the green goals of the Agenda 2030 and the UN Sustainable Development Goals (SDGs). Green transformation of the tourism sector is very much needed, not just for the planet, but also for tourism itself, for boosting competitiveness and increasing resilience.
After the pandemic, it is clear that countries must work together to develop global and regional partnerships and green investment frameworks, along with innovative financial initiatives for the tourism sector to support the global commitment to halve emissions by 2030 and reach Net Zero as soon as possible before 2050.
The need to reduce emissions provides an investment opportunity of US $24.7 trillion in the green buildings sector of emerging market cities by 2030. Taking investment opportunities related to new green tourism solutions and technologies is estimated to narrow the US $4 trillion annual investment gap for achieving the SDGs in the developing world.
Investing in Prosperity: Fostering Innovation and Entrepreneurship
Digitalization and innovation programs are a strategic priority to support particularly young people and women, which are critical to upskill the tourism sector's workforce.
Tourism has been proven to provide pathways to empowerment, and that the opportunity for tourism to make a difference in this area should be maximized. Investments in innovation and digitalization will create many cross-sectorial impacts, which will not only strengthen strategic large global and regional projects, but also stimulate the tourism recovery and safeguard jobs by supporting the survival of micro, small and medium enterprises (MSMEs).
The sector must put more emphasis on support for female entrepreneurs so they can unleash their full potential.
Green tourism in Vietnam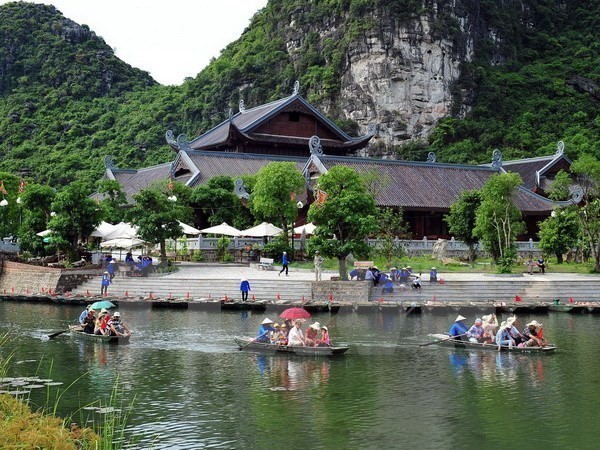 Trang An scenic landscape complex in the northern province of Ninh Binh (Photo: VNA)
Green tourism offers products and services that minimize impact on the environment, actively contribute to biodiversity protection, and the use of renewable energy. It promotes the natural and cultural heritage of the local community, which can contribute to sustainable poverty reduction for indigenous people.
Vietnam's tourism sector considers sustainable development and green development to be a long-term orientation in a volatile environment.
Vietnam's tourism development strategy to 2020, and vision to 2030 stated the orientation of "Developing green tourism, linking tourism activities with preserving and promoting resource values ​​and protecting the environment". Green tourism was chosen as the theme for both National Tourism Years 2022 and 2023. In particular, the National Tourism Year 2022 has the theme "Quang Nam - Green tourism destination" while the National Tourism Year 2023 in Binh Thuan is "Binh Thuan - Green Convergence".
After COVID-19, the new generation of travelers show respect to the destination's environment. While traveling, they prioritize finding unique cultural values ​​and pristine ecology. The trendy destinations are environmentally friendly or destinations close to nature where people can find their roots and experience unique local culture.