Lonely Planet: Top 10 Best Destinations To Visit In Vietnam
Lonely Planet, a world-renowned travel guide site, has just recommended the top 10 travel destinations to discover Vietnam's culture, cuisine, and hidden gems of the world.
According to Lonely Planet, Vietnam is a country with many beautiful landscapes, stretching from North to South. This is really a good opportunity for Vietnam's tourism to develop strongly in the coming time. Here are 10 destinations in Vietnam listed by the world-famous travel guide page.
Phu Quoc
About as far south as you can get from Hanoi without splashing into the Gulf of Thailand, the island of Phu Quoc is where beach worshippers come to pray. Lapped by jewel-blue waters and edged by fine sandy beaches, this is a place to slip into low gear, reaching for a cocktail as the ember-colored sun dips into the bay. But it's far from undiscovered – local tourists come in droves for theme park thrills at VinWonders and giddying views over the sea from the world's longest over-sea cable car. Phu Quoc is a popular stop for families, and if you fancy a change from the tourist scene, there are dense jungles to explore inland from the sand.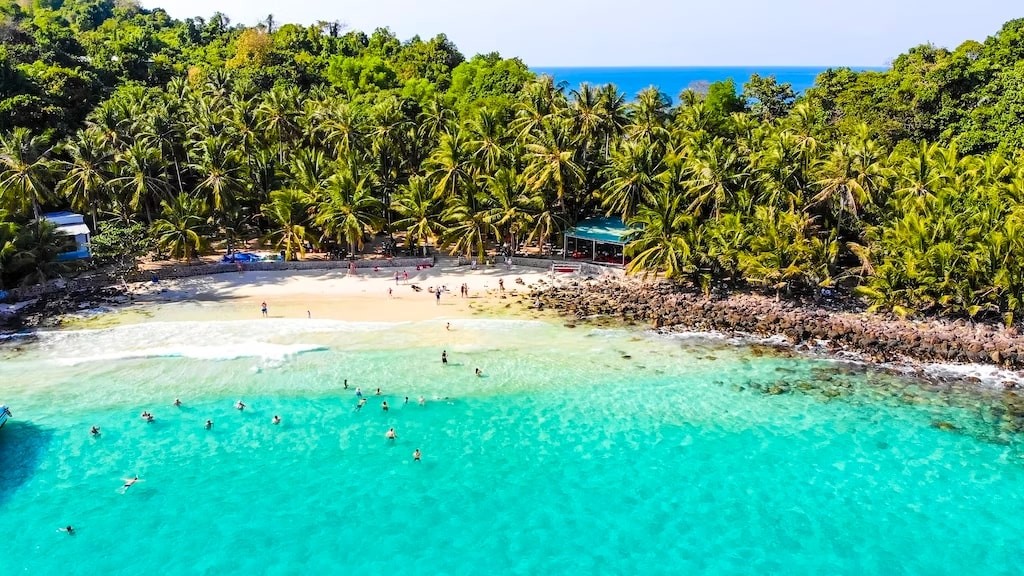 Phu Quoc is a popular island with beautiful beaches and inland jungles to explore. Photo: iStockphoto / Getty Images
Phu Quoc is famous for its fish sauce, and it's well worth touring a fish sauce factory to see how this fermented treasure is made. For a glimpse into everyday life, visit a traditional fishing village like Ham Hinh to eat fresh seafood at a floating restaurant (try it with locally-cultivated black pepper, another delicacy!).
Hanoi
Every trip has to start somewhere, and the ideal point of arrival for first timers is Vietnam's historic capital. As well as easy infrastructure, inexpensive accommodation, world-class dining and more history than you'll ever have time to take in, Hanoi is the leaping-off point for the islands and outcrops around Halong Bay and the forest-draped trails of the mountainous northwest. Give yourself time to graze through Vietnam's catalog of street food treats, and pause to soak up the atmosphere in cozy cafes in the Old Quarter as well as rush around the sights.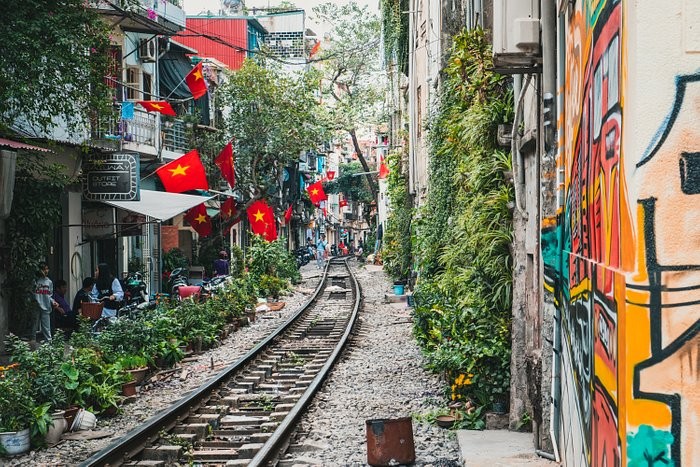 Photo: TripAdvisor
To enjoy Hanoi nightlife on a budget, swing by the streetside "bia hoi" (draft beer) stalls at busy Bia Hoi Junction on the drinking strip of P Ta Hein.
Lan Ha Bay and Bai Tu Long Bay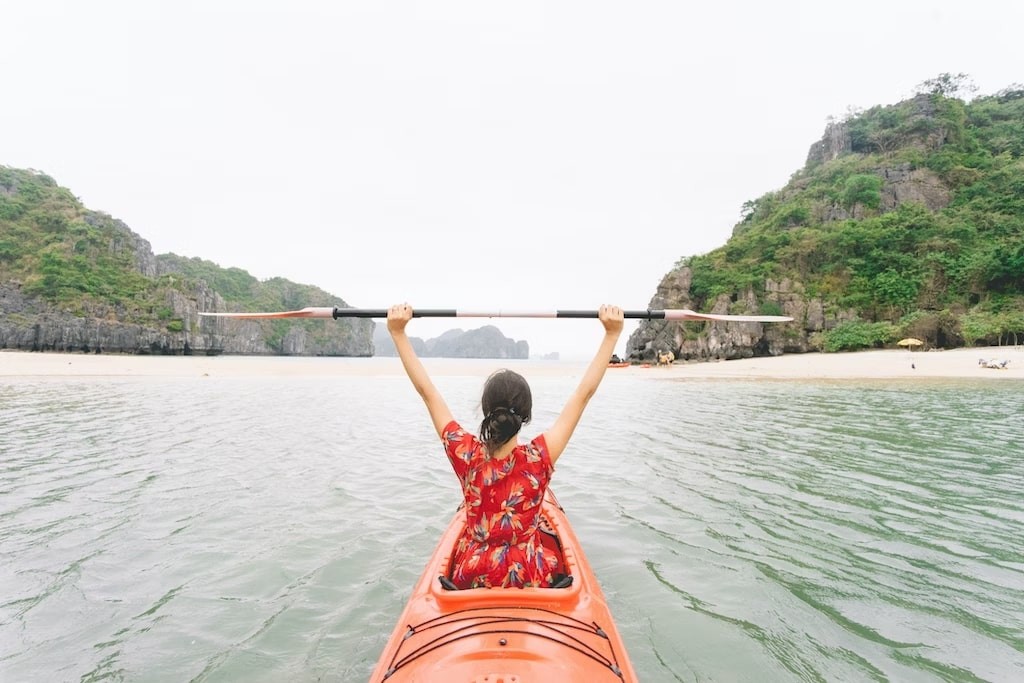 Find a space away from the crowds in Bai Tu Long Bay. Photo: jin chu ferrer / Getty Images
The crowds mob Halong Bay but for our money, the shimmering bays to the north and south have a slight edge over Vietnam's most famous collection of outcrops and islands. While trips to Halong Bay are highly commercialized, with motorized luxury junks blowing diesel fumes around the eroded karst islands, Lan Ha Bay and Bai Tu Long Bay are a bit more laid-back, and you won't have quite so many cruise ships in your photos. Try kayaking between the outcrops, explore the tropical trails on Cat Ba Island – gateway to Lan Ha Bay – or kick back on the sand on Bai Tu Long's idyllic Co To Island.
Ho Chi Minh City
Cosmopolitan Ho Chi Minh City (HCMC) is the southern counterweight to Hanoi in the north, taking its cultural cues from the Mekong Delta and neighboring Cambodia. It's fast-paced, frenetic and fun, particularly after dark, when the pavements transform into a mobile buffet of street food stalls and roadside bars. A little of the frontier feel of the war years lives on in HCMC, and you'll get a humbling introduction to this troubled time at sites such as the War Remnants Museum. The ghosts of French Indochina linger too – set aside some time to wander past the city's colonial-era landmarks, then settle into a coffee shop with a drip-brewed ca phi and consider how far Vietnam has come since the end of French rule.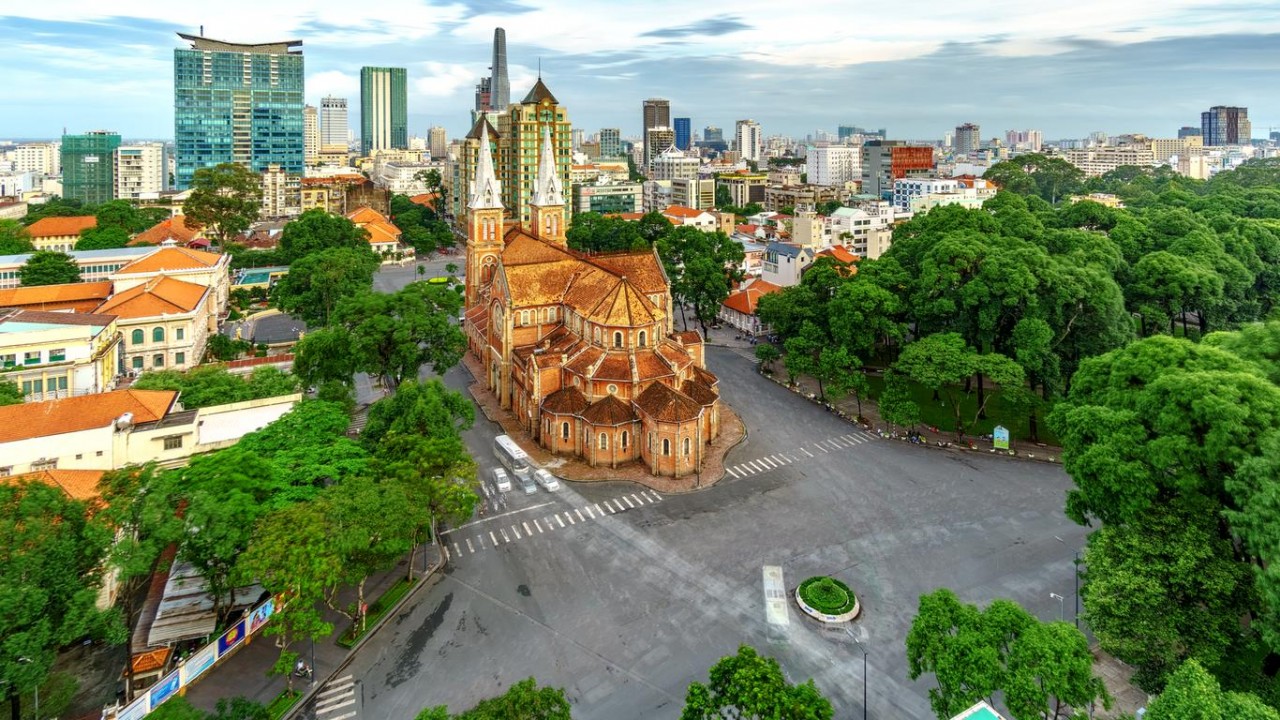 Photo: Kayak
For a break from the city crush, swing out to nearby Tay Ninh, where the Cao Dai Holy See offers a fascinating introduction to the all-embracing Cao Dai religion.
Phong Nha-Ke Bang National Park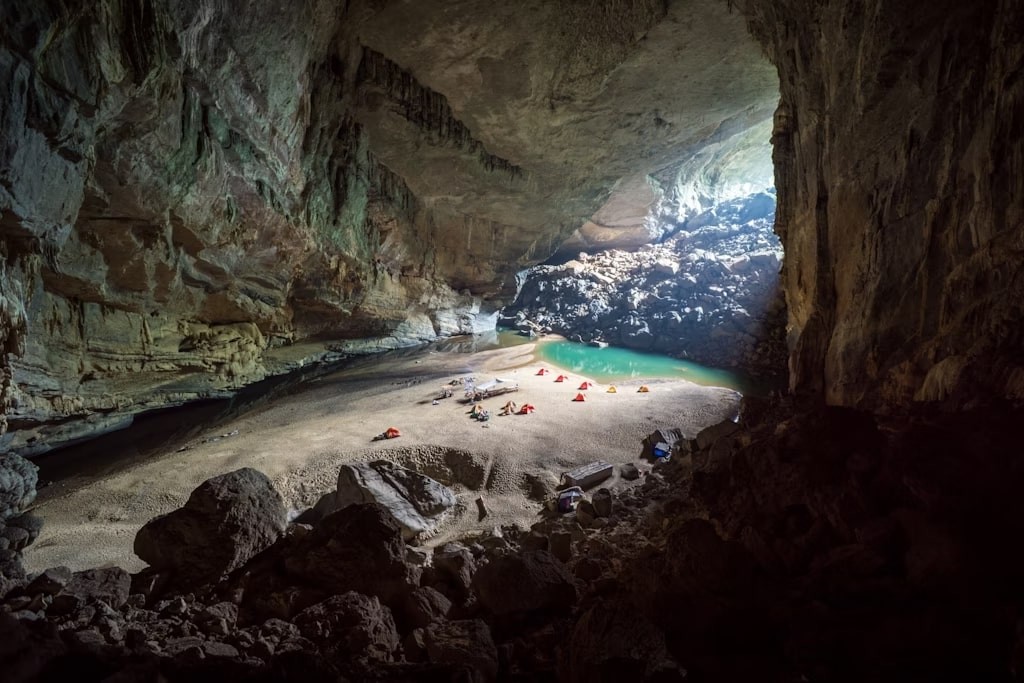 Hang En is one of the many vast caves you can visit in Phong Nha-Ke Bang National Park. Photo: James Kelley / Getty Images
Vietnam's biggest natural attraction – literally – is Hang Son Doong cave, the largest cavern in the world by volume and a true wonder. An entire New York City block could fit inside its vast main passage, but this monster cavern is only accessible on expensive guided treks. The good news is that surrounding Phong Nha-Ke Bang National Park is pockmarked with caverns that you can clamber, crawl, boat or zipline through for a fraction of the cost. Trips to the Tu Lan, Phong Nha and Paradise caves are possible on a shoestring budget; more cash will buy access to Hang En, where trekkers set up tents on a subterranean beach, illuminated by shafts of natural light.
Hoi An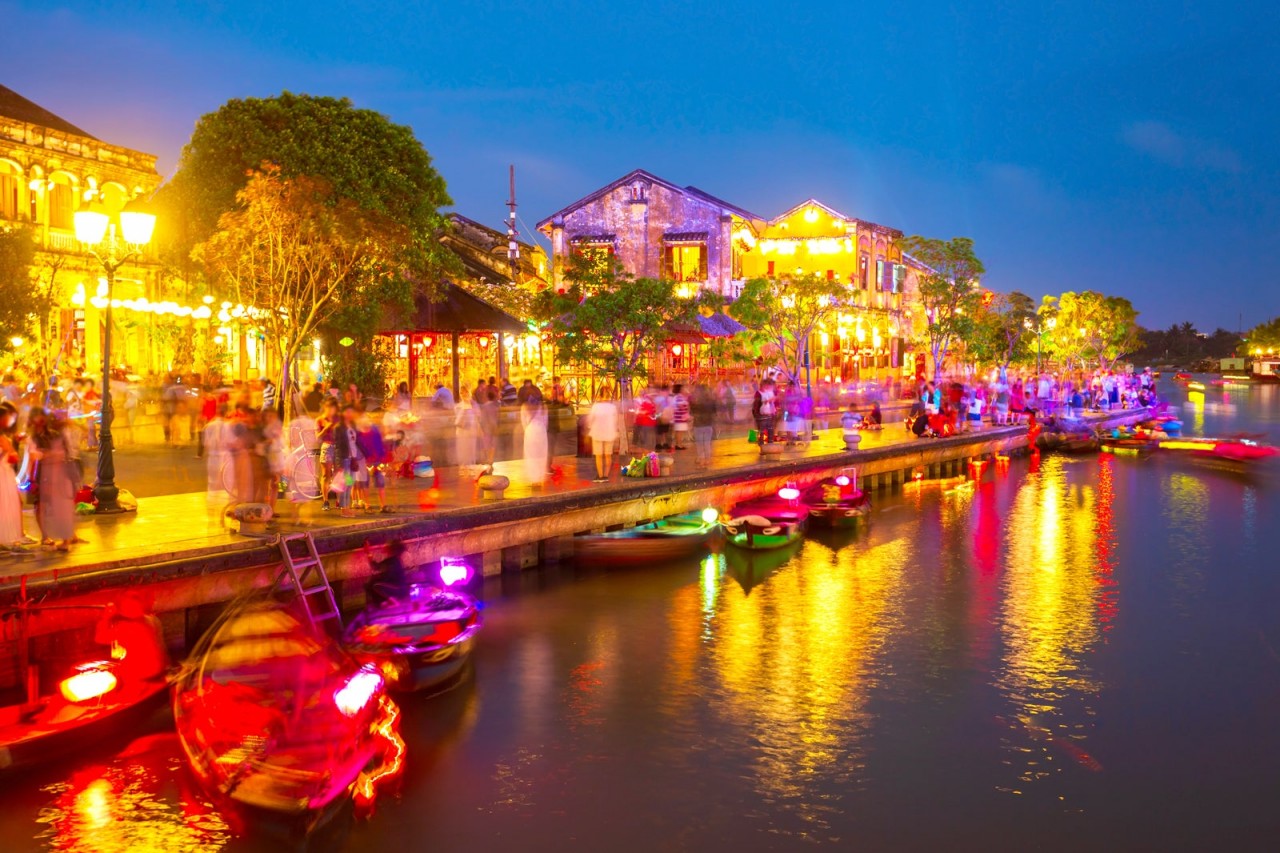 Photo: Hotels
A stay in harmonious Hoi An is a journey into Vietnam's lavish, layered past. This was once one of the most important ports in Asia, and traders from as far afield as Japan, Spain and North America filled the pockets of its merchants with gold. Locals used their money wisely, packing the Old Town with teetering shophouses, tea warehouses, fanciful covered bridges, elaborate Chinese guildhalls, and colorful Confucian and Buddhist pagodas. History is only the beginning – many travelers stay for days, learning to make white rose dumplings and summer rolls on chef-led cooking courses, and ordering made-to-measure suits and gowns from the city's modestly priced tailors' shops.
The Central Beaches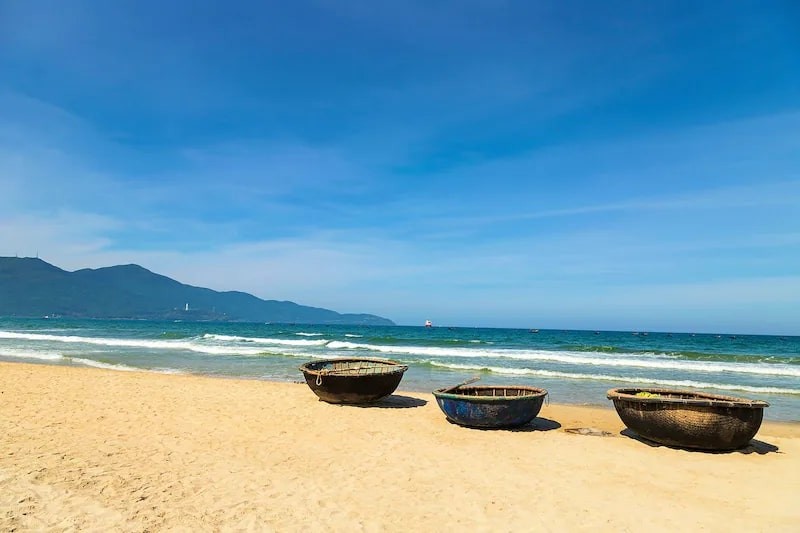 Photo: Hotels
Sandy bays stud Vietnam's central coastline, but the mood varies widely from beach to beach. Package tourists flock to high-rise Danang and Nha Trang – famed as military R&R stops during the American War – but we rate the calmer beaches along the coast, where a little of Vietnam's old seaside charm still endures. To the south of Nha Trang, Mui Ne is a lively kitesurfing hub following a string of sandy coves, while Doc Let Beach to the north serves up 18km (11 miles) of sand, surf and seafood. For a quieter experience, hit the coast between Hue and Danang – Thuan An is the gateway to a string of serene and sandy beaches flanking a lagoon-backed barrier island.
Hue
Photo: Local Vietnam
The former capital of the Nguyen dynasty – which ruled over large parts of Vietnam, Laos and Cambodia in the 19th and 20th centuries – drips with imperial history, despite the ravages of US bombers during the American War. Much was lost in Hue, but the grandeur of dynastic Vietnam lives on in the Citadel and Imperial Enclosure, housing the emperor's residence, temples, palaces and court. At one time, entering without permission would bring instant death. Just outside town are the tombs of Vietnam's greatest emperors, resting serenely in green compounds beside the Perfume River. Another relic of royal rule is Hue's imperial cuisine – arguably the finest in the country – try a spicy bowl of "bun bo Hue" (vermicelli noodle soup) or a crispy "banh khoai" pancake and you'll see what we mean.
Ba Be National Park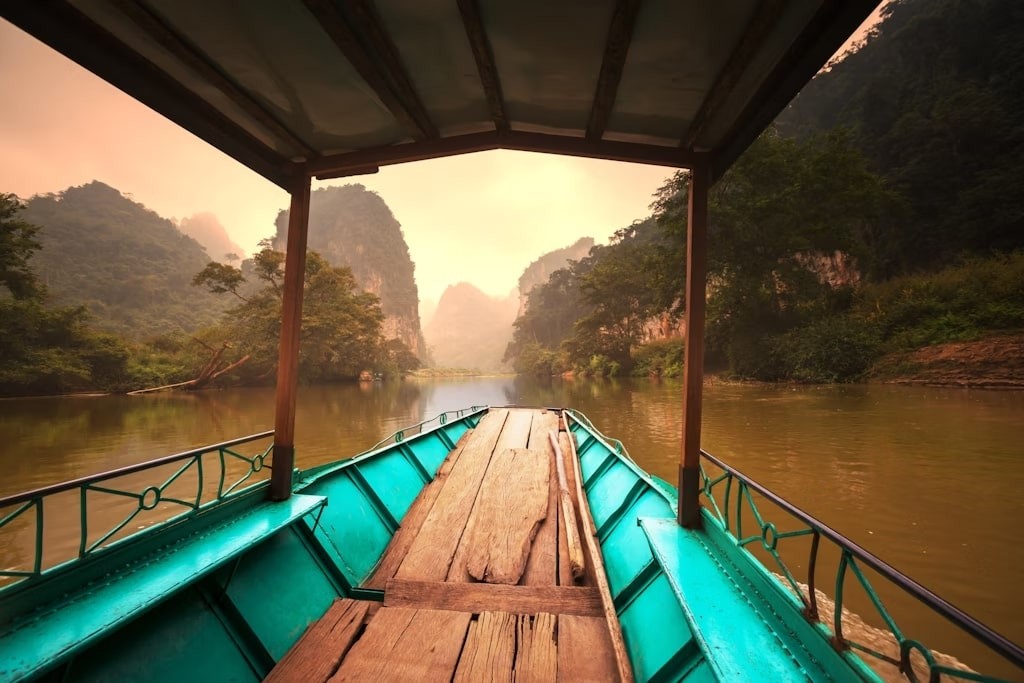 Keep an eye out for wildlife as you explore Ba Be National Park. Photo: Ingram Publishing / Getty
Vietnam has more than 30 national parks, taking in everything from coastal swamps to mountain jungles, but some are firmly on the tourist trail and the crowds can be an impediment to spotting wildlife. That's less of a problem in lovely Ba Be National Park, where trails weave between the limestone peaks to Hmong, Tay and Dzao villages, and boat and kayak trips cross serene lakes hemmed in by forested ridges, creating scenes worthy of a medieval woodcut. The park is a haven for everything from macaques and langur monkeys to rare black bears, scaly pangolins and the spectacular crested serpent eagle.
Ha Giang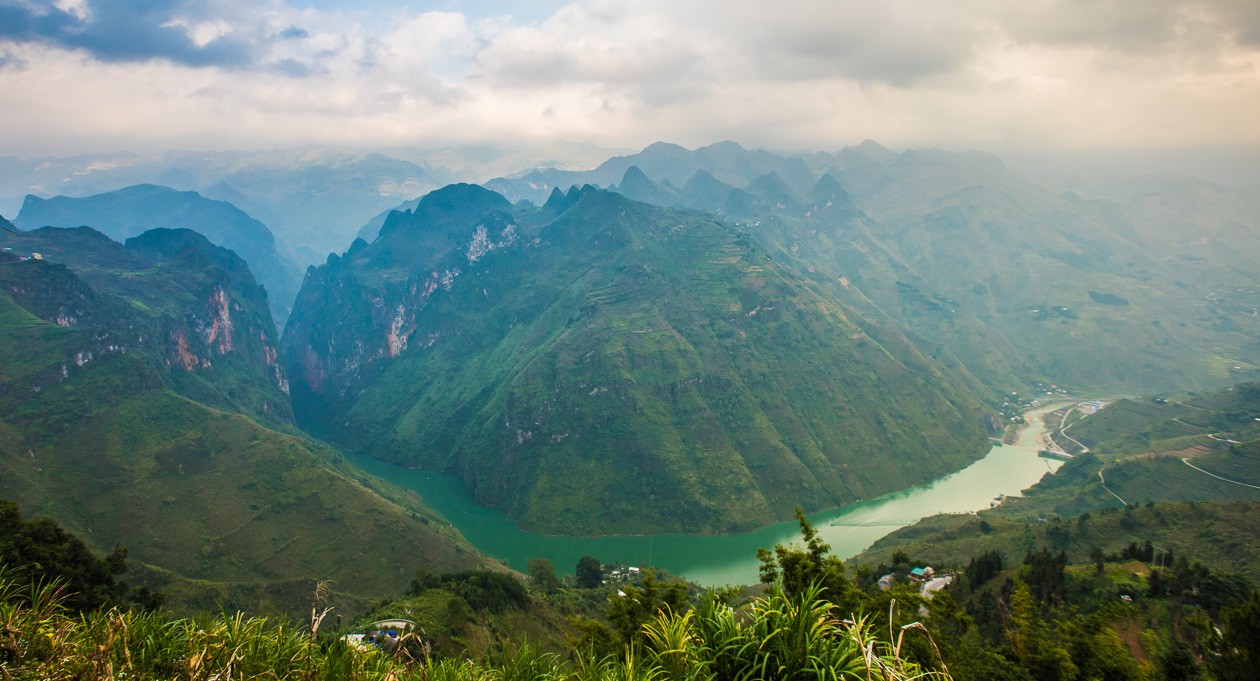 Photo: Vietnam Tourism
Trekking to the minority villages in the hills around Sapa is one of Vietnam's top draws, but the country's trekking capital feels rather commercialized these days. Hikers have to walk further every year to find the rural idyll that first drew people to the northwest. For scenic countryside without the company, remote Ha Giang province is Vietnam's new frontier. Staying in simple village homestays, you can hike out to minority villages and rice terraces tucked between the soaring limestone peaks, and motor (or pedal) over some of Vietnam's most spectacular passes. You'll want to take plenty of photos on the winding mountain road between Ha Giang town, Dong Van and Meo Vac.