Mykha Trinh, the woman who gives away everything
(VNF) – "When you were born, you cried and the world rejoiced. Live your life so that when you die, the world cries and you rejoice, " the life of Mykha Trinh, a Vietnamese American chef in Illinois (US) has reflected that saying.
(VNF) – "When you were born, you cried and the world rejoiced. Live your life so that when you die, the world cries and you rejoice, " the life of Mykha Trinh, a Vietnamese American chef in Illinois (US) has reflected that saying.
Mykha Trinh (source: Chicago.Suntimes.com)
Despite Mykha is no longer around, she still lives in many people's hearts, with a lot of love, respect and gratitude.
Mykha Trinh immigrated to the US in the 1970s with 13 children, of which only four were her own.
To support the family, Mykha took up different jobs, from working as a cleaner to waitress, said her son, Thomas Nguyen.
In later years, Mykha opened an ethnic grocery in Wheaton, after the family relocated to Illinois. In the late 1970s, she moved it to Carol Stream and added a few tables and chairs.
In the early 1990s, she opened her Glen Ellyn restaurant at 476 Forest Ave.
Mykha's food was loved by many. By linking common ingredients of Vietnam and Mexico — including jicama and cilantro — she cooked delicious hybrids, like pork chops with salsa.
"Mykha cooked with soul and with the seasons," said chef Rick Bayless of the Frontera Grill empire. "She approached this noble craft with a deeply rooted devotion to make others happy."
"My career is completely due to her," said Jennifer Jones Enyart, who operates Dos Urban Cantina, a restaurant in W. Armitage, Chicago.
As a young woman, Jennifer worked in Mykha's kitchen. And though she later learned from Bayless and famed chef Charlie Trotter, Mykha was still "the most passionate, inspiring person I've ever worked with," Enyart said.
Mykha's restaurant was well-known not only because of her exquisite culinary skills but also her kindness and generosity. This restaurant had provided part-time jobs for students from the nearby Wheaton College and immigrants from Mexico.
Jonathan Swindle, who worked as waitor at Mykha's during his college time, said: "People with cancer would travel to Mykha's to drink her soup and seek her counsel," Swindle recalled. "Wealthy Glen Ellyn women would come in looking for advice. She always said if a child comes, make sure I'm told about it. She'd cut up a mango or papaya, make sure the kid ate."
When hungry students from the college stopped in, she gave them eggrolls and told them: 'Don't worry, pay me later,' her son said.
People remember she often fed hungry college students and gourmands her fresh, homemade, garlicky "Grandma Noodles," shrimp with papaya and berries in lemongrass elixir.
She believed food was a way to love and happiness.
"Nothing happier when you share a bowl of rice with people," she once said in a video posted on Vimeo. "When you cook, you make people happy. . . . Eat good food, be happy and smile."
Mykha also used the profits from her restaurant to support two children's homes in Vietnam.
Mykha's restaurant was closed in 2012, an incident that saddened many diners, who had been in love with the food and the compassionate owner of the restaurant for two decades.
5 years later, Mykha passed away at the age of 71, due to a brain aneurysm. Before she was stricken at her brother's home in Palatine, her son said, she'd gone off her blood-pressure medicine, saying, "I feel good. I don't need medicine."
The Vietnamese women had spent her whole life taking care of others, but never requested others to pay her back or do her any favor.
"She believed," Swindle said, "you can never be too friendly or give too much."
When she left, she had no money to speak of, according to her son, Thomas Nguyen.
Mykha Trinh surrounded by her family (source: Mykha Trinh's facebook)
"There was no 401(k), no pension funds, no life insurance," he said. "During the height of the restaurant, I'll bet you if you looked at my mom's finances, it would have been exactly the same. My mom gave it away."
She even prepared to help others, when she is no longer around, through donating her organs.
"My mom literally gave everything, including her own body," Nguyen said.
When her death was announced on the fanpage of Mykha's restaurant, despite the restaurant and the fanpage had been closed for over five years, people still flocked in to express their word of condolence and recalled the beautiful memory they had in the past with her.
"I still talk about her food to this day. Wonderful memories of her restaurant when it opened around the corner from my first apartment. Her love for people exuded through her food. Condolences to the family." (Corrie Jensen Pierce).
"I'm so sorry to hear this. What a beautiful person, she put smiles on many faces." (Tammi Groesbeck).
"The world has lost a bright and gentle light. One of my all-time favorite people. The incarnation of kindness and grace" (Elizabeth Molitors)./.
( Phi Yen )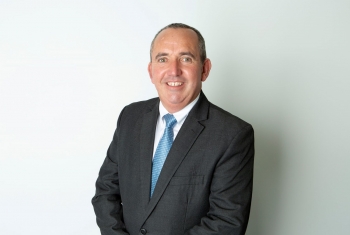 Economy
Skipton International, the award-winning Guernsey-licensed bank, has announced the launch of limited company buy-to-let lending giving customers an additional financing option for growing UK property portfolios.