NASA critizes China's handling of rocket re-entry, saying it was "irresponsible"
China has been heavily critized for its failure when the debris of the crashed rocket likely plunged into the Indian Ocean Saturday night.
Remnants of China's biggest rocket have landed in the Indian Ocean, ending days of speculation over where the debris would hit and drawing US criticism over a lack of transparency.
The coordinates given by Chinese state media, citing the China Manned Space Engineering Office (CMSEO), put the point of impact west of the Maldives archipelago, according to The Guardian.
There had been concern about debris from the Long March 5B since it blasted off from China's Hainan island on 29 April, but the CMSEO said most of it had burned up when it re-entered the atmosphere.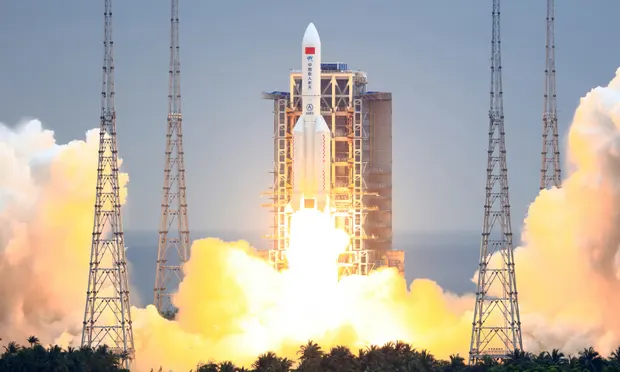 The Long March5B Chinese rocket launched a module of the country's space station on 29 April. The rocket's core is falling out of Earth's orbit and is expected to make an uncontrolled re-entry this week. Photograph: VCG/Getty Images
State media reported that parts of the rocket had re-entered the atmosphere at 10.24am Beijing time (0224 GMT) and landed at a location with the coordinates of longitude 72.47 degrees east and
latitude 2.65 degrees north.
The US Space Command confirmed the rocket's re-entry over the Arabian Peninsula, but said it was unknown if the debris hit land or water.
"The exact location of the impact and the span of debris, both of which are unknown at this time, will not be released by US Space Command," it said in a statement on its website.
The Long March was the second deployment of the 5B variant since its maiden flight in May 2020. Remnants of the first Long March 5B fell on the Ivory Coast last year, damaging several buildings. No injuries were reported.
Generally, the international space community tries to avoid such scenarios. Most rockets used to lift satellites and other objects into space conduct more controlled reentries that aim for the ocean, or they're left in so-called "graveyard" orbits that keep them in space for decades or centuries. But the Long March rocket is designed in a way that "leaves these big stages in low orbit," said Jonathan McDowell, an astrophysicist at the Astrophysics Center at Harvard University.
In this case, it was impossible to be certain exactly when or where the booster would land, CNN reported.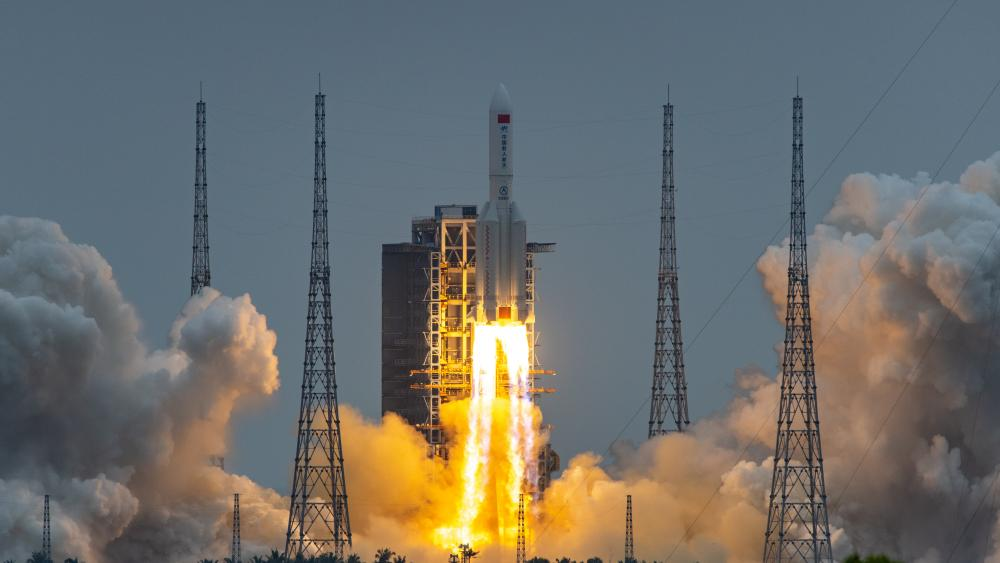 China launches first module of new space station (Photo: The Guardian)
The European Space Agency had predicted a "risk zone" that encompassed "any portion of Earth's surface between about 41.5N and 41.5S latitude" — which included virtually all of the Americas south of New York, all of Africa and Australia, parts of Asia south of Japan and Europe's Spain, Portugal, Italy and Greece.
he threat to populated areas of land was not negligible, but fortunately the vast majority of Earth's surface area is consumed by oceans, so the odds of avoiding a catastrophic run-in were slim.
The rocket is one of the largest objects in recent memory to strike the Earth after falling out of orbit, following a 2018 incident in which a piece of a Chinese space lab broke up over the Pacific Ocean and the 2020 reentry of an 18-metric-ton Long March 5B rocket.
Despite recent efforts to better regulate and mitigate space debris, Earth's orbit is littered with hundreds of thousands of pieces of uncontrolled junk, most of which are smaller than 10 centimeters.
Objects are constantly falling out of orbit, though most pieces burn up in the Earth's atmosphere before having a chance to make an impact on the surface. But parts of larger objects, like the Long March rocket in this instance, can survive reentry and threaten structures and people on the ground.
"Norms have been established," McDowell said.
"There's no international law or rule — nothing specific — but the practice of countries around the world has been: 'Yeah, for the bigger rockets, let's not leave our trash in orbit in this way.'"
China says out-of-control space rocket booster probably won't cause any harm
China defended its space program and described the chances that a falling rocket would cause damage as "extremely low" Friday, roughly a day before fragments from the spent booster are projected to reach Earth.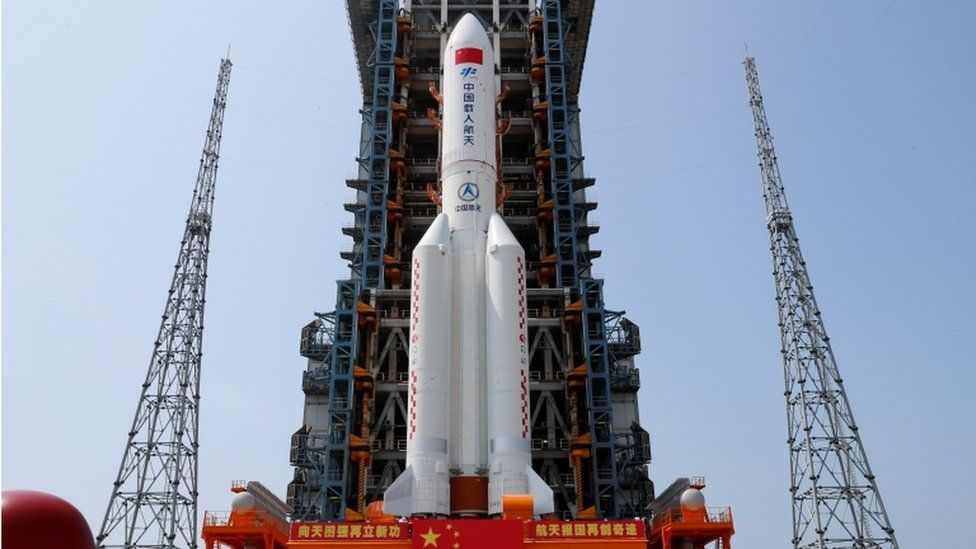 China's Long March rocket is at the heart of its space programme (Photo: Reuters)
Chinese officials are "closely observing" the reentry of the Long March-5B rocket and will "promptly report news about the situation to the outside world," Foreign Ministry spokesman Wang Wenbin told reporters.
China has drawn criticism after its launch last month of the rocket ferrying the core module of the Tianhe space station, with plans to let the booster fall back through the atmosphere and land where it may, according to Washington Post.
Wang said Friday that the rocket is designed so that most of its components will burn up in the atmosphere during reentry. "This is standard international practice," he said. "The probability of causing harm to aviation activities and the ground is extremely low."
When an object falls out of orbit, how much debris makes it to the ground depends on the object's size, shape, mass and the melting temperatures of all materials used. Even the biggest satellites produce a comparatively tiny amount of debris.
Although researchers say the chances of the debris hitting populated areas are indeed minuscule, some have called the Chinese mission irresponsible because the Long March husk, at 21 metric tons and almost 100 feet long, would be one of the largest objects to ever reenter the Earth's atmosphere on an uncontrolled trajectory.
A controlled reentry would entail firing thrusters opposite to the direction of travel, slowing an object down enough to enter Earth's atmosphere over a predetermined remote area or ocean. It's not an exact science, but it reduces the chance of debris impacting populated regions.
Chinese officials did not make the necessary preparations for a controlled reentry.
As part of its design, the Chinese sent the Long March into low orbit, where it has been drifting for days at high speed, as opposed to other rocket launches that have let the booster fall away more quickly, and along a more predictable arc, under the Earth's gravitational pull.
Astrophysicists have expressed concern that episodes like this, featuring potentially hazardous corner-cutting, could become more frequent in the absence of stricter international law.
"There is at least a liability convention that says if your country's space object crashes in my country, I can demand compensation, but I have to give the object back to you," said Jonathan McDowell, an astrophysicist at the Harvard-Smithsonian Center for Astrophysics. "What there isn't at the moment is what I call a 'reckless driving law.' You only get to complain if it actually crashes. (China) should not have left this big thing in orbit, but if they play the odds and get lucky and it crashes in the ocean, we don't really have any comeback."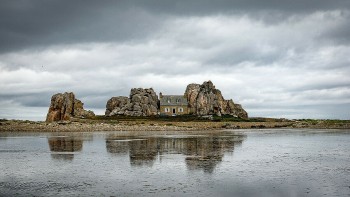 Travel
In a quiet little village of Plougrescant, France, tourists can visit this quirky and extraodrinary Castel Meur, also known as "The House Between The Rocks", which has become an attraction for many years.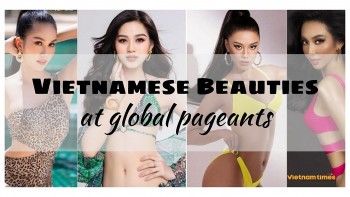 Handbook
Do Thi Ha, Pham Ngoc Phuong Anh, Nguyen Thuc Thuy Tien and Nguyen Huynh Kim Duyen set to vie for global beauty pageants.
World
In the outskirt of Poland, there is a pretty rural village that is called "The painted village" for its amazing and unique tradition of painting their homes inside and out with colorful floral patterns, making this place the most photogenic spot.