Vietnam Kicks Off NASA Week
The US National Space Agency Astronaut Delegation (NASA) held its annual Space Week event in Southeast Asia for the first time, coming to 4 different provinces in Vietnam from June 5-8.
This event was organized by the People's Committee of Hau Giang Province, the People's Committee of Thu Duc City (HCMC), together with the People's Committee of Binh Dinh Province and the Ho Chi Minh City Computer Association (HCA).
Joining the event are Michael A. Baker, former astronaut of NASA and former captain of the US Navy, and Josef Schmid, a NASA flight surgeon and a major general in the United States Air Force Reserves.
The first two days, the program will take place in the Mekong Delta province of Hau Giang. On June 7, the NASA delegation will join the event in Ho Chi Minh City's Thu Duc City. The last two days of the Vietnam Space Week will be held at the central Binh Dinh Province.
This year's Space Week aims to highlight NASA 's achievements and contributions in space exploration, scientific research, and technology development over the past time.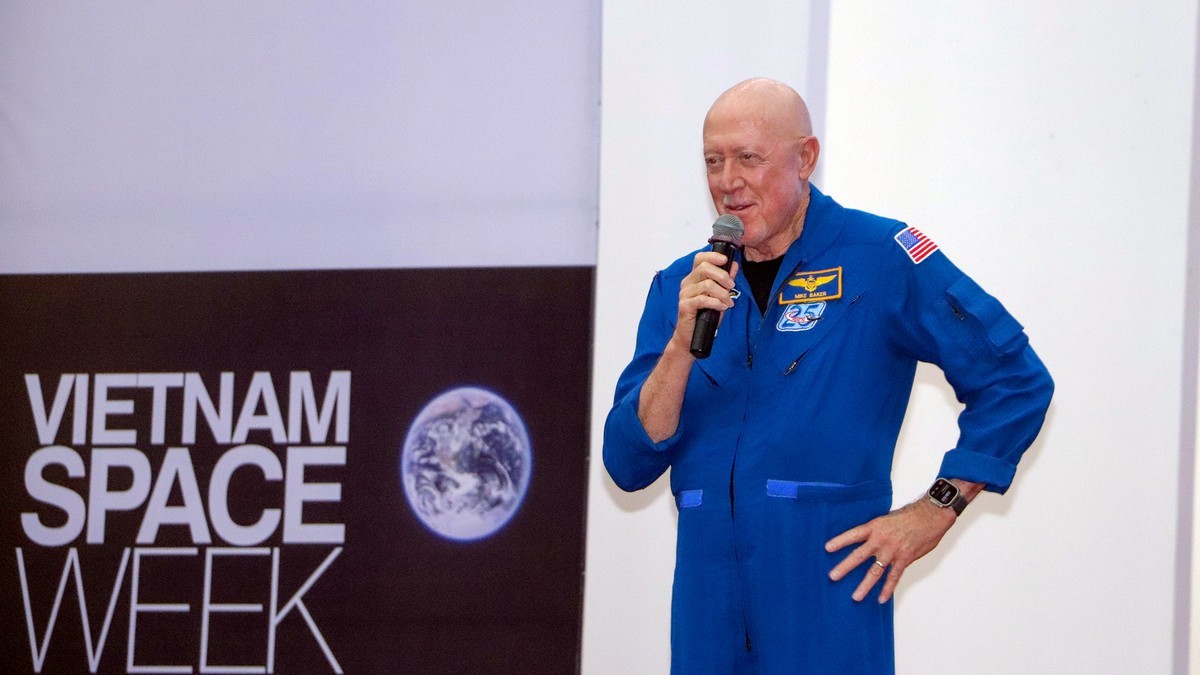 At the opening ceremony in Vi Thanh City (Hau Giang), Michael A. Baker, former astronaut of NASA, former captain of the US Navy talked about astronauts in the working and living environment in space with Vietnamese students (Photo: CHAU ANH/France) the law).
At the opening in Vi Thanh City, Chairman of Hau Giang Provincial People's Committee Dong Van Thanh talked about many activities of Vietnam Space Week 2023. He believed that through the diverse programs, Vietnamese students can be inspired to explore science and technology.
According to Thanh, the Vietnam Space Week is also a great opportunity to learn more about the missions and explore the US space agency's technological advancements through educational activities, online resources, and community events.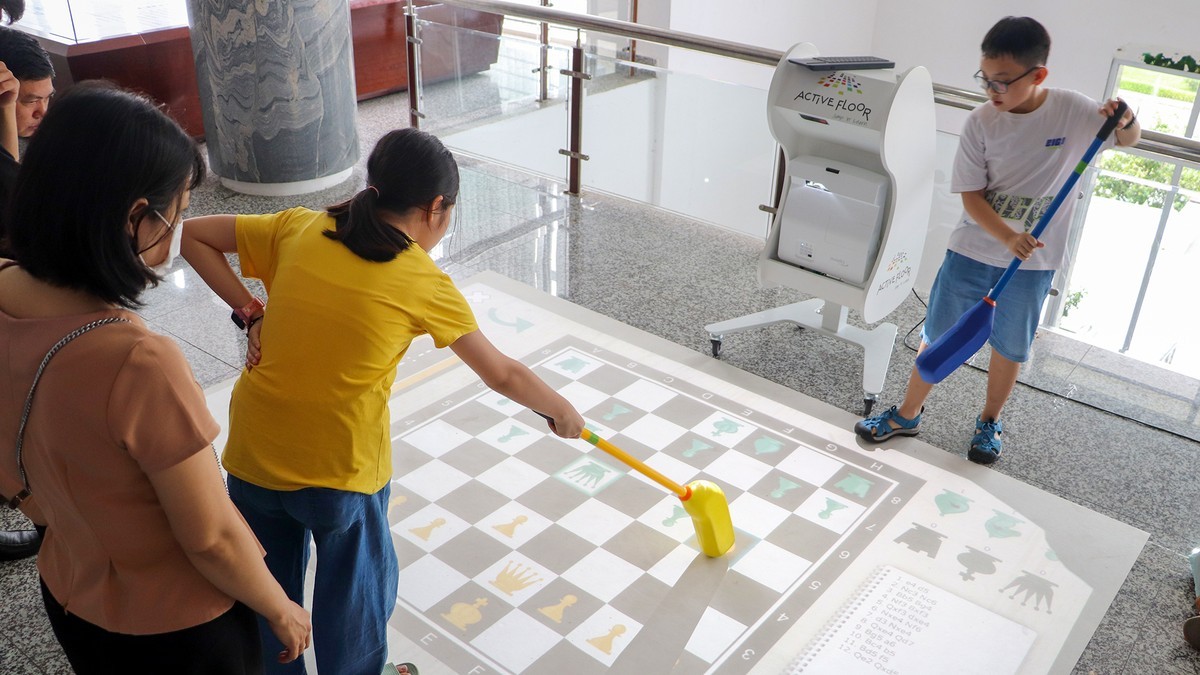 Vietnamese student playing in educational activities at Vietnam Space Week in Hau Giang (Photo: CHAU ANH/Law).
During the five-day event, there will be career oriential activities and experiential education activities, games and fun experiences promoting creative thinking for young people.