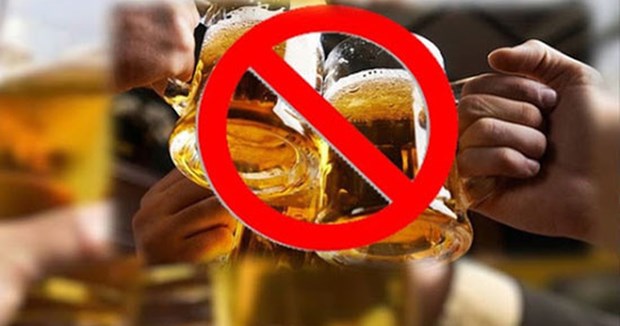 Illustrative image (Source: internet)

Under the document, the use of alcohol for artistic purposes must be conducted in necessary circumstances of depicting historical figures or criticising the drinking of alcohol.

However, these sequences must be considered and approved by authorities.

In addition, theatrical, cinematographic and television works are requested to avoid praising organisations or inpiduals who have succeeded in producing or selling alcohol.

The decree also bans drinking alcohol in public spaces, such as parks, cinemas, theatres and bus stops.

The decree came into force on February 24.
Prime Minister Nguyen Xuan Phuc has issued an instruction on strengthening the implementation of the Law on Alcohol Harm Prevention and the Government's decree No 100/2019 on administrative fines for road and railway violations which took effect on January 1.
Since then, traffic order and safety has seen positive changes, with traffic accidents decreasing after ministries and localities took measures on preventing drink driving.
According to new regulations, car drivers will be fined up to 30-40 million VND (1,297-1,729 USD) and have their driving licences revoked for 22-24 months if they are caught driving under the influence of alcohol.
Motorcyclists may face a fine of up to 6-8 million (259-346 USD) and have their driving licences revoked for 22-24 months for the same offence.
VNA