Ninh Binh's Kim Son district: Four focal areas of development
Visiting Kim Son district in the northern province of Ninh Binh nowadays, you will be impressed by the clean and beautiful villages with concrete roads. A new 'coat' has been put on the district.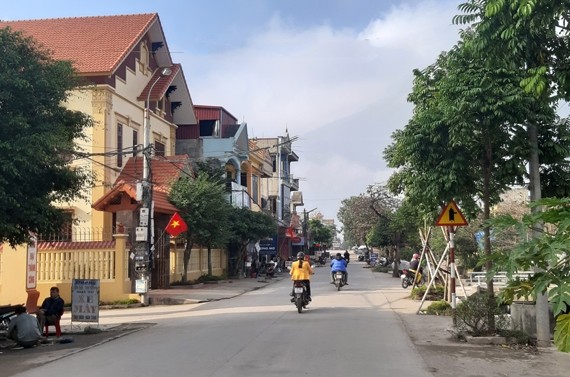 The national target programme on new-style rural area building has given a facelift to Kim Son district. Photo: VNF
Both material and spiritual lives of rural residents have been improved thanks to the unanimous cooperation of the Party Committee, the local authorities and the people of the district in the national target programme on building new-style rural areas associated with the successful implementation of local socio-economic development tasks.
Comprehensive innovation
Considering economic development as a key goal, Kim Son district has focused on industrialization, modernization of agriculture and rural areas. Agricultural restructuring has been associated with improving the quality of new rural building, promoting the application of science and technology, optimize the locality's advantage in terms of natural condition and traditional farming technique.
According to a report of the People's Committee of Kim Son district, the total value generated by industry and small - scale handicrafts sector in 2019 was VND 2.1 billion, an increase of nearly 10% compared to 2018. The district's industrial production, small-scale handicraft and services are relatively stable and on the rise. Services, trade and tourism are gradually developing while the numbers of markets, supermarkets and convenience stores are increasing, especially in new residential areas, communal centers, towns and coastal communes, contribute to the improvement of the workers' income, and the quality of life of the people.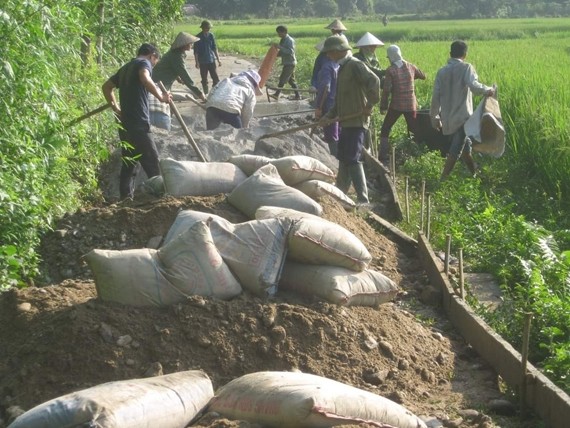 Upgrading of inter-communal road. Photo: VNF
Last year, the district's budget collection reached VND 461 billion, meeting the target assigned by the People's Council. Poverty reduction, job-creation and social security, better care for revolutionary contributors have also achieved positive results, the poor household rate is only 4 percent.
Along with that, education quality is improved. The district focuses on fostering the quality of education; effectively organize the examination and evaluation programme for junior high school students. Implementing the 2019-2020 school year program in accordance with official regulations. Maintaining, strengthening and improving the quality of education at all levels and raising the number of national standard schools.
The National Target Programme on New-style Rural Area Building, initiated by the Government in 2010, sets 19 criteria on socio-economic development, politics, and defence. The number of criteria was increased to 20 in 2015.
The list of criteria includes the development of infrastructure, the improvement of production capacity, environmental protection, and the promotion of cultural values.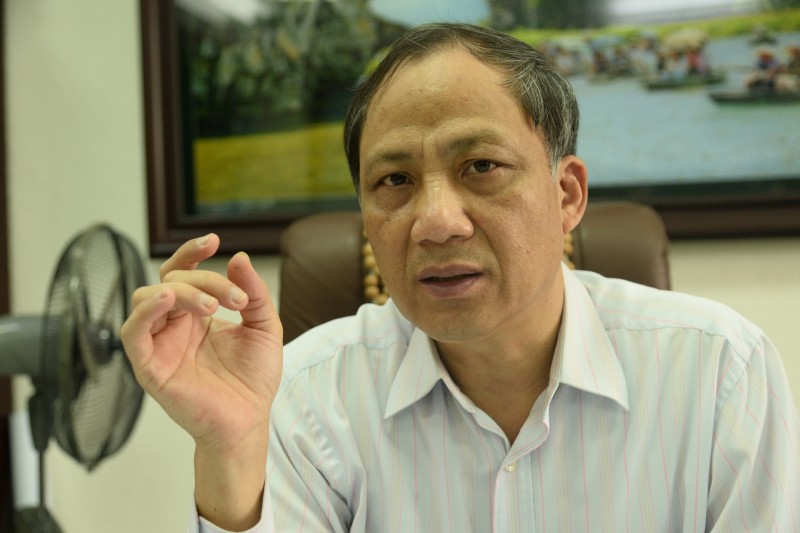 Chairman of Kim Son district Do Hung Son. Photo: VNF
Four focal areas for the future
In a recent press meeting, Chairman of Kim Son district Do Hung Son stated: In the coming time, Kim Son district will pay attention to four following areas:
First, to develop tourism, giving priority to building Con Noi tourist area, combining spiritual tourism with eco-tourism. Accordingly, a 49-storey building will be built, simulating Ninh Binh province's renowned stone pillar engraved with Buddhist scriptures. Hotels, restaurants will be built inside the building, while a lighthouse will be constructed on top of it.
Second, to develop agriculture. In coastal, alluvial areas, aquaculture, solar electricity and clean agriculture projects will be conducted.
Third, in terms of infrastructure, Au Kim Dai project is being carried out, aiming to control rising water levels and using Tri Chinh river to develop tourism under a French-sponsored project. Two other are projects against climate change, improving and upgrading the infrastructure system of Phat Diem town; to build the Day river dyke line and develop tourism linking Trang An - Con Noi while strengthening dyke protection which will be completed by 2025.
Finally, to focus on socio-economic development, striving to establish a town by 2030. It is expected that the core of the new town will be Kim Chinh, Phat Diem, Luu Phuong, Tan Thanh, Thuong Kiem and Yen Mat communes./.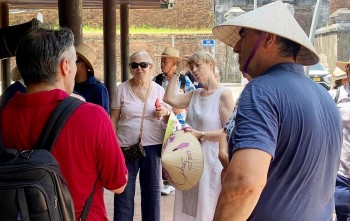 National
Vietnam News Today (Mar. 29): Vietnam to issue e-visa to foreigners of all countries; Vietnam, China beef up defence ties; Outbound tours prove popular during April holiday; Vietnam International Travel Mart 2023 to spotlight cultural tourism.