Vocational training for people with disabilities and their families in Nho Quan (Ninh Binh)
In order to have more career options that appropriate to the health conditions of people with disabilities as well as local practical conditions, from November 9 to 13, the Nho Quan Management Board of Supporting Program for Development organized a training course on "Beekeeping" for households with disabilities, people with disabilities and the poor of Ky Phu and Cuc Phuong communes.
At the training course. Photo: AFV
This is the second job option after Beo Bong knitting which is supported by the project.
This activity is within the framework of the project "Promotion of disability-inclusive and disaster prepared communities", implemented by Aid for Social Protection Program Foundation Vietnam (AFV) and funded by CBM.
The training course attracted the participation of 25 members (6 men and 19 women) who are people with disabilities, relatives of people with disabilities and poor people, 100% are ethnic minorities.
The participants were very happy and actively involved because now everyone has learned a job and in practice, beekeeping can be developed locally because Ky Phu and Cuc Phuong are all communes close to the mountains, which is convenient for raising and developing bee model.
Dinh Thi Son, 56, from Dong Quan village, Cuc Phuong commune, shared: "I used to raise bees in the past, but the bees often fly away after a few honey seasons. Now attending the training course, with the support of very enthusiastic guidance from the teacher, I know how to take care of bees, separate and duplicate them... Beekeeping helps me to have honey to serve daily needs, improve my health, I will expand the herd to earn more income for my family."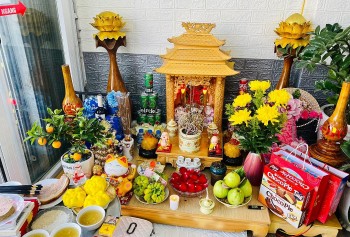 Handbook
Learn more about an ancient Vietnamese tradition that may bring you good fortune!