Norwegian Energy Firm Equinor Views as Vietnam A Promising Market
Equinor, a large Norwegian energy company, views Vietnam as a promising market.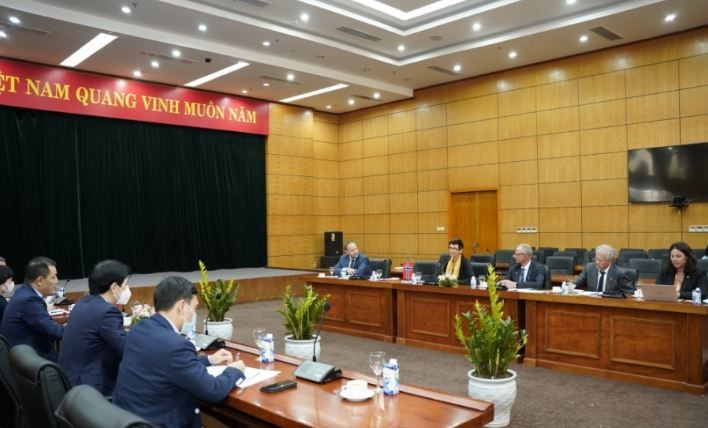 At the working session. Source: Cong Thuong newspaper
The large Norwegian energy company Equinor has outlined their desire to invest and develop offshore wind power in Vietnam, with the international company viewing the nation as a promising market, reported VOV Thursday.
This point of view was shared during a recent meeting held between Deputy Minister of Industry and Trade Dang Hoang An, Norwegian Ambassador to Vietnam Grete Lochen, and Equinor representatives to discuss a host of issues related to offshore wind power in the country.
Ambassador Lochen hailed the strong developments in the friendship and multifaceted co-operation between both sides over the years, especially in terms of the marine economy, renewable energy, climate change response, and sustainable development.
With longstanding expertise in marine and offshore operations, Norway can be viewed as being in a unique position to contribute to the growing offshore wind market.
Norwegian companies and industrial clusters are in the process of utilizing their offshore expertise, especially their experience, skills, and knowledge of offshore construction in order to assert their position in the global offshore wind market.
Jens Økland, senior vice president for business development in renewables, said that Equinor had officially opened a representative office in Hanoi. This demonstrates the Norwegian Government's long-term support for the nation in fulfilling its commitments on climate change response at the 26th session of the UN Conference of the Parties (COP26).
The opening of a representative office in Hanoi by Equinor is a good signal aimed at supporting the Vietnamese Government in policy making to realise its commitments to climate change adaptation and green transformation.
This also represents an important milestone in the agenda of business co-operation between both sides, the Norwegian Ambassador emphasized.
Deputy Minister of Industry and Trade Dang Hoang An. Source: Cong Thuong newspaper
Deputy Minister An noted his appreciation for the co-operation between Equinor and the Ministry of Industry and Trade in recent times.
With regard to the Vietnamese policy relating to offshore wind power development, according to the latest draft of the country's Power Development Plan, the nation is projected to generate 16,121 MW of onshore and nearshore wind power and approximately 7,000 MW of offshore wind power.
The proportion of wind power accounts for roughly 15.8% of the total system capacity, of which offshore wind power stands at 4.8%.
The Deputy Minister added that he hopes Equinor will continue to receive co-operation and share their experience from Norway to help the nation realize its goals.
Økland noted that with experience in researching the Vietnamese market since 2019, the firm is ready to transfer knowledge and contribute to the policy making process, as well as developing the offshore wind power supply chain in the nation. This will be done for the purpose of increasing the capacity of domestic energy companies and creating jobs for domestic workers.
He expressed his hope that the local offshore wind power industry could become a strong sector in the future.
During a recent online conference with localities on finalising the draft National Power Development Plan for the 2021 - 2030 period with a vision to 2045, VNA cited Deputy Prime Minister Le Van Thanh saying that calculations in the plan are optimal.
By 2030, total power capacity is forecast to reach 146,000 MW.
By 2045, coal-fueled power is expected to contribute only 9.6% of the country's energy sector, while the contribution of solar power is set to reach 50.7%.
International organisations and experts said Vietnam has great advantages thanks to its long coastline and high potential for wind power, especially offshore wind power, which could reach a similar capacity to Vietnam's hydropower projects.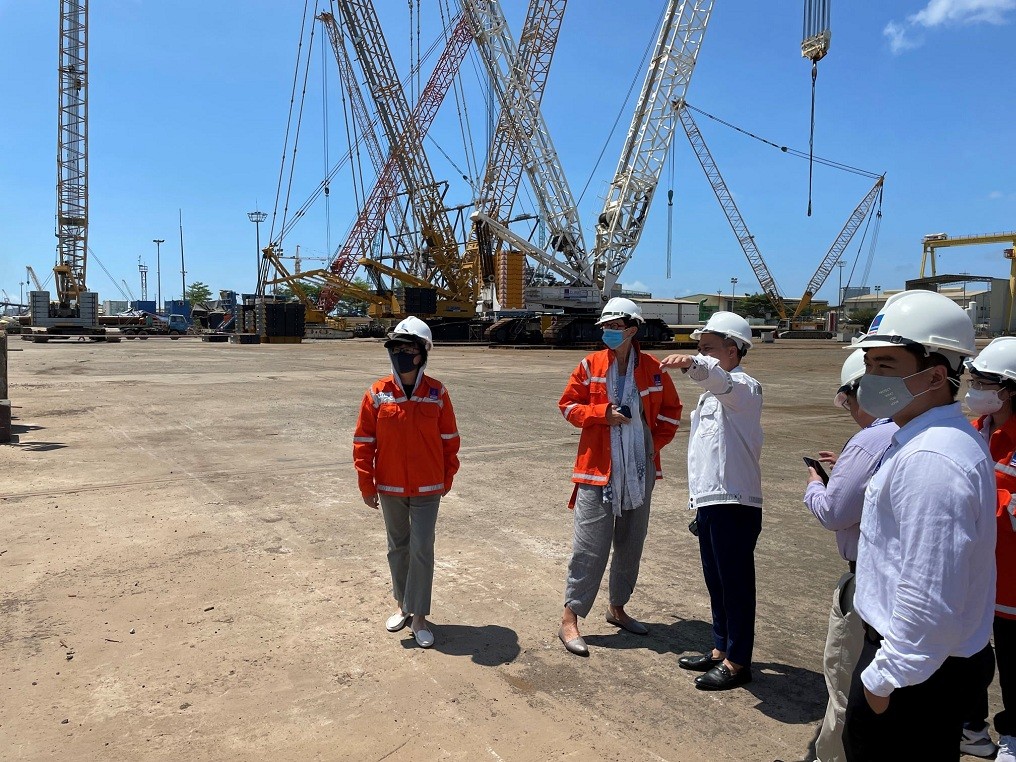 Ambassador Løchen also visited the PV shipyard and met with the Shipyard management. Source: Norwegian Embassy in Hanoi
Last Monday, Ambassador Løchen and Equinor delegates paid a visit to the southern province of Ba Ria - Vung Tau.
The Norwegian Embassy in Hanoi says in a statement that during the visit, Ambassador Løchen had a meeting with provincial Chairman Nguyen Van Tho, where the host and the guest discussed green transition, which is indispensable if Vietnam wants to implement its commitments in COP26; the province's potential for development of off shore wind, and how Norway can contribute.
Ambassador Løchen also visited PV shipyard and met with the Shipyard management.
"Shipyards are among key players in the development of a local supply chain for the offshore wind industry, which will help create more jobs, contribute to local economic growth, and make renewable energy affordable to all," the Embassy says.
.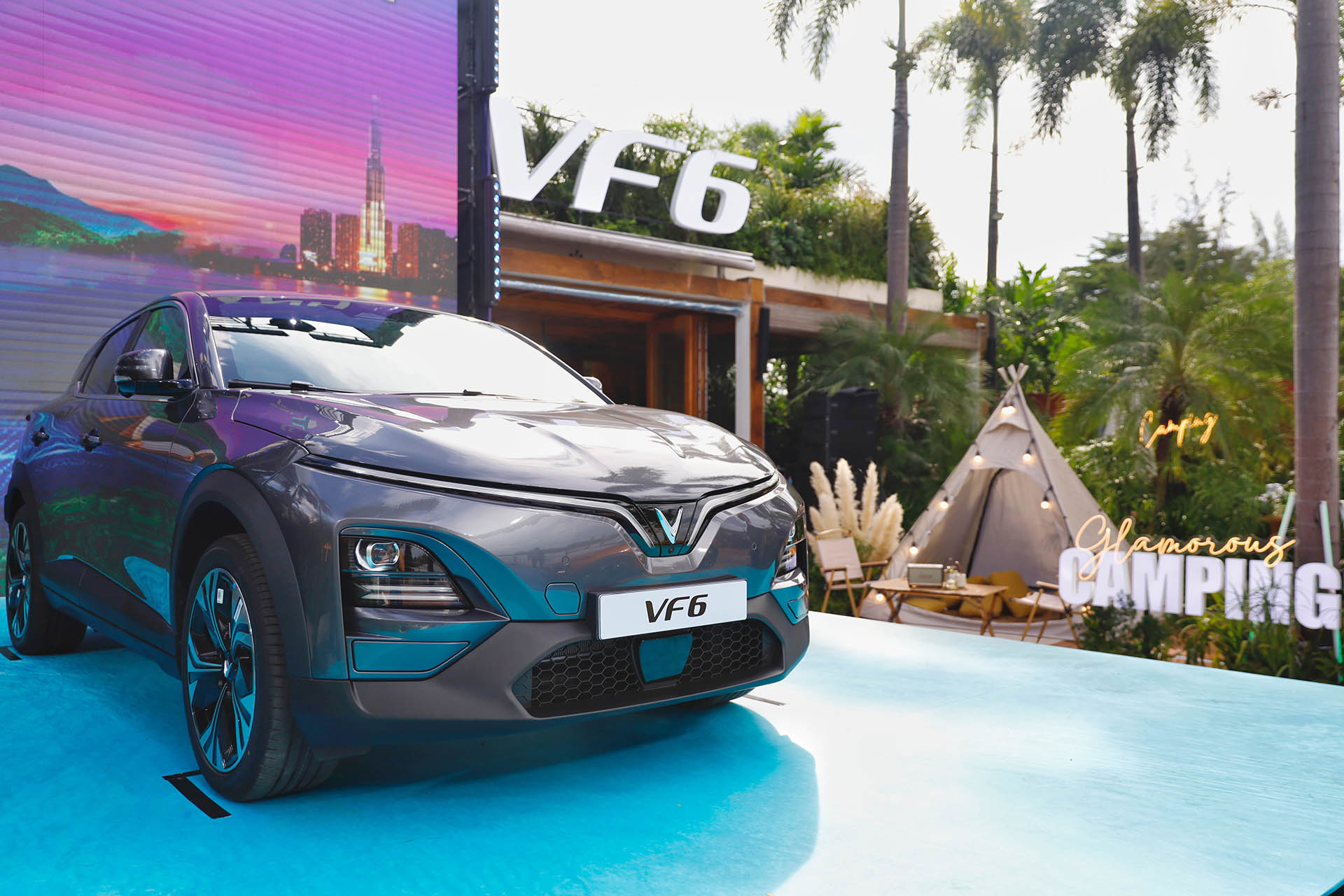 Economy
VinFast has officially launched VF 6, its first electric model in the B-SUV segment, the ideal choice to begin every journey for Vietnamese families. With a starting price of 675 million VND, the VF 6 is now available for order in the Vietnamese market from October 20, 2023.
September 29, 2023 | 23:45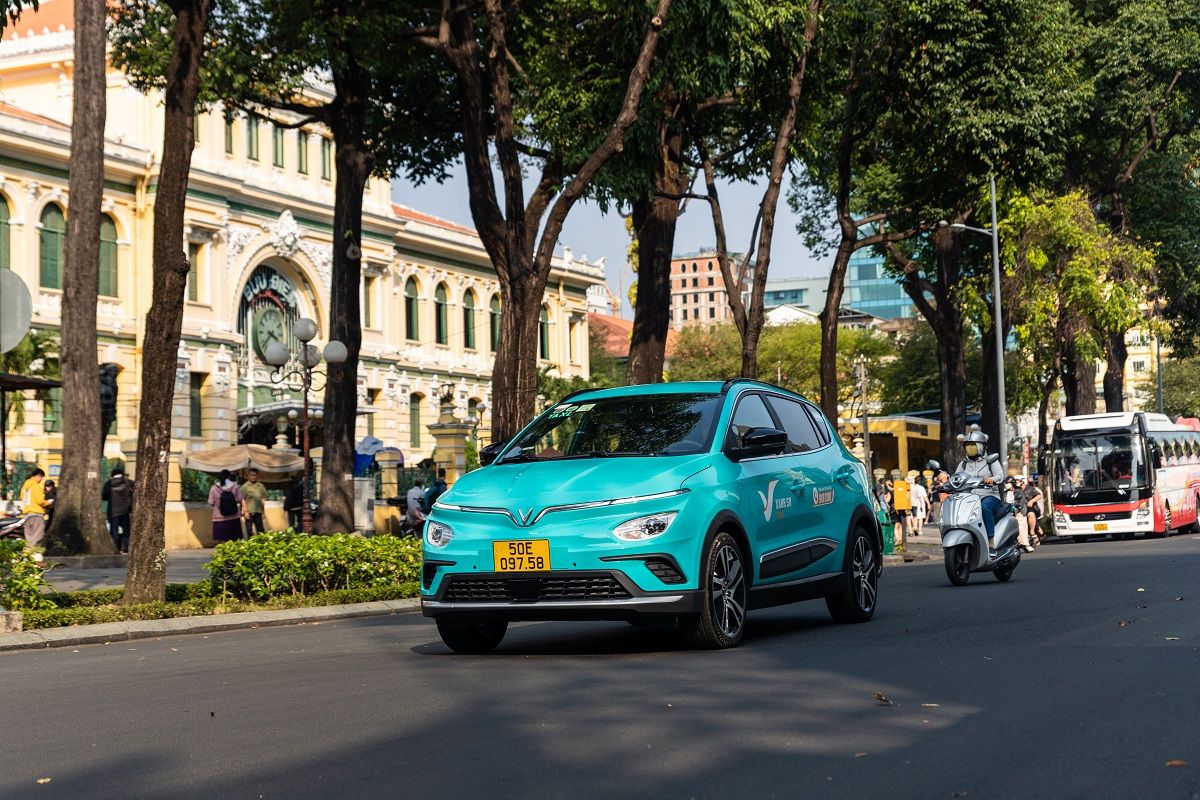 Economy
Green SM, is the pure electric vehicle ride-hailing service of Vietnam's Green and Smart Mobility JSC. (GSM) proudly announced that it has reached the 6 millionth ride after only 5 months of its market launch. This is a record growth rate, firmly demonstrating the development potential as well as the solid foothold of Green SM in the field of passenger transport in Vietnam.
September 29, 2023 | 23:30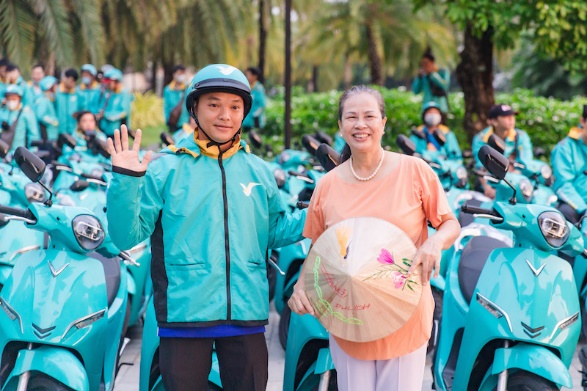 Economy
The Green SM Bike, GSM's electric scooter ride-hailing service, is officially launched in HCM City. The company aims to expand to another six provinces and cities and to increase the electric scooter fleet to up to 90,000 units in 2023.
September 29, 2023 | 20:45