November is Significant for Vietnam-DPRK's Relations
November is quite a significant and meaningful month in the 72-year-long traditional relations of friendship and cooperation between the Democratic People's Republic of Korea (DPRK) and the Socialist Republic of Vietnam.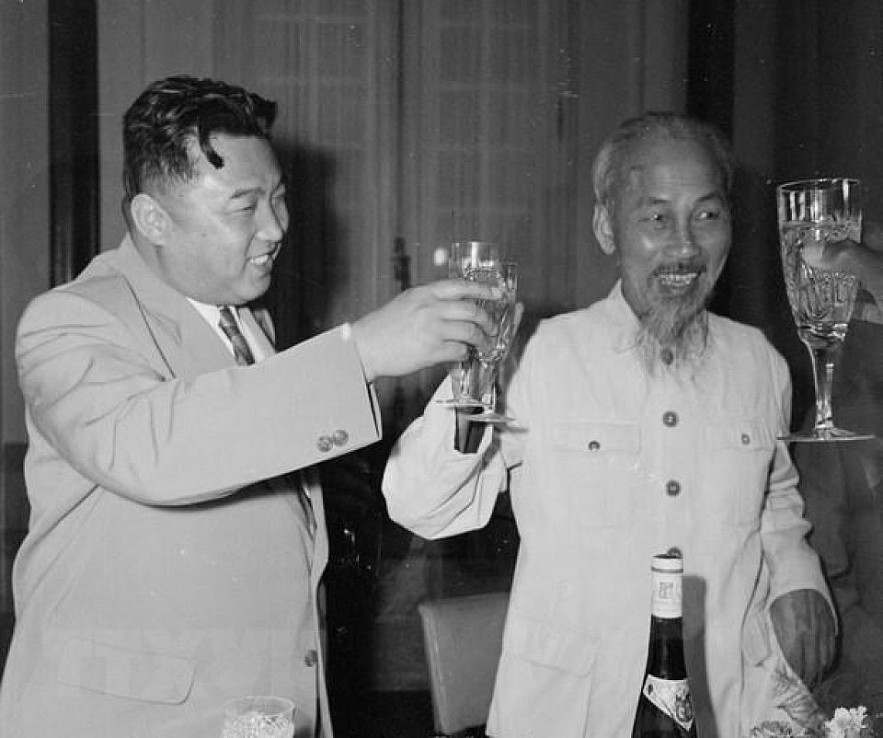 Vietnam's president Ho Chi Minh (R) and DPRK's president Kim Il Sung, November 1958. (Photo: Baoquocte)
64 years ago, DPRK's President Kim Il Sung paid an official visit to the Democratic Republic of Vietnam from November 28 to December 2, 1958. During the three rounds of talks with Vietnam's President Ho Chi Minh, Kim Il Sung said that the two countries want to see each other fare well.
President Kim Il Sung paid another visit to Vietnam from November 9 to 16, 1964. Kim Il Sung said that DPRK should render active assistance to the struggle of the Vietnamese people, both morally and materially.
November is cherished as the month of endearment in the hearts of the two peoples. 55 years ago, in November 1966, the pilots of the Korean People's Army (KPA) were in the front of Vietnam, defending the country's sky.
The relations of friendship and cooperation between the DPRK and Vietnam, which were nurtured by the noble sense of revolutionary obligations and the personal relations between the two countries' respected leaders, Kim Il Sung and Ho Chi Minh, have developed onto a higher stage as comradely and strategic relations thanks to a goodwill visit to Vietnam by Comrade Kim Jong Un, General Secretary of Worker's Party of Korea and President of State Affairs of the DPRK in March, 2019.
The friendly and cooperative relations between the DPRK and Vietnam will be developed together with raging flow of the River Taedong in Pyongyang and the River Hong in Hanoi.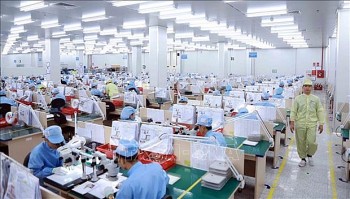 National
Vietnam News Today (Jan. 26): Vietnam - important partner of RoK; HCM City maintains growth momentum, reaps successes in 2022; Vietnam's tourism forecast to strongly rebound in five years; Many localities attract a large number of visitors during Tet.