Opportunities to strike up partnerships with Australian companies
Australian Prime Minister Scott Morrison and his spouse paid an official visit to Vietnam on August 22-24 at the invitation of Prime Minister Nguyen Xuan Phuc. On this occasion, Vietnamese and Australian businesses have had a chance to explore investment and partnership opportunities with each other. 
The meeting between Australian Prime Minister Scott Morrison and Prime Minister Nguyen Xuan Phuc with businesses
Prime Minister of Australia Scott Morrison and Prime Minister Nguyen Xuan Phuc have had a meeting with leading companies from both countries, paving the way for extensive investment and trade between the two countries.
A gala dinner on August 22 saw the participation of Nguyen Ba Luan, chairman of TMS Group cum chairman of the Vietnamese Entrepreneurs Association in Sydney (VEAS). He is one of the most influential people in promoting co-operation among the businesses of the two countries.
In addition, Vietnamese Ambassador to Australia Ngo Huong Nam and chairman of the Vietnam Chamber of Commerce and Industry (VCCI) Vu Tien Loc also joined the gala dinner to welcome the Prime Minister of Australia, his spouse, as well as Australia's high-level delegation at the invitation of the Australian Embassy in Vietnam.
Nguyen Ba Luan, chairman of TMS Group (second from left) joined the gala dinner with Prime Minister of Australia Scott Morrison, Vietnamese Ambassador to Australia Ngo Huong Nam and Chairman of VCCI Vu Tien Loc
On August 23, Nguyen Ba Luan and TMS's deputy chairman Nguyen Viet Thung took part in the meeting on exchanging and promoting co-operation opportunities between Vietnamese and Australian businesses. The meeting was chaired by PM Phuc and his Australian counterpart Morrison.
On the same day, Nguyen Viet Thung and general director of TMS Group Doan The Dung also participated in a state-level reception for Australian PM Morrison, his spouse, as well as the high-level delegation.
Luan said, "We hope the governments of Vietnam and Australia will create a more favourable investment environment to encourage us to develop. We believe that the official visit of Prime Minister Scott Morrison to Vietnam will open up new opportunities for businesses from both countries to grow, elevating diplomatic ties between Australia and Vietnam to a new height".
The leaders of TMS Group shook hands with Prime Minister Nguyen Xuan Phuc at the reception
With 16 years of operation, TMS Group is oriented to be a multi-discipline economic corporation, including real estate, education-training, tourism, retail, energy, infrastructure development, health care, and hi-tech agriculture.
TMS Group has tied up with prestigious local and foreign partners such as Hoa Binh Construction Group and Vietnam's leading banks such as Vietinbank and Military Bank. The group also partnered with world renowned architecture firms like CallisonRTKL, Ten design, Aedas, Humphreys & Partners, and B+H. TMS Group has representative offices in Japan, Australia, and other countries.
TMS Group is focusing on real estate as a key activity with rapid and sustainable growth. With a view to become a prestigious property developer, TMS Group has implemented many large-scale projects in the residential and hospitality segments such as TMS Hotel Danang Beach at My Khe Beach, one of the 10 most attractive beaches on the planet. The project was put into operation in Danang in October 2018.
Meanwhile, TMS Hotel Quy Nhon Beach is a new five-star hotel with a scale of 42 floors, becoming the tallest tower in Quy Nhon city, Binh Dinh Province. The topping-out ceremony for the project was held at the beginning of June 2019. TMS Hotel Quy Nhon Beach is slated to be put into operation in the second quarter of 2020. The hotel will provide a luxury living experience for tourists to Quy Nhon.
TMS Grand City Phuc Yen is designed as a Japanese-style urban area with modern amenities and services, offering convenience, green space, and serenity for its residents. The first phase of the project was put into operation in June 2019, creating a self-contained complex meeting Japanese standards right in Vinh Phuc. The project has become a centre for entertainment, recreational and cultural exchange activities for citizens in the locality and neighbouring regions.
In the coming time, TMS Group will implement a wide range of high-end real estate projects meeting international standards. The projects will be located in the beachfront or downtown areas of fast-growing cities like Binh Thuan, Quang Binh, Vinh Phuc, Bac Giang, and Thai Nguyen.
The real estate projects in prime location have attracted the attention of both local and foreign investors, reflecting TMS Group's strong financial capability as well as its rapid development.
TMS Group has presented opportunities to develop large-scale real estate projects to Australian businesses with a view to form partnerships in the future. VIR
Thanh Van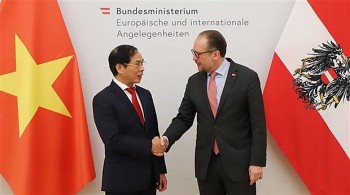 Overseas Vietnamese
Fifty years have passed since the establishment of the relationship, the two countries have enjoyed great strides in bilateral cooperation.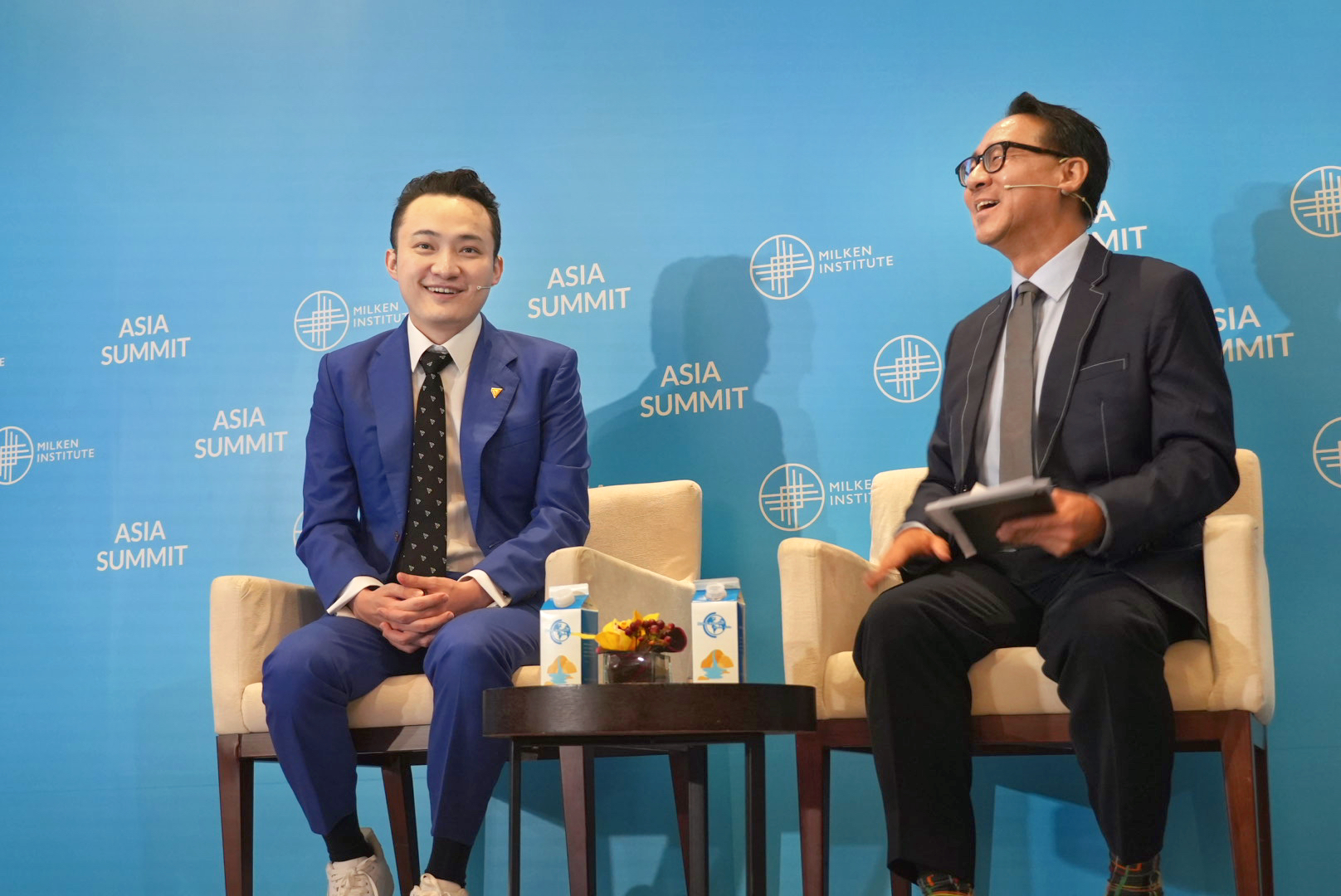 Economy
On September 29, TRON founder Justin Sun attended the 2022 Milken Institute Asia Summit, where he had an in-depth conversation with Curtis S. Chin, Chair of the Asia Center, about issues including crypto technologies and the digital economy.
September 29, 2022 | 21:55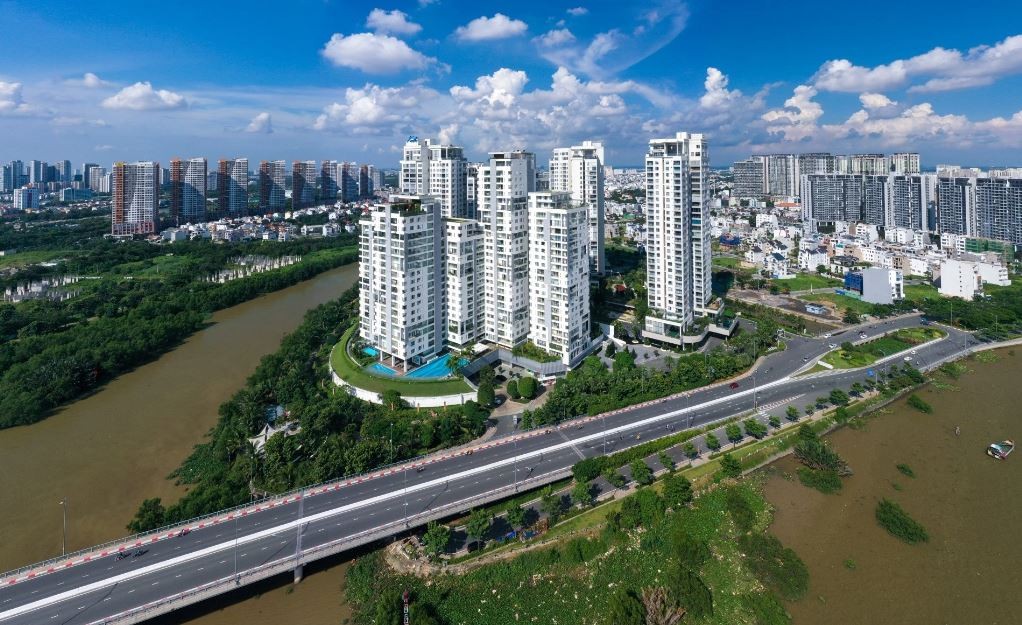 Economy
Vietnam Business & Weather Briefing (Sep 29): Vietnam among world's best performers in digital banking, Vietnam's new overseas investments surge 2.31-fold in nine months.
September 29, 2022 | 19:27