Over 13,000 online sellers on Facebook: Tax department
As many as 13,422 Facebook account holders are conducting trading activities through this social network, the Ha Noi Taxation Department announced on June 20.
As many as 13,422 Facebook account holders are conducting trading activities through this social network, the Ha Noi Taxation Department announced on June 20.
Vien Viet Hung, deputy director of Ha Noi Taxation Department, said that the agency had drawn up a tax administration project for e-commerce businesses in the city.
The tax department has clarified and collected information on the identity and telephone numbers of the 13,422 Facebook account holders. Of this estimate, there are some 1,950 inpiduals and organisations that have registered and are using tax identification numbers to declare and pay taxes, Hung said.
Regarding the remaining account holders, the tax department has sent SMS messages to their phone numbers to instruct them to register their operations, declare their income and pay taxes through online transactions, he added.
They are advised to access and study information available on the website of the tax department, at hanoi.gdt.gov.vn, Hung said.
According to Hung, tax authorities found out that small- and home-based business owners were selling merchandise via the many different types of social media and e-commerce platforms, such as Facebook, Youtube and Zalo. They can own one or more-than-one accounts to advertise and sell their commodities.
Some inpidual dealers consider doing business on Facebook as a side job or a seasonal business to increase their income, Hung added.
In order to efficiently manage online business and control tax collection, online sellers should understand their responsibilities clearly and perform voluntarily their obligations, Hung said, adding that the municipal Taxation Department is focussing on guiding, supporting and encouraging online sellers to declare income and pay taxes according to the regulations.
"The tax office will closely monitor and supervise the tax collection; online traders who deliberately do not register to pay tax will receive strict penalties in accordance with the law," Hung said.
Nguyen Huy Hoang, a Facebook trader who has just received an SMS from the Ha Noi Taxation Department, said he will now register his business and pay tax as per regulations. He said that some of his friends who also do business online have not yet received any message.
Hoang, however, wonders how authorities will calculate the amount of tax to be levied on each seller as there are many different types of businesses conducted online./.
VNF/VNA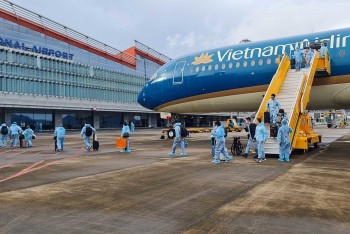 National
Vietnam News Today (September 27): HCM City expects a special mechanism for new normal; UNICEF speaks highly of Vietnam's priority to Covid-19 orphans; Vietnam considers mutual recognition of vaccine passport with select countries; Central Vietnam province prepares to welcome foreign tourists starting November.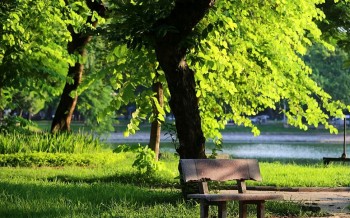 Travel
As Hanoi enters autumn, the atmosphere turns cool and relaxing. Hanoi's streets become more poetic with the clear blue sky and golden sun rays leaking through the leaves.
Friendship
Cuba has exported its Abdala coronavirus vaccine for the first time with an initial shipment to Vietnam.