Over $15 billion in deals inked between Vietnamese airlines and Boeing
Two Vietnamese airlines signed deals worth a combined US$15.7 billion to purchase airplanes from Boeing on the sideline of the USA-DPRK Summit in Hà Nội on Wednesday.
President & CEO Vietjet Nguyễn Thị Phương Thảo and President & CEO Boeing Commercial Airplanes Kevin McAllister pose for a photo after signing the deal with the witness of the Việt Nam's Party leader, President Nguyễn Phú Trọng (third from left). — VNS PhotoViet Nam News
The signing ceremonies were witnessed by Việt Nam's Party General Secretary, President Nguyễn Phú Trọng and US President Donald Trump.
New-age carrier Vietjet signed an agreement to purchase 100 new 737 MAX airplanes worth $12.7 billion from Boeing.
Boeing Commercial Airplanes President & CEO Kevin McAllister said he believed that the MAX would help Vietjet grow more efficiently and provide greater travel experiences for passengers.
"Vietjet and the country's burgeoning aviation sector are clearly enablers, helping to stimulate travel within Việt Nam and connecting Việt Nam with the rest of Asia. We are proud to support this economic development, which in turn supports engineering and manufacturing jobs in the US," he said.
For her part, Vietjet President and CEO Nguyễn Thị Phương Thảo described the deal as an important move for the airline to meet its international flight network expansion plan with a higher capacity, thus offering passengers more exciting experiences by being able to fly to more new international destinations.
In addition to airplane purchases, Boeing will partner with Vietjet to enhance technical and engineering expertise, train pilots and technicians, and improve management capabilities at the airline and in Việt Nam.
In 2016, Vietjet also signed a 100 B737 MAX order, setting the mark for the largest commercial jet purchase in the country's aviation sector at the time, and making the airline currently the largest customer of the B737 MAX model in Asia.
Besides Boeing, Vietjet and General Electric on Wednesday finalised an engine order and agreement for a long-term CFM International LEAP-1B engine support package worth $5.3 billion, according to the manufacturer's list price.
The agreement includes spare engines and support packages to facilitate the airline's already-ordered new aircraft.
General Electric has provided engines for Vietjet's aircraft since the airline commenced operations in late 2011 with the CFM56-powered aircraft.
The same day, Bamboo Airways also signed a deal with Boeing to purchase 10 wide-body 787-9 Dreamliners worth nearly $3 billion.
In June 2018, Bamboo Airways, wholly owned by multi-sector company FLC Group, signed a deal for 20 Boeing 787 Dreamliners worth $5.6 billion in the US.
"The 787 Dreamliner's unmatched efficiency, range and flexibility makes it the perfect airplane for Bamboo Airways to achieve its long-range ambitions," said Kevin McAllister, president and CEO of Boeing Commercial Airplanes.
He also added that the new deal would strengthen the partnership of Boeing and Bamboo Airways, so Boeing was looking forward to help Bamboo connect Việt Nam with key markets in Asia, Europe, North America and beyond.
Beside the new deal, Bamboo Airways and Boeing also reached an agreement on the expansion of orders in the near future.
Bamboo is considering buying 25 narrow-body Boeing 737 MAX planes worth an estimated $2.5 billion at list prices. Further details of the contract will be announced after both parties have reached a final agreement.
The signing ceremony between Bamboo Airways and Boeing held at the Presidential Palace in Hà Nội, witnessed by Party General Secretary, President Nguyễn Phú Trọng, and US President Donald Trump. — VNS Photo
A good aide of Việt Nam – US direct flight route
Bamboo Airways plans to launch flights to the US from late 2019 to early 2020. FLC Group set up a representative office in the US in 2018 to prepare for the launch.
The carrier is implementing the plan after the US Federal Aviation Administration granted the Category 1 (CAT) to Việt Nam on February 15.
"Việt Nam and US economic and trade relations have seen rapid expansion. Direct flights between Việt Nam and the US will not only push tourism to draw nearly one million American tourists by 2020, but also facilitate bilateral trade and investment," said Trịnh Văn Quyết, FLC Group's chairman.
"The deal to add 10 Boeing 787-9 Dreamliners and the plan to buy 25 narrow-body 737 MAXs will enable Bamboo Airways to increase operational efficiency and competitiveness on the potential yet challenging air routes," said Đặng Tất Thắng, CEO of Bamboo Airways.
The Boeing 787 Dreamliner is also one of the most advanced wide-body airliners that can satisfy the demands of international long-haul flights. Bamboo Airways aims to become the top hybrid carrier in Việt Nam and the region, targeting at 5-star service.
VNF ( VNS )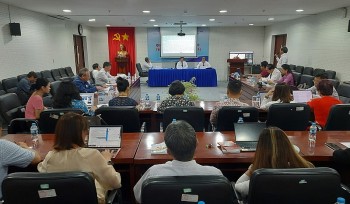 Friendship
The Vietnam - India Friendship Association's Ho Chi Minh City branch, the Ho Chi Minh City Union of Friendship Organizations (HUFO) and the Southern Institute of Social Sciences on March 21 held a scientific seminar themed "Vietnam - India relationship: tradition and present".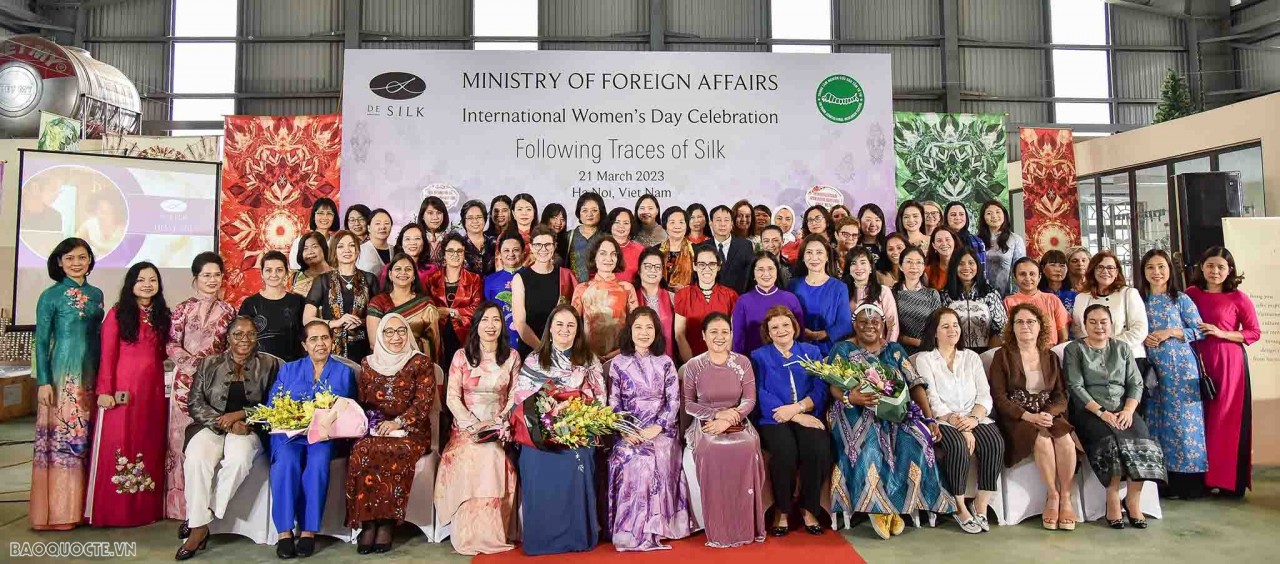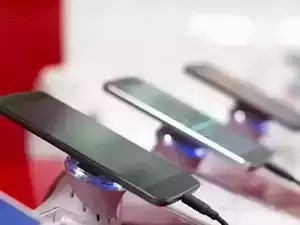 Economy
In the first two months of 2023, India's mobile phone exports exceeded $2 billion, equivalent to over Rs16,500 crore, due to increased production and shipments from manufacturers, particularly Apple and Samsung. This surge in exports brings the total export value to over $9 billion since April 2022.
March 22, 2023 | 15:00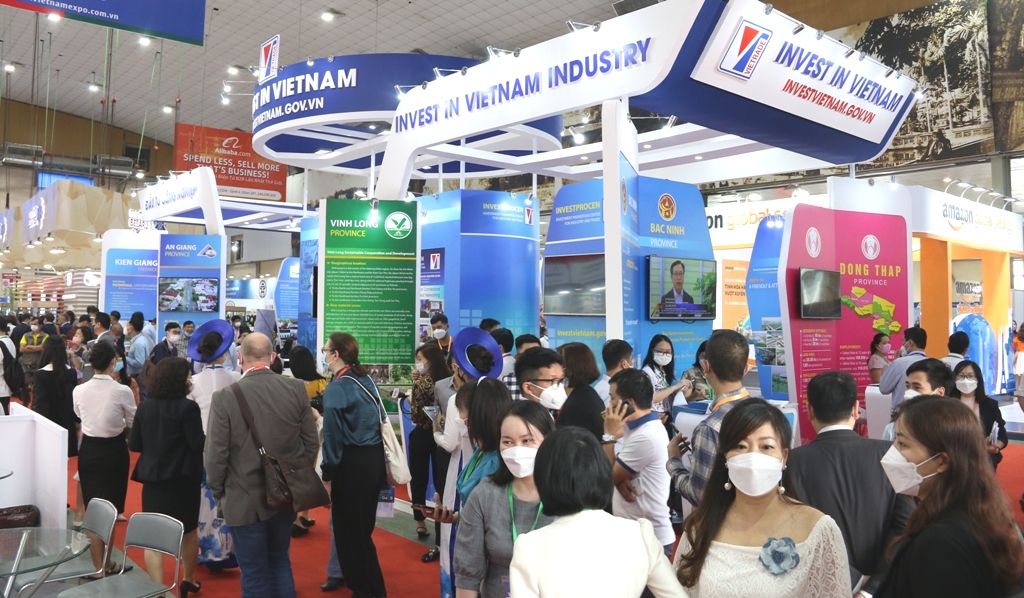 Economy
The Vietnam International Trade Fair - VIETNAM EXPO is an annual event held in Vietnam with the longest history (since 1991) chaired by the Ministry of Industry and Trade of Vietnam, directed by the Vietnam Trade Promotion Agency, and organised by VINEXAD Company.
March 22, 2023 | 11:50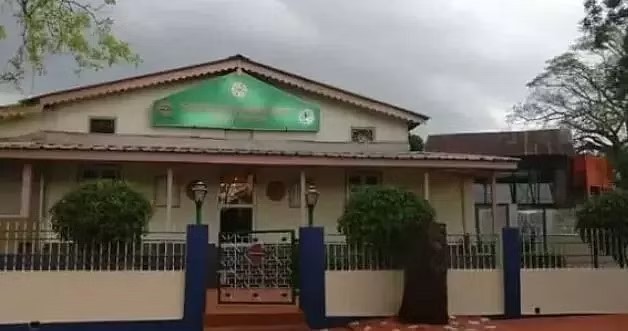 Economy
Guwahati Refinery (GR) on Tuesday declared its entire three townships Zero Waste Townships.
March 22, 2023 | 09:00