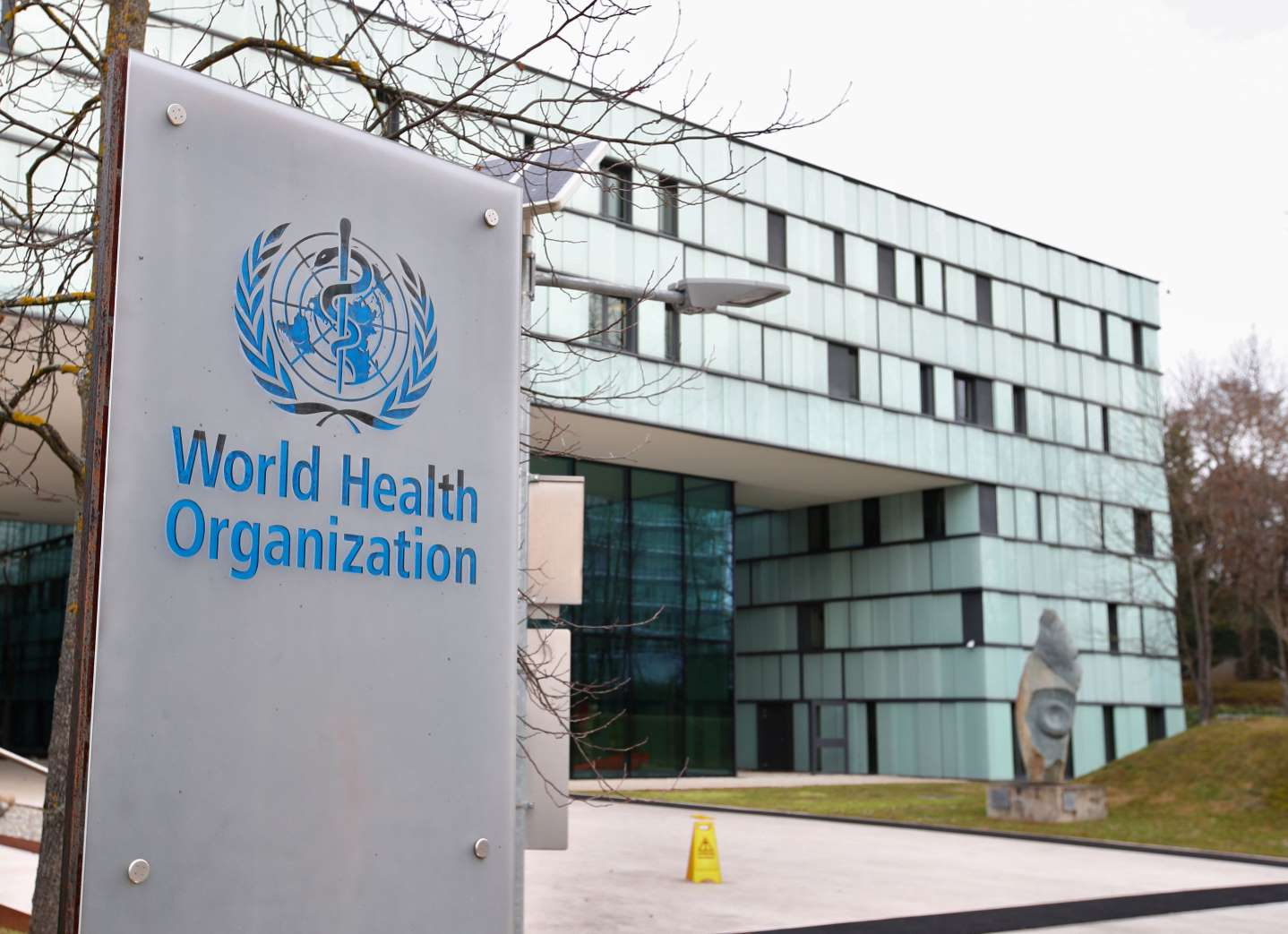 Denis Balibouse/Reuters
SITE, which monitors online extremism and terrorist groups, said the stolen information was released Sunday and Monday according to VICE, which first reported the news.
It's unclear who obtained and published the information, though SITE told Business Insider it appeared to have first surfaced on the 4chan message board, which allows anyone to post comments and share images anonymously, before being republished on various sites including Twitter and on far-right channels on the messaging app Telegram.
Rita Katz, SITE's executive director said that Neo-Nazis and white supremacists capitalized on the lists and published them aggressively across their venues. Using the data, far-right extremists were calling for a harassment campaign while sharing conspiracy theories about the coronavirus pandemic. The distribution of these alleged email credentials were just another part of a months-long initiative across the far right to weaponize the covid-19 pandemic.
Fox News has not been able to independently verify the authenticity of the stolen cyber material.
According to SITE report, the largest number of stolen emails and passwords -- 9,938 -- came from the NIH. The Centers for Disease Control and Prevention had 6,857 stolen IDs, followed by the World Bank at 5,120 and the WHO at 2,732.
In a statement sent to Business Insider, WHO said it ran precautionary tests on active WHO email addresses that were exposed and found that none had been compromised.
Also targeted in the cyber attack was the Wuhan Institute of Virology, a Chinese research complex at the center of the city. The U.S. is investigating whether the pandemic originated from the lab, as opposed to a nearby wet market.
While SITE was unable to verify whether the email addresses and passwords were authentic or not, that was affirmed by an ex-Australian government defensive cyber specialist, Financial Review reported. He spent a few hours early Wednesday morning trying to access the World Health Organisation's business systems from his home in Canberra.
Mr Potter used leaked emails and passwords dumped online by unknown activists to penetrate the WHO and the Wuhan Institute of Virology. It wasn't difficult.
"I was able to get easy access to the WHO systems," Mr Potter said in an interview. "They did not have two-factor authentication."
Mr Potter is ex-army and runs a Canberra cyber defence consultancy, Internet 2.0. He was asked by The Washington Post on Wednesday morning to verify if the leaked emails and passwords, which started appearing online recently, were genuine.
The NIH, CDC, WHO and World Bank did not immediately reply to requests for comment Tuesday evening. The Gates Foundation said in a statement, "We are monitoring the situation in line with our data security practices. We don't currently have an indication of a data breach at the foundation."
Twitter spokeswoman Katie Rosborough said, "We're aware of this account activity and are taking widespread enforcement action under our rules, specifically our policy on private information. We're also taking bulk removal action on the URL that links to the site in question."
Bill Gates target of fake news on COVID-19-related conspiracy theories
Earlier this week, the Washington Post released an analysis titled: "No, Bill Gates did not engineer the COVID-19 pandemic — and other lessons on fake news", asserting the co-founder of giant Microsoft has become the target of fail information relating to the unease novel respiratory diseases.
Conspiracy theories falsely linking Bill Gates to the COVID-19 pandemic were mentioned 1.2 million times on TV and social media from February to April, according to an investigation published April 17 by the New York Times.
These falsehoods — tracked by Zignal Labs, a media analytics company — include YouTube videos (the 10 most popular have racked up almost 5 million views) and more than 16,000 Facebook posts that have accumulated almost 900,000 "likes" and comments.
The theories — which selectively and inaccurately knit together quotes from Gates's speeches and interviews, his connections with people such as Jeffrey Epstein and Bill Clinton, and details from grants and other activities of the Bill & Melinda Gates Foundation — advance wildly false schemes accusing the Microsoft co-founder of having foreknowledge of the pandemic, actually engineering the pandemic, and using the pandemic for profit or to institute population surveillance and control mechanisms.
Lyan Vu