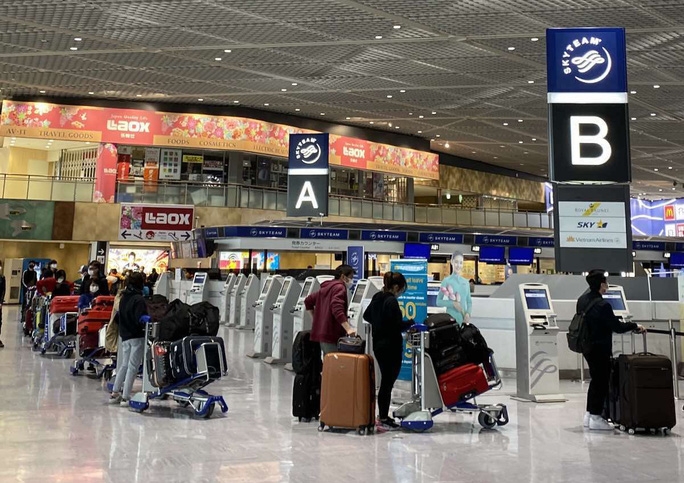 Nearly 300 Vietnamese in Japan return home on a Vietnam Airline flight April 22
As planned, Vietnam Airlines will have 10 flights to repatriate Vietnamese citizens from Japan, the United States, Canada, UAE, France, Russia, Spain and Thailand.
Vietjet has two flights to bring home Vietnamese from Singapore and Indonesia. Bamboo has one flight from the Philippines.
The Vietnam Aviation Civil Administration said that these flights will land at Noi Bai (or Van Don), Tan Son Nhat (or Can Tho) international Airport.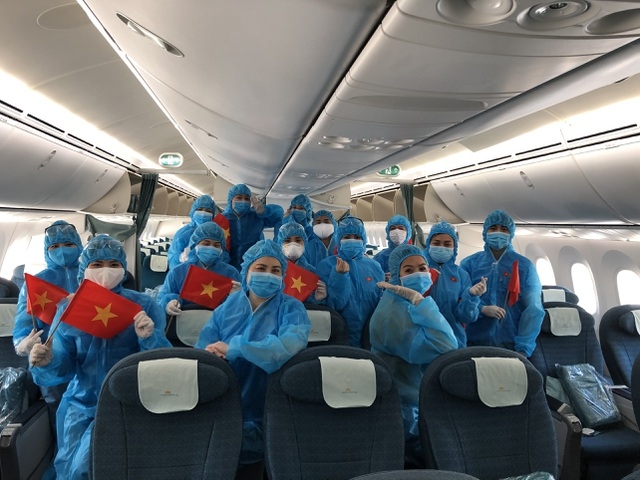 The crew in protective clothing on a flight to repatriate Vietnamese citizens
Earlier, Vietnam had arranged various flights to repatriate overseas citizens. Most recently is the flight to return home nearly 300 Vietnamese in Japan April 22.
During the suspension of commercial routines between Vietnam and foreign countries due to the COVID-19, the Government has allowed the licensing of a number of single fights to bring home stranded overseas Vietnamese.
Under the Prime Minister's directive, priority will be given to the elderly, the sick and people under 18.
All the returnees must be placed in quarantine as soon as they land in the home country to prevent the spread of the coronavirus.
Jennifer Tran