Overseas Vietnamese Students: No Way Home for New Year
Overseas Vietnamese students share their emotions before yet another New Year holiday away from home and how they cope with homesickness during the reunion season of the year.
Many Vietnamese students cannot return for family reunions this year and have no other choice to stay at the host countries due to the on-going threats of COVID-19 pandemic. Some of them waited more than two years for a chance to spend the holiday at home. As the pandemic continues around the world, many overseas Vietnamese are sad to miss another holiday in the homeland.
Another celebration on hold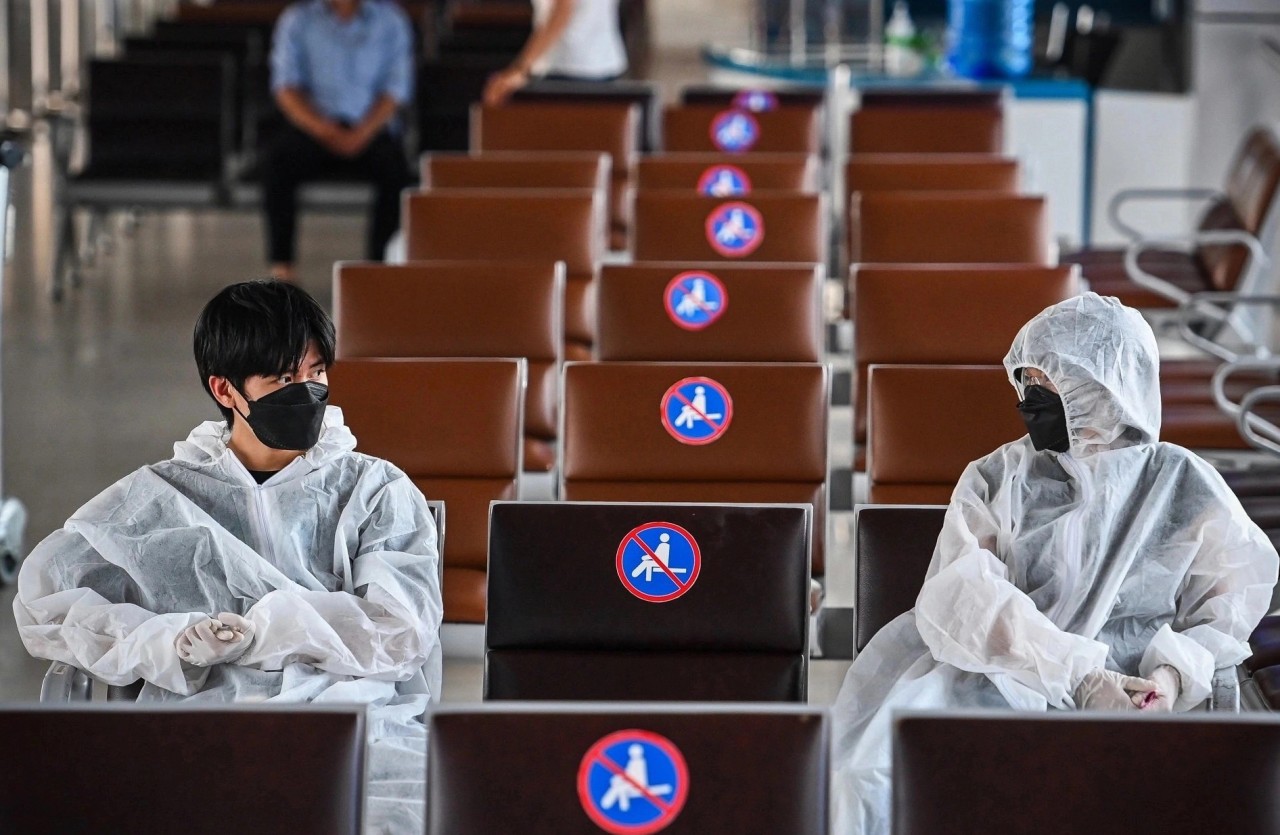 International flights are limited, entry procedures are strict for International students to come home. Photo: Zing News
For Cao Tan, a 21-year-old student in Finland, this New Year's Eve is no different than last year. The young scholar plans to have a video call with his parents and together they share the holiday through the phone screen. Cao Tan's journey back to Vietnam encountered many difficulties because of the complicated situation of the Covid-19 epidemic, plus the emergence of new strains in Europe.
"In the first few years, I chose to stay because I still have school, and I also want to save money. Now that the epidemic broke out and lasted until now, I still cannot return even though I have time. The international flights are limited, entry procedures are strict, not to mention I am also worried about the health of my loved ones." said Tan.
Cao Tan shared that this special time of the year still makes him feel homesick even though he had spent many Tet seasons away from his hometown.
Lucky for Tan, the Vietnamese student association in Finland often organizes year-end parties where they enjoy tradition Tet meals with Chung cake and other signature dishes to create a homely atmosphere.
"Hopefully this is the last year I have to celebrate the new year online. If everything goes well, our whole family will be able to celebrate Lunar New Year together.", confessed Cao Tan.
Another way some students choose to fight the sadness is to continue working or even to work extra shifts to keep them busy.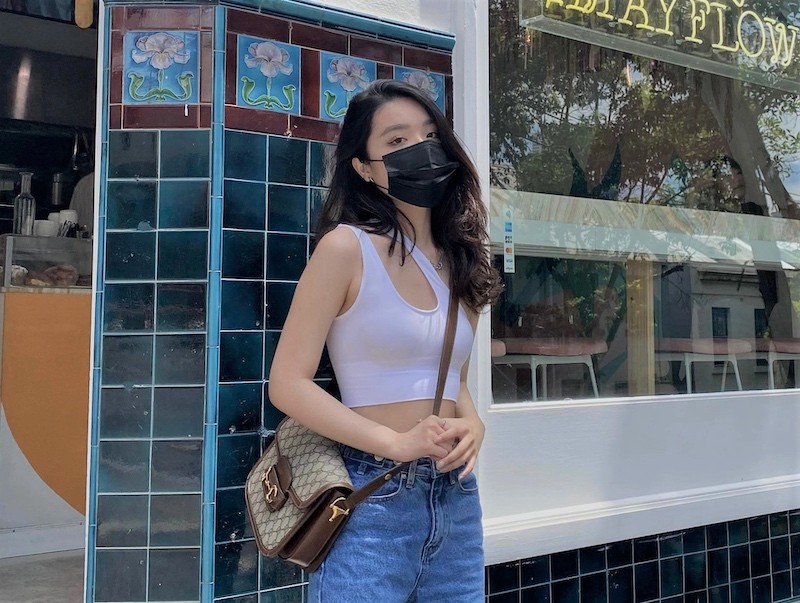 While attending school in Australia, Minh Anh (19 years old) often check for flights to return to Vietnam to visit her parents. Photo: Zing News
In countries like Australia where many areas are in strict lockdowns, and international students are to work and study while adapting to the new normal along with the locals. While attending school in Australia, Minh Anh (19 years old) often check for flights to return to Vietnam to visit her parents.
As the only child in the family, Minh Anh always looks forward to a family reunion on New Year Eve's after a long time studying abroad.
"When my parents heard that I could not come back, they were also very sad. But the epidemic is so stressful, I think safety is everyone's priority. This time of the year, I cannot help thinking about all the fun in Ho Chi Minh city, the memories came flooding back and it makes me miss home even more", said Minh Anh.
For Ta Uyen Linh (21 years old), an international student in Taiwan, this is her second New Year away from home. "To be honest, I was quite afraid of Tet before, but now I crave the holiday atmosphere at home," said the young student.
Although Taiwan and Vietnam have eased entry regulations, students like Uyen Linh have to stay at the host country since they cannot afford the expensive airfares.
They also have to worry about visa issue, which can be troublesome due to the many uncertainties amid the pandemic.
A lot of students consider return to Vietnam but there is a high chance they would be stuck in Vietnam after the holiday is over.
By then, they will have no choice but to continue their studies online. Hence, families of international students also want them to stay put at their host countries to avoid the hassle.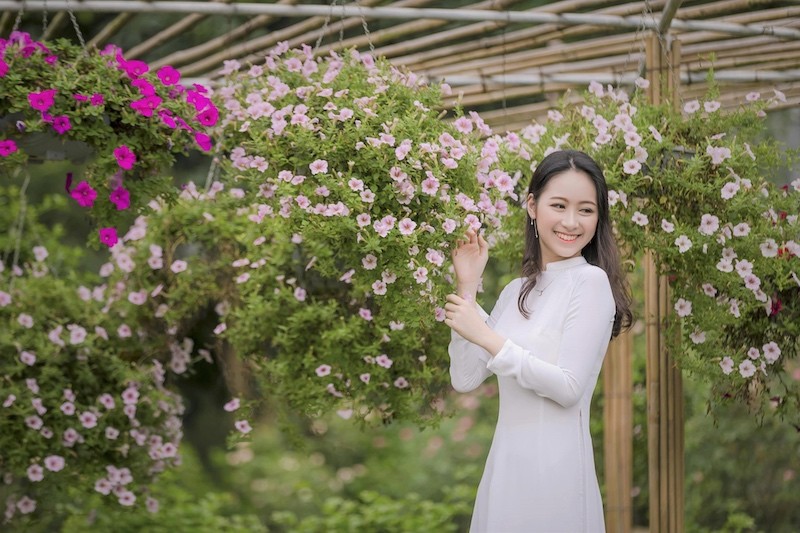 Ngoc Mai (20 years old) decided to stay for two years in a row for New Year Eve's in Australia. Photo: Zing News
Ngoc Mai (20 years old) who also studies in Australia decided to stay for two years in a row. She explained "The first time I couldn't fly back because there was no flight. The second time, although commercial flights between the two sides reopened, my parents were afraid that I would be stuck in Vietnam to study online, so they also advised waiting for things to be more stable before returning."
Celebrate Tet away from home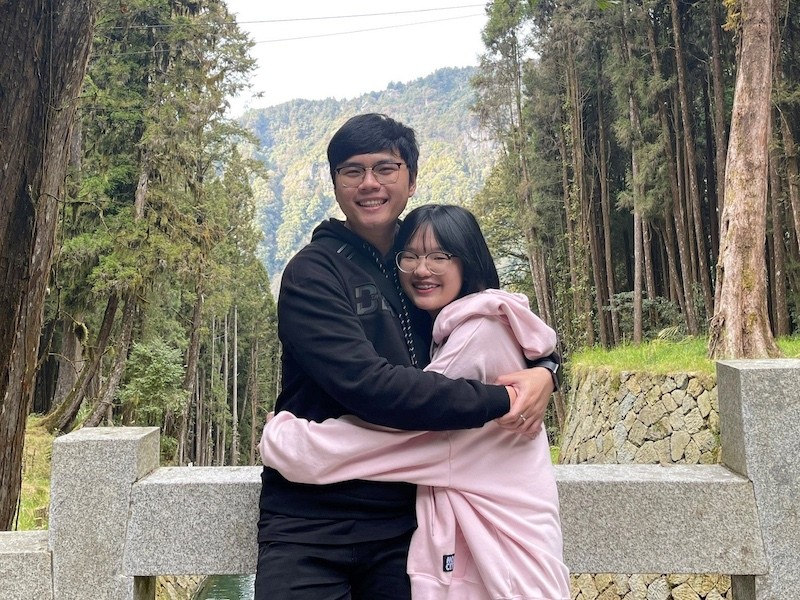 Uyen Linh found ways to include her family and friends in this year's Tet celebration in Taiwan. Photo: Zing News
Overseas Vietnamese students plans out many activities to celebrate the holiday together while waiting for a chance to return to their hometowns.
To make remind them of the comforts of home, Minh Anh and friends organized many activities on New Year's Eve and the beginning of the new year, such as decorating and cooking to relieve loneliness. She called her mother daily, so they can encourage each other. She feels more optimistic to spend another Tet away from home than she did the last time.
"Fortunately, I live near the Chinese community so there is still celebration spirit around me. I also bought Chung cake to celebrate Tet in Australia just like I would back home. I think about those who have not been able to celebrate Tet since 2019, I feel that I am still much luckier." said Minh Anh.
As for Ngoc Mai, she used to care very little about decorating her house for Tet since she lives alone. This year, Mai plans to invite her friends to have a party on New Year's Eve, they will cook traditional Tet dishes, and watch the Tao Quan show and firework displays.
Uyen Linh found ways to include her family and friends in this year's Tet celebration in Taiwan. "I plans to participate in a pack of Tet cake, hold a year-end party with the Vietnamese student association and video call my family so we can count down to 2022 together." explained Uyen Linh.