Party Chief declares National Party Congress a great success
The 13th National Congress of the Communist Party of Vietnam can be considered a great success, Party General Secretary and State President Nguyen Phu Trong announced during the closing ceremony of the event held on February 1 in Hanoi.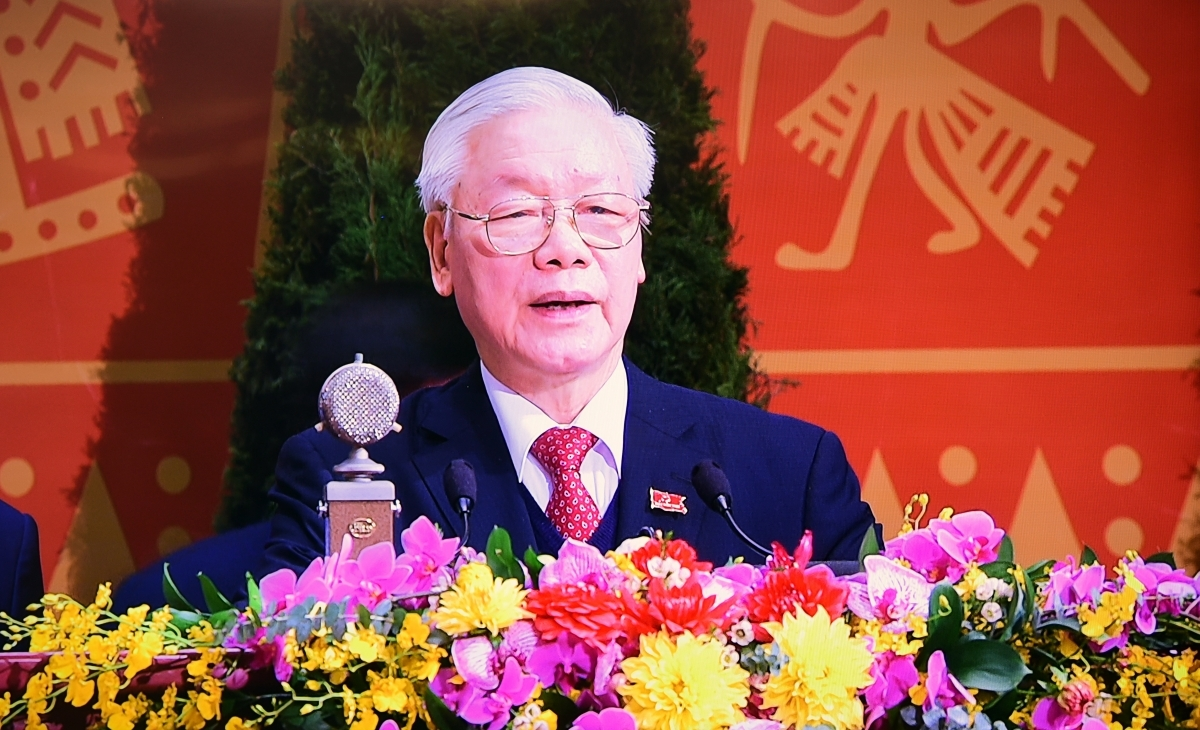 Party General Secretary and State President Nguyen Phu Trong delivers a speech at the closing ceremony of the 13th National Party Congress in Hanoi on February 1.
Delivering the closing address, General Secretary Trong stated that success moving forward will strongly encourage the entire Party, army, and people to continue to overcome all difficulties and challenges, and take advantage of opportunities in order to rapidly turn Vietnam into a developed, high-income, and socialist-oriented nation.
The congress adopted a number of important documents, including a report on national socio-economic development orientations for 2021-2025, a report on guidelines for the 2020 - 2030 national socio-economic development strategy, and a report on the Party building work.
Most notably, a new 200-member Party Central Committee was elected, representing more than 5 million Party members nationwide. All the new members are competently qualified to take on the responsibility entrusted by both the Party and people.
The congress discussed and approved important decisions aimed at comprehensively carrying out national socio-economic development and national defence tasks in the new stage of development.
The congress affirmed that the Communist Party of Vietnam will continue to persist with and constantly and creatively apply a Marxist-Leninist ideology and Ho Chi Minh's Thought in line with specific stages in Vietnamese development. It will therefore continue to embark on a policy of national independence and socialism, as well as carrying on the Doi Moi (Renewal) process for the ultimate goal of building a strong country, a democratic, equitable, and civilised society.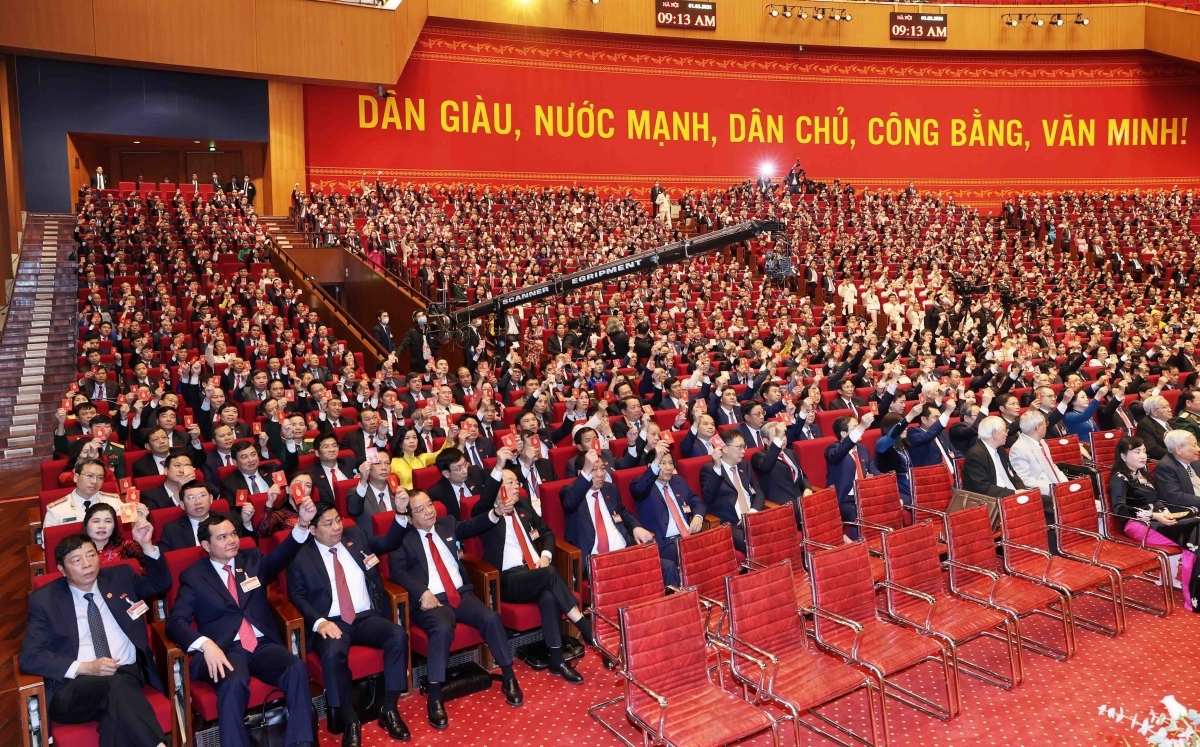 Nearly 1,600 delegates to the congress have approved key documents at the closing ceremony.
The congress underlined the need to strengthen the Party's building and rectification drive whilst enhancing the leadership capacity to outline and implement policies in accordance with Vietnamese and global development trends in a new era.
General Secretary Trong requested that all Party organisations disseminate the results of the event, and formulate and implement plans of actions to rapidly translate the Congress's resolution into a reality.
According to documents adopted at the congress, Vietnam aims to achieve an annual average GDP growth rate of 6.5% to 7% over the 2021 to 2025 period, and become a developed country with a high income by 2045.
The duration of the 13th National Party Congress was cut short by one day, from its previously planned length of nine days to eight.
The 200-member Party Central Committee held its first conference and re-elected Nguyen Phu Trong as the General Secretary of the Communist Party of Vietnam for another term.
VOV