Party leader talks US-Vietnam relations at CSIS
Party General Secretary Nguyen Phu Trong delivered a speech titled "US-Vietnam relations in a changing world" at the Washington D.C.-based Centre for Strategic and International Studies (CSIS) on July 8 (local time).
Party General Secretary Nguyen Phu Trong delivered a speech titled "US-Vietnam relations in a changing world" at the Washington D.C.-based Centre for Strategic and International Studies (CSIS) on July 8 (local time).
In his speech, the leader underlined Vietnam's consistent aspirations for friendship and sound cooperation with the US, noting that bilateral relations have developed vigorously over the last 20 years with a number of milestones such as the establishment of diplomatic ties in 1995, the signing of a bilateral trade agreement in 2000 and the inauguration of the comprehensive partnership in 2013.
The nations have attained positive and substantive progress in cooperation on the basis of respecting international law, including respect for each other's independence, sovereignty, territorial integrity and political regimes, thus contributing practically to peace, stability, cooperation and development in the Asia-Pacific region and the world.
Such outcomes are the result of efforts by both countries' leaders and peoples in the spirit of putting the past behind, overcoming differences, promoting similarities and looking towards the future, he said.
Vietnam Party General Secretary Nguyen Phu Trong is pictured during his five-day historic visit to Washington D.C. Photo: VNA.
The General Secretary stressed his country's foreign policy of independence, self-reliance, peace, cooperation, development, multilateralisation, persification, and proactive international integration. Vietnam has set up diplomatic relations with more than 180 countries and established comprehensive and strategic partnerships with important partners.
He said the two sides should make incessant efforts to intensify their comprehensive partnership and form a foundation to elevate their relationship to a new level in the future.
Much remains for Vietnam and the US to move their relations forwards, including enhancing mutual understanding and building political trust between their leaders, politicians and peoples, he noted.
The Party chief described economic-trade-investment collaboration as a driving force for their bilateral ties that needs to be strengthened, highlighting affiliation potential in science-technology, education-training, healthcare and the environment as strengths of the US and related to Vietnam's sustainable development.
Meanwhile, defence-security cooperation is a factor that could increase mutual trust and the value of their strategic linkages, he said, pointing to humanitarian collaboration and people-to-people exchanges as possible focus points.
General Secretary Nguyen Phu Trong emphasised in his speech that Vietnam attaches the utmost importance to human rights issues, and is working to build a better society for all. He also expressed his country's willingness to coordinate with the US in globally matters of shared concern, including anti-terrorism, cyber security, epidemics and climate change impact prevention.
Historical experience and outcomes of the 20-year relationship show that friendship and cooperation benefit both sides and are in line with the interests of their peoples as well as of the region and the world, he said.
He continued to say that differences between the two countries are an objective and inevitable fact amidst a persified world where each nation has the right to select their own way of development, yet differences cannot be an obstacle to the expansion of their friendship and cooperation.
After the speech, the Party leader candidly exchanged opinions with US researchers, experts and diplomats.
He said though investment-trade relations have grown over the past years, they have not met expectations. He hoped for stronger cooperation in the field through endeavours by the two nations and the signing of the Trans-Pacific Partnership agreement.
The leader noted Vietnam and the US inked a defence-security cooperation agreement in 2011 and asked for the continued realisation of agreed contents.
General Secretary Nguyen Phu Trong also said Vietnam is highly interested in human rights issues and considers it a strategic and fundamental goal to ensure the legitimate rights and interests of its citizens and the entire community.
People arrested for violating laws were handled in line with legal regulations, completely independent of faith or religious reasons, he noted./.
VNF/VNA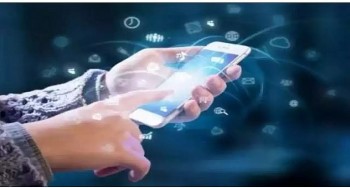 World
The Indian government has blocked as many as 232 apps operated by foreign entities, many of them Chinese, for being involved in betting, gambling and unauthorised loan services.