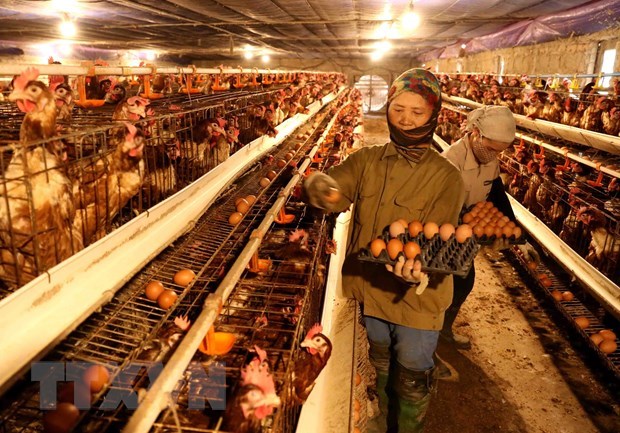 Illustrative image (Photo: VNA)


According to the Chinese Ministry of Agriculture and Rural Affairs, A/H5N1 virus was found in poultry in Hunan province in early 2020, which is also present in Vietnam.

Ministries, agencies and People's Committees of the centrally-run cities and provinces, inpiduals and organisations were urged to continue seriously following directives by the Party Central Committee's Secretariat, the Government and the PM on combating the nCoV, and at the same time take measures in accordance with the PM's Decision No.172/QD-TTg dated February 13, 2019, on the prevention and control of avian flu for the 2019-2025 period.

The Ministry of Agriculture and Rural Development (MARD) was asked to actively work with international organisations and countries in the effort, and promptly discover hotbeds so as to contain the outbreak.

The Ministry of Industry and Trade must enhance market management, prevent poultry smuggling, and strictly punish trade of poultry and its products of unclear origin, especially in wholesale markets.

Meanwhile, the Ministry of Health was assigned to ensure the sufficient supply of necessary medicines and chemicals for treatment, and raise public awareness of measures to prevent the transmission of the virus to humans.

For its part, the Finance Ministry must ensure enough funding for the effort as proposed by the health ministry, the MARD and People's Committees of cities and provinces.

Provinces with international border gates and borderlines must seriously conduct animal quarantine there.

The agriculture sector must improve the capacity of animal health management agencies in line with the Law on Veterinary Medicine./.
VNA