Prime Minister of United Kingdoms Boris Johnson: Biography, Early Life & Career
Boris Johnson is a British politician. He became the prime minister of the United Kingdom in July 2019. He served as the mayor of London from 2008 to 2016.
Boris Johnson became Prime Minister on 24 July 2019. He was previously Foreign Secretary from 13 July 2016 to 9 July 2018. He was elected Conservative MP for Uxbridge and South Ruislip in May 2015. Previously he was the MP for Henley from June 2001 to June 2008.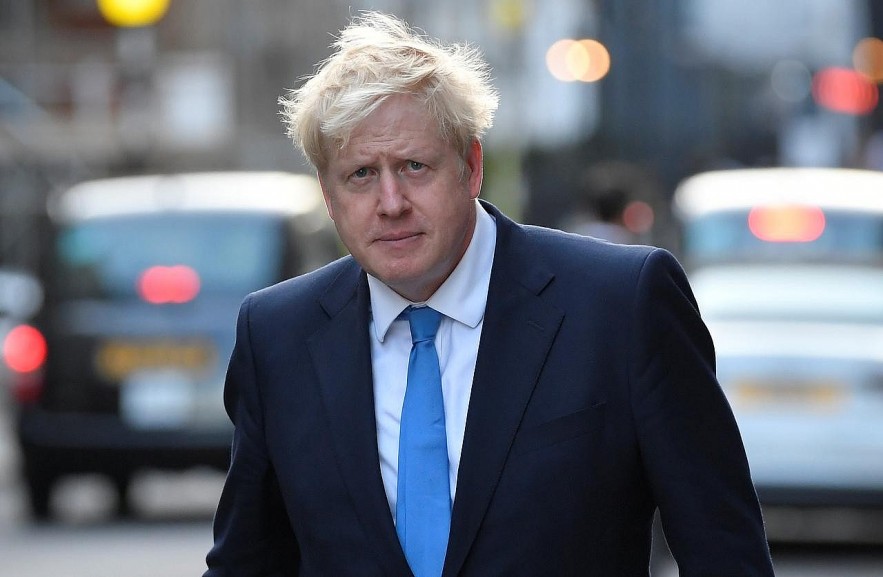 Photo: VOV
Boris Johnson's Education and Early life
Boris Johnson was born Alexander Boris de Pfeffel Johnson on 19 June 1964, in New York City, USA, to Stanley Johnson and Charlotte Johnson Wahl, as the eldest of four children. At birth, Boris was granted both American and British citizenship. His birth name is Alexander Boris de Pfeffel Johnson. Boris Johnson's father, Stanley Johnson is an environmentalist, writer, former politician. His mother, Charlotte Johnson Wahl is a painter. His parents valued high achievers and the young boy was raised to be competitive from a young age.
The family moved to the UK when he was a child. Boris was sent to 'Ashdown House,' a preparatory boarding school in East Sussex, where he proved to be a good student. He excelled at Ancient Greek and Latin and developed a love for rugby.
Johnson went to Oxford in 1983 having, despite his teachers' misgivings, won a scholarship to study classics at Balliol. It seemed that all the glittering prizes would fall into his lap, including membership of the Bullingdon Club, an upper-class drinking society renowned for its casual vandalism of other people's rooms, property, and feelings. One trophy that eluded him at his first attempt was the presidency of the Oxford Union. He barely bothered to canvass beyond public school alumni and was defeated by a slick Liberal grammar schoolboy. Failure struck Johnson almost as bereavement, but he learned from it. Boris Mark II rinsed out the shades of Tory blue to appear more politically androgynous and he disguised his sense of entitlement with lashings of humor. He also recruited a band of starstruck helpers to do the hard graft for him and this time he won. It was now that he discovered that success with women was one of the perks of power. Boris the chameleon politician – and Boris the seducer – had been born, according to Guardian.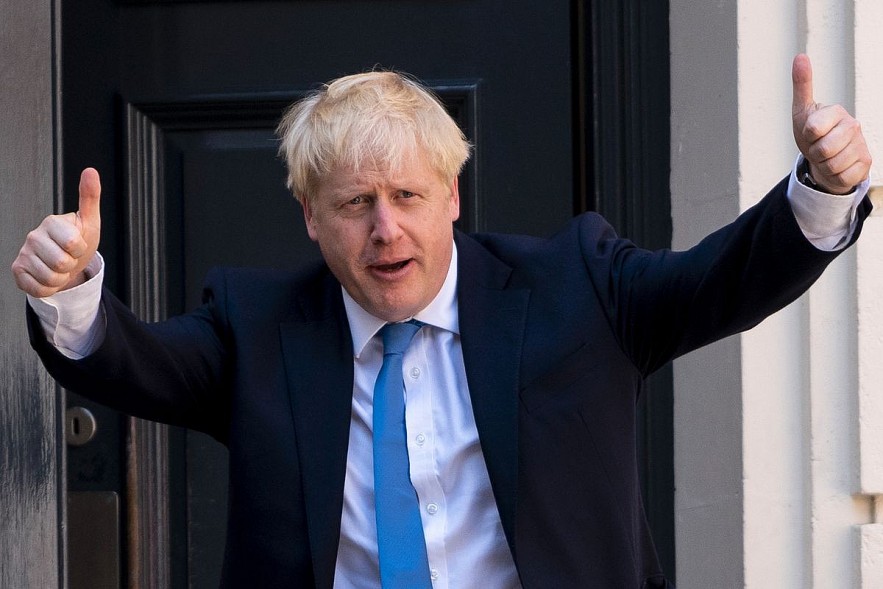 Photo: Getty
Career timeline of Boris Johnson
1987 - Becomes a trainee reporter for The Times.
1988 - Fired from The Times for making up a quote.
1989 - Appointed Brussels correspondent for the Daily Telegraph.
1999 - 2005 - Editor for the weekly magazine The Spectator.
2001 - Johnson is elected a member of the House of Commons in Parliament, winning the seat in Henley for the Conservative Party.
2003 - 2004 - Vice-chairman of the Conservative Party.
2004 - Serves as shadow minister for the arts. Fired over allegations of an affair with journalist Petronella Wyatt.
December 2005 - July 2007 - Serves as the shadow minister for higher education.
May 2008 - Johnson is elected mayor of London. He is reelected in 2012.
August 2012 - Johnson gets stuck on a zip-line during a Summer Olympics event in London's Victoria Park.
May 2015 - Reelected to Parliament, representing a seat for Uxbridge and South Ruislip.
July 13, 2016 - Johnson is appointed foreign secretary by Prime Minister Theresa May, and serves for two years.
February 21, 2016 - Johnson announces he supports the Brexit campaign.
July 9, 2018 - Johnson resigns as foreign secretary due to his disagreement with May's approach to Brexit.
September 2018 - Johnson and Marina Wheeler announce their separation and pending divorce.
July 23, 2019 - Johnson is elected leader of the United Kingdom's Conservative party, and will take over for May as prime minister, pending approval of the Queen, according to CNN.
May 6, 2021 - In the British elections, Johnson's conservative party holds onto mayoralties in key battleground areas and increases its share of local councils.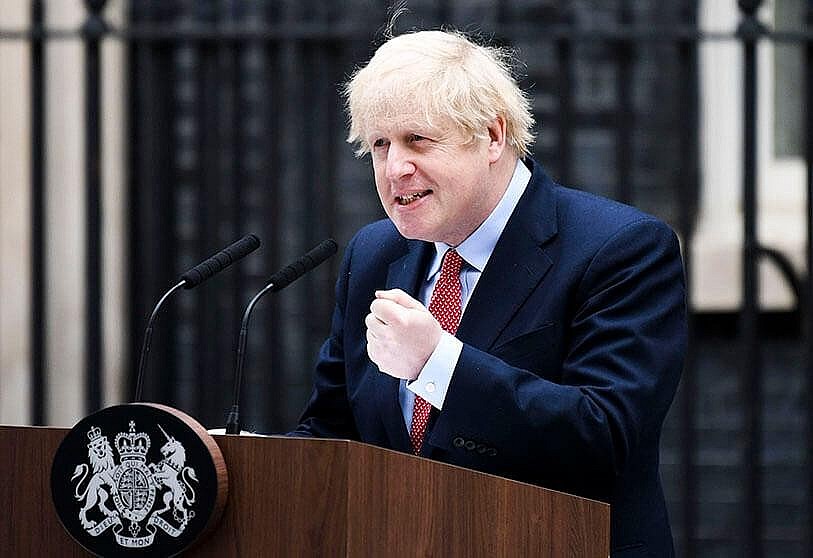 Photo: Atalayar
Boris Johnson's quick facts
Birthdate: June 19, 1964
Birthplace: New York, New York
Birth name: Alexander Boris de Pfeffel Johnson
Father: Stanley Johnson, environmentalist, writer, former politician
Mother: Charlotte Johnson Wahl, painter
Marriages: Carrie Symonds (2021-present); Marina Wheeler (1993-2020, divorced); Allegra Mostyn-Owen (1987-1993, divorced)
Children: with Marina Wheeler: Lara, Milo, Cassia, and Theodore; with Helen Macintyre: Stephanie; with Carrie Symonds: Wilfred
Education: Balliol College, University of Oxford, B.A., 1987
Religion: Baptized as a Catholic, confirmed as an Anglican while a teenager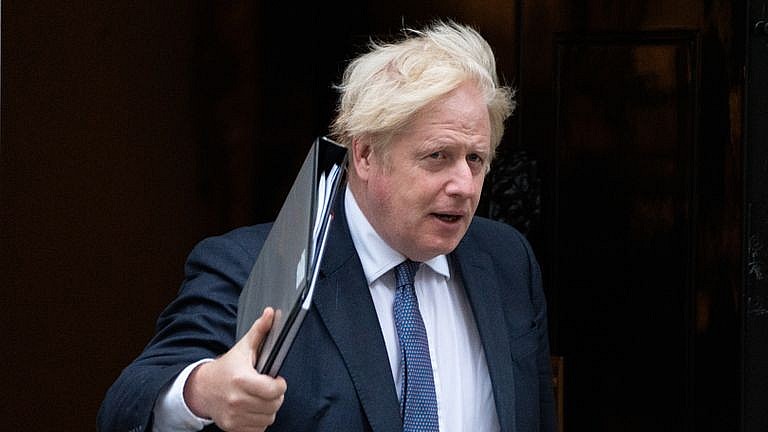 Photo: Sky News
The duties and powers of UK's Prime Minister
The Prime Minister is the leader of Her Majesty's Government and is ultimately responsible for the policy and decisions of the government, according to UK Government.
As the leader of the UK government the Prime Minister also:
- oversees the operation of the Civil Service and government agencies
- chooses members of the government
- is the principal government figure in the House of Commons
As Minister for the Union, the Prime Minister works to ensure that all of the government is acting on behalf of the entire United Kingdom: England, Northern Ireland, Scotland, and Wales.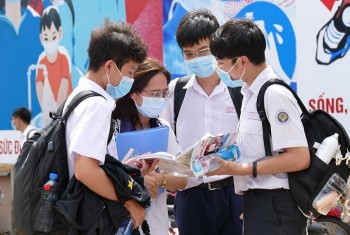 National
About 75 million vaccine doses have been administered nationwide, with nearly 22 million people getting their second shot.