Public investment serves as a key factor for GDP growth
In the first two months of 2020, public investment disbursement has been much accelerated compared to a year ago. Amid the complex development of COVID-19 disease in Vietnam, public investment is regarded as a key factor for national economic growth. 
Increased disbursement
According to Deputy Minister of Planning and Investment Tran Quoc Phuong, public capital has two aspects that contribute to GDP growth. Firstly, public capital is part of the investment value. Although it only contributes a quarter to total social investment, its role is reflected in the second aspect that is used to build essential infrastructure serving the economy. When these infrastructure projects are completed, they will have a strong spillover effect on economic development, business activities, and services.
Therefore, one of the government's current basic measures to stimulate the economy is to accelerate public investment. In the first two months of the year, almost VND34.75 trillion of public investment capital was disbursed, equivalent to 7.38 percent of the yearly plan and nearly doubling the value and progress in the same period last year. These included more than VND33.625 trillion of domestic capital and over VND1.124 trillion of foreign capital. In particular, ministries and central agencies disbursed over VND5.892 trillion, equivalent to 5.46 percent of the set target, while localities disbursed more than VND28.857 trillion, equal to 7.96 percent of the yearly plan.
Ministry of Finance representatives attributed the improved progress partly to their early capital allocation plans and the revised Law on Public Investment, taking effect at the beginning of 2020, which empowers ministries, central agencies and localities to verify capital sources and capital balancing ability. Although the capital disbursement progress fared much better than in the same period of 2019, it remained lower than expected.
Accelerating progress
Due to the spread of Covid-19, the government has identified public investment as a fulcrum for economic growth. Following Instruction 11/CT-TTg on urgent tasks and solutions to remove obstacles for trade and production activities, ensuring social security in response to Covid- 19, Prime Minister Nguyen Xuan Phuc asked ministries, central agencies and localities to complete the allocation of investment plans using the state budget capital in 2020, speed up the implementation and disbursement of public investment capital and ODA capital and strongly promote private investment to create an impetus for socioeconomic development.
PM Phuc assigned the Ministry of Planning and Investment to assume the prime responsibility for and coordinate with the Ministry of Finance to organize a national online conference on speeding up public investment disbursement.
He also asked the Ministry of Transport to focus on removing obstacles and speeding up investment and disbursement of key transport projects and works, especially the eastern section of the North-South Expressway, the Long Thanh International Airport, and the expanded Tan Son Nhat and Noi Bai airports.
According to experts, to accelerate public investment disbursement, there should be a real change in the attitude and working style of ministries and agencies. In particular, they need to seek effective solutions to remove bottlenecks in the investment process.
Nguyen Dinh Cung, former director of the Central Institute for Economic Management under the Ministry of Planning and Investment, said public investment disbursement needs to be implemented more drastically and consistently.
The issue of the revised Law on Public Investment and Governmental Resolution 94/NQ-CP on key tasks and solutions to accelerate the allocation and disbursement of the public investment plan in 2019 has created a foundation to increase the efficiency of public investment disbursement. This year's public investment disbursement rate is expected to exceed last year's figure of 80 percent.
Positive forecast on Vietnam's GDP growth

According to Bloomberg, economists are upgrading their growth projections for Vietnam after the release of latest data on the economy's 7%-growth in the third quarter.
GDP growth rate highest in 11 years

Prime Minister Nguyễn Xuân Phúc chaired the Government's regular meeting on Thursday (Dec 27), during which he shared that Việt Nam's GDP growth rate rose ...
Vietnam Economics News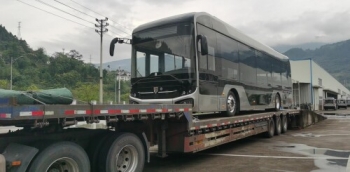 Economy
Ev Dynamics (Holdings) Limited is a pioneer and a prominent player in China's new energy commercial vehicles market, as well as a whole-vehicle manufacturer of specialty passenger vehicles and new energy passenger vehicles.