Quang Tri: 300 explosive devices safely destroyed by PeaceTrees' team
Nearly 300 explosive devices were defused by Explosive Ordnance Disposal (EOD) teams under PeaceTrees Vietnam in Xy commune, Huong Hoa mountainous district, the central province of Quang Tri on September 25.
Explosive devices found at the cassava field in Xy commune. Photo: baoquangtri.vn
Right after receiving information from local residents, PeaceTrees' EOD team, in collaboration with the provincial border guard's Thanh border station and the communal People's Committee, conducted inspections at the cassava field.
The team found 75 Blu-24 bomblets and 220 warheads of various kinds. As most of the bomblets remained intact, posing a high risk of explosion, they were defused at the site. Meanwhile, the authorities safely moved the warheads to a warehouse for explosive materials.
A survey in 2017 by the Ministry of National Defence showed that nearly 82 percent of the area of Quang Tri, a fierce battlefield during the war, was contaminated with unexploded ordnances (UXOs). Nearly 8,540 local residents have been killed or injured by UXOs since 1975.
In Huong Hoa – a heavily UXO-polluted district, more than 1,150 people have been killed or injured in UXO accidents since 1975 – when the war ended.
In 1995, PeaceTrees Vietnam was the first international non-governmental organisation coming to the province to help address post-war consequences through UXO clearance, and support for UXO victims.
In August 2019, PeaceTrees' EOD teams cleared 345,221 sq. meters of land, finding and destroying 653 explosive remnants of war that will no longer have potential for harm. In addition, PeaceTrees provided 184 mine risk education sessions for 1,639 people living in Quang Tri./.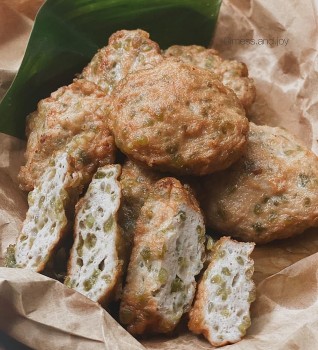 Viet's Home
Autumn is not only considered the most beautiful season of the year, but also famous for delicious snacks, symbolizing the exquisite Hanoian cuisine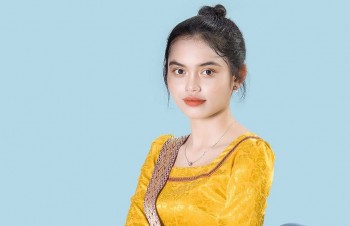 Viet's Home
Dang Vuong Huyen Tran, a Cham girl, received attention after her registration information was published on the contest's official fanpage.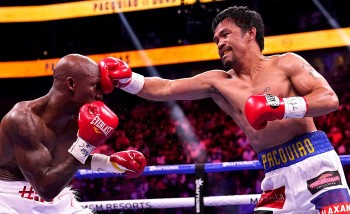 World
Manny Pacquiao, famous Filippino boxing champion, is preparing for his fight to become the new President of Philippines after his party's nomination to be their presidential candidate at a political convention in Quezon City on September 19. Read on to know more about who he is.