Rate of flight delay, cancellation at 12.1 percent in August
The number of delayed and cancelled flights of the four domestic carriers - Vietnam Airlines, Vietjet Air, Jetstar Pacific and Vasco - was 2,788, accounting for 12.1 percent of their total flights in August, according to the Civil Aviation Administration of Vietnam (CAAV).
Tan Son Nhat International Airport (Illustrative photo: DT News)

Low-cost airline Vietjet had the highest rate of cancelled and delayed flights at 14.5 percent, with 1,099 out of the total 7,592 flights it operated during the month.

The rate for the national flag carrier, Vietnam Airlines, was 11.7 percent with 1,389 out of a total of 11,823.

Jetstar Pacfic reported 275 cancelled and delayed flights out of its total 2,507, or 11 percent, while VASCO's rate of delay and cancellation flights was 2.3 percent, with 25 out of its total 1,072 flights in the month.

According to CAAV, late return of planes was the main cause of the delays and cancellations, causing 70 percent of the cases.
Faults on the side of the airlines themselves were to be blamed for 25.4 percent of the flights that were not on time.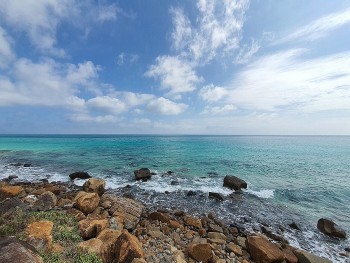 Viet's Home
Con Dao, a historical and famous island situating in the southern province of Ba Ria - Vung Tau, has been named among the top 16 best island vacations in the world, as compiled by tourism magazine Condé Nast Traveler (CNTraveler) of the United States.