Red Bull and VMLY&R recycle cans to light up playgrounds in Vietnam
As part of its 'Charge ahead into your dream' campaign, Red Bull created a billboard that doubled up as floodlight to help young athletes in Saigon's suburbs to continue playing after sundown.
In a campaign conceived by VMLY&R, 2,475 Red Bull cans were recycled to form a renewable source of energy.
Work began in 2018, after identifying "access to reliable, sustainable and modern energy" as a challenge. The billboard provides an additional 75 minutes of light and has been stationed at basketball courts, football fields and recreational parks.
According to a press note from VMLY&R, it has provided 216.25 hours of renewable light since it first began.
Speaking about the campaign VMLY&R Indochina chief creative officer Beer Poonnotok said: "Our work with Red Bull has always focused on moving beyond advertising and solving deep-seated, everyday problems.
"This campaign reflects who we are as an agency, and the passion our employees and clients share in being the voice of consumers. We've seen the positive social and environment impact of this campaign and are committed to inspiring the next generation of youths to work and fight for their dreams."
VNF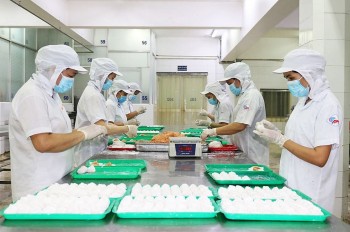 Focus
The fourth wave to hit Vietnam in late April has until now seen over 2 million Covid-19 cases recorded, whilst more than 1.72 million have since recovered from the virus.