Regional Response to Quad's Maritime Domain Awareness Initiative
Will the region embrace the Indo-Pacific Maritime Awareness Domain Initiative (IPMDA) which aims at sharing information between Quad and partners throughout the region?
A joint statement by four leaders of Quad at the Summit in May mentioned a series of cooperation initiatives, including the Indo-Pacific Maritime Awareness Domain Initiative (IPMDA), towards sharing information between Quad and partners throughout the region. Will the region embrace this initiative?
"Hidden" goals?
Quad affirmed that IPMDA aims to share information on the field (at sea) in India - Thailand through open information sources and new technologies, to respond to humanitarian and natural disasters. These two goals are of ​​non-traditional maritime security and are considered to be quite in line with the current non-military agenda of the Quad.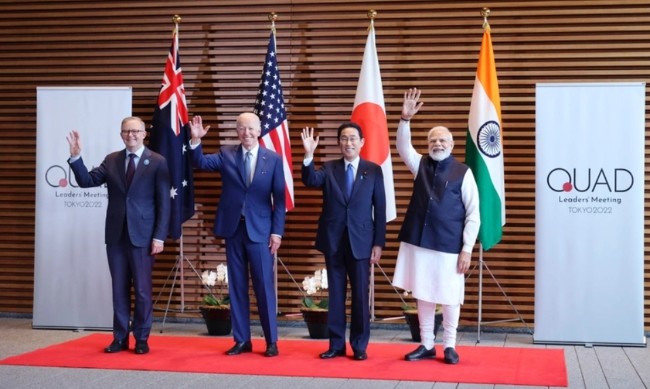 QUAD leaders at the group summit on May 24. (Photo: Reuters)
IPMDA can also be viewed as an intelligence initiative aimed at China's "gray zone" operations, since the 2022 Statement of Quad Summit has mentioned the challenge from "maritime ​​militia" for the first time. It seems that in 2021, China has increased the presence of scientific survey ships and maritime militia ships in the South China Sea. The most typical case is when hundreds of Chinese fishing boats, which were believed to be militia ships, gathered at the Whitson Reef. Through IPMDA, Quad can provide early and remote information about these developments to regional partners.
However, this can make regional countries hesitate about IPMDA. China is likely to react negatively, given the fact that it now considers the Quad an "anti-China" group, a "NATO of Asia" military alliance. Meanwhile, many countries in the region want to pursue a policy of strategic balance between major powers while maintaining close economic ties with China.
Many unclear factors
Quad confirmed that IPMDA will be promoted through fusion centers in the region. Currently, the US has four such centers in India, Singapore, Solomon, and Vanuatu. Understandably, IPMDA will connect other partners to the information sharing system of these four centers.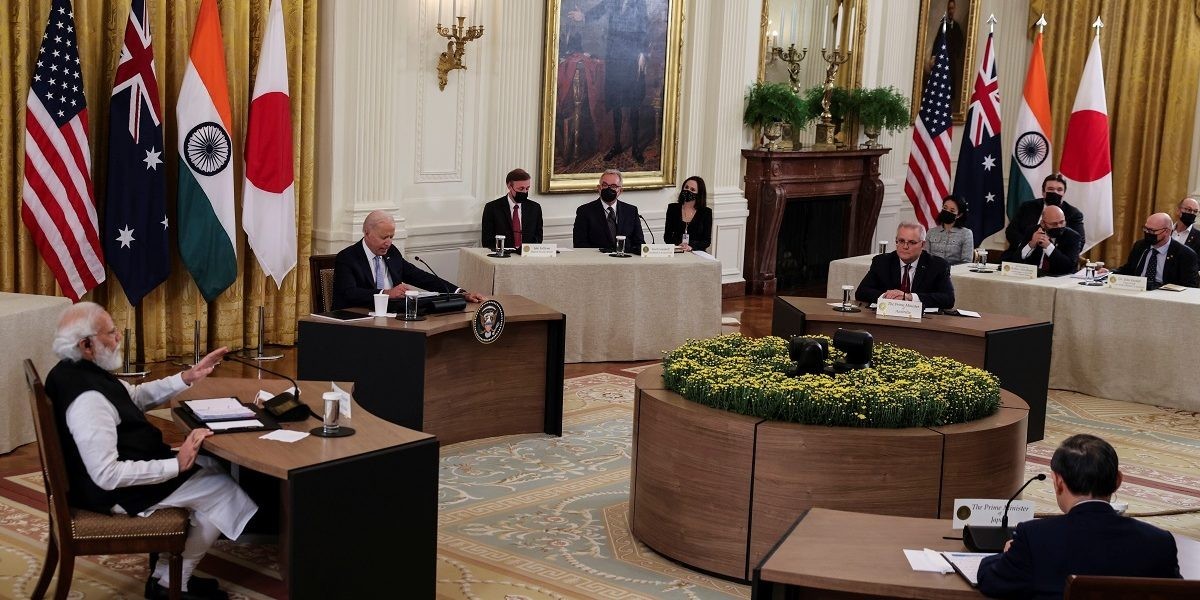 QUAD's meeting in Washington DC, USA on September 25. (Photo: Reuters)
However, the Quad has not provided specific information on the cooperation mechanism of IPMDA. Whether participating countries must share information or can only receive information, similar to the cooperation programs of the information center in Singapore? If you have to share your information, how will this operation be conducted, through a civilian or military channel, through a separate application or a system?
Currently, many actors are promoting maritime domain awareness initiatives (MDA) in the Indo-Thai region. India is promoting the Indo-Thai Oceans Initiative with its own MDA pillar and has invited the participation of all ASEAN members. The EU is pushing for its second phase of the Critical Maritime Route Indian Ocean (CRIMARIO), which includes the promotion of satellite field-monitoring software called IORIS. Japan has also promoted the Shangri-La Dialogue Initiative, focusing on MDA…
So what makes IPMDA stand out from similar initiatives? Without the highlight, would IPMDA be integrated with similar initiatives by Indian and EU partners? Without clarifying that, it is difficult for Quad to attract a large number of participating actors in the region.
However, this is only the beginning stage. Soon, Quad may provide more details on mechanisms, strategic-technical values, or member requirements when officially inviting regional partners.