Requiem for heroic martyrs held in Thailand
( VNF )
A requiem for heroic martyrs who sacrificed their lives for the protection of national sovereignty was solemnly held in Pho Phuoc pagoda in Thailand's capital of Bangkok on May 3rd, most specifically for those in the Truong Sa and Hoang Sa archipelagoes.
Veneral Thich Nhuan An said that the requiem was organized to meet the desire of the overseas Vietnamese in Thailand in gratitude to the elders who had contributed their bodies and bloods to protect the territorial integrity of Vietnam.
In addition, the requiem also expressed willingness of overseas Vietnamese to follow the tradition of protecting the homeland, the sea and islands of the elders./.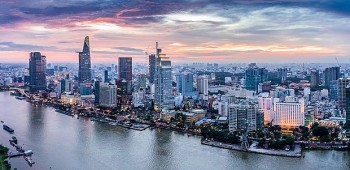 Economy
Japanese investors have been interested in the property market in Vietnam.