RMIT Vietnam hosting Informing Science and IT Education conference
Conference held from August 2 to 5 at RMIT Vietnam.
Conference held from August 2 to 5 at RMIT Vietnam.
Photo: Rmit Vietnam
Associate Professor Mathews Nkhoma, Head of School of Business & Management at RMIT Vietnam, said that RMIT Vietnam has secured the InSITE - Informing Science & IT Education - conference at a crucial juncture in the development and uptake of digital technologies and information sciences in the region.
"RMIT Vietnam and Information Science Institute (ISI (link is external)), a global community of academics shaping the future of informing science founded in 1998, have co-organised the event," Associate Professor Nkhoma said.
"Informing science is a transdisciplinary that was established to promote the study of informing processes in solving the challenges in communicating information to customers from persified areas," said Dr Eli Cohen, founder of ISI who is widely published in informing science."
Associate Professor Nkhoma emphasised that the conference aimed to bridge the gaps between disciplines by bringing together colleagues from various fields to share research on issues in using information technology (IT) to inform clients.
"These fields include education, history, journalism and forensics, communication, community and society, computer science, data management, distance education, e-commerce, e-learning, information and library science, as well as business," Associate Professor Nkhoma said.
"This sharing and collaboration enables us all to learn from each other and to appreciate our various disciplines and research heritages.
"The IT Education aspect of the conference aims to help colleagues better understand the 'moving target' of how best to educate students to use information technology.
"It also aims to create the professional and social ties among colleagues from different disciplines and different universities, leading to future collaboration."
Before the main conference, on 2 August, there is a series of workshops organised by the University's Centre of Digital Excellence.
On 3 August, Professor Gregor Kennedy, Pro Vice-Chancellor (Teaching and Learning) and the Director of the Centre for Studies in Higher Education at the University of Melbourne, will deliver a public talk on learning analytics. His talk will focus on the ways that data collection and analysis can help educational institutions better support learners of all levels.
For registration, please email RMIT Vietnam Centre of Digital Excellence at [email protected] or register (link is external)here (link is external).
Since its inaugural conference in 2001 in Poland, ISI has successfully organised 17 conferences in countries such as the United States, Australia, UK, South Africa, Canada, and Finland. Thanks to the support of many organisations, the conference is now held yearly./.
VNF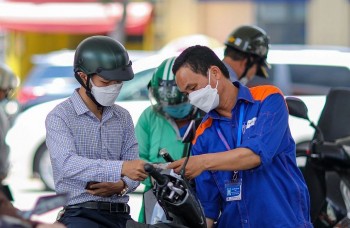 Economy
Vietnam Business & Weather Briefing (Oct 2): Binh Duong lures foreign investors with special care, the North and Central regions continue to have heavy rains, leading to the risk of flooding, flash floods, and landslides.