RoK investors offer huge opportunities for Vietnamese startups
Vietnamese startups are expected to have more opportunities to receive investment and support from Korean investors, who are coming in droves in Vietnam, experts have said.
Lee Jae-Woong, one of the three founders of Daum Communications (now Kakao) that provides web services (Source: forbesvietnam.com.vn)
"It is Vietnam's turn to have new unicorns," Korean investor Lee Jae-Woong told the Forbes Vietnam Tech Summit 2019 in mid-March, referring to local startup companies.
The Republic of Korea (RoK) industrialised in the 1960s, developed information technology in the 2000s, and is now entering the Fourth Industrial Revolution, said Lee, one of the three founders of Daum Communications (now Kakao) that provides web services.
Vietnam has all three conditions, which is perfect for breakthrough growth, he said, highlighting the country's infrastructure, good labour force and government support as other facilitators.
Nguyen Hoang Hai, CEO of Canavi, a startup that specialises in job placements for women, said Korean investors are showing great interest in Vietnam.
Currently, the RoK is Vietnam's biggest foreign direct investment (FDI) supplier, he said, adding that apart from investors, startups from the East Asian country have also considered Vietnam a promising place to expand.
Hai took the example of the opening of a representative office in Vietnam earlier this year of Rehoboth Business Incubator, which was formed in 1998 and now has a network of 59 business centres in the RoK.
Woowa Brothers - operator of the RoK's leading food delivery platform Baedal Minjok - has also acquired Vietnam's food delivery company Vietnammm, according to the CEO.
Hai attributed the Vietnamese market's attractiveness to favourable visa procedures and positive impacts of cultural exchanges between the two countries as well as promotion programmes between Vietnamese startups and RoK investors.
This year is expected to see tough competition among investors, especially those from foreign countries, who want to invest in quality Vietnamese startups, he said.
According to the Korea Trade-Investment Promotion Agency (KOTRA), Korean investors are attracted by Vietnam's consumer market of more than 96 million people.
In the past, investment has mainly went to services, retail, electronics, finance, banking and insurance in Vietnam. In 2019, the fashion sector is expected to become a new magnet for investors.
The abundant, hardworking and skillful workforce, and political stability are also Vietnam's advantages, other experts said.
However, local startups need consultations to map out specific operational orientations, they noted, suggesting stronger connectivity in the domestic innovative ecosystem to help startups.
VNF ( VNA )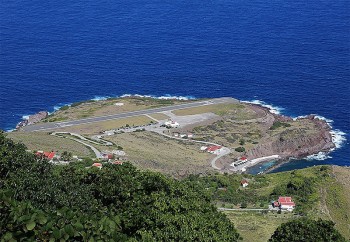 World
Most of the airports in the world are safe, with long and steady landings. But there are also several most dangerous and scariest airports, and here are some of them.