Russia, Iran, China to hold three-day joint naval drills
China, Russia and Iran will hold joint naval drills starting on Dec 27-30 in the Gulf of Oman, Beijing and Tehran said.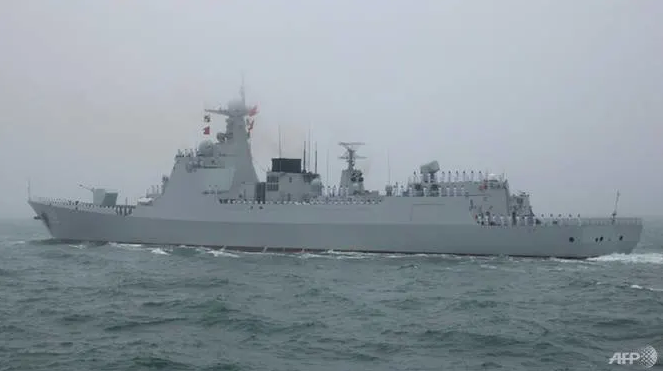 One of China's Type 052D guided missile destroyers is taking part in the naval drills with Russia and Iran AFP/Mark Schiefelbein
According to AFP, the military exercises aim to "deepen exchange and cooperation between the navies of the three countries", Chinese defence ministry spokesman Wu Qian told reporters during a monthly news briefing on Dec 26.
Wu said China will send the Xining, a guided missile destroyer, to the drills, Wu said.
The drill was a 'normal military exchange' between the three armed forces and was in line with international law and practices, Wu said.
China's foreign minister said the exercises were part of "normal military cooperation" between the three countries.
Meanwhile, senior armed forces spokesman Brigadier General Aboldazl Shekarchi said that the drill's purpose was to bolster "international commerce security in the region" and "fighting terrorism and piracy".
The exercise would "stabilise security" in the region and benefit the world, state news agency IRNA quoted him as saying on Wednesday.
The Sea of Oman is a particularly sensitive waterway as it connects to the Strait of Hormuz - through which about a fifth of the world's oil passes - which in turn connects to the Arabian Gulf.
The drills are also coming at a time of fraught tensions between the United States and Iran.
The US reimposed crippling sanctions on Iran in May last year after withdrawing from the international deal aimed at tackling the Islamic Republic's nuclear programme, prompting Tehran to hit back with countermeasures.
Remaining parties to the badly weakened 2015 deal include China, Russia, Britain, France and Germany.
China has close diplomatic, trade and energy ties with Iran.
Chinese President Xi Jinping is likely to visit Saudi Arabia next year as it is the host of the 2020 G20 summit./.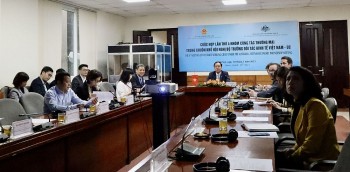 National
Vietnam and Australia facilitate the effective implementation of free trade agreements to beef up ramp up economic and trade cooperation.