Russia's COVID-19 vaccines: Moscow citizens are urged to take part in trial test
The mayor of Moscow invited residents Wednesday to join trials of a coronavirus vaccine that Russia approved for use earlier this month, in what officials described as a breakthrough on par with the Soviet Union's launch of the world's first satellite in 1957.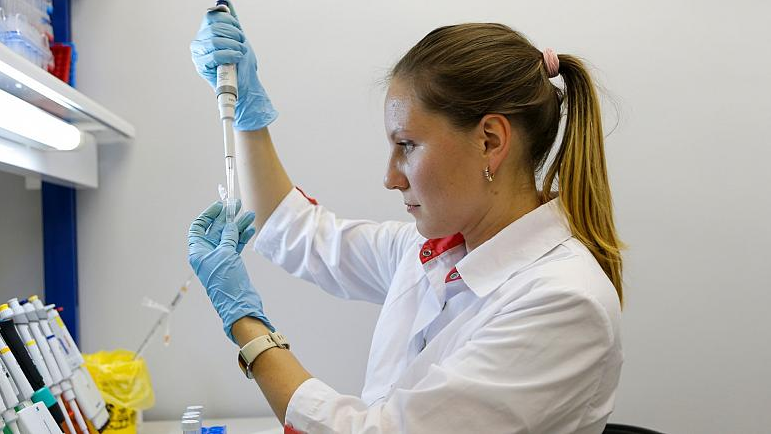 A researcher works with a coronavirus vaccine at the Nikolai Gamaleya National Center of Epidemiology and Microbiology in Moscow, Russia. Russia on Tuesday, Aug. 11 (Photo: AP)
In his invitation to the Russian capital's residents, Moscow Mayor Sergei Sobyanin encouraged Moscow residents to sign up, arguing that the vaccine was based on longtime previous research and proven to be safe.
"We all were eager to see the creation of a vaccine, and now we have it," Sobyanin said. "Now, Moscow residents have a unique chance to become the main participants in clinical research that will help defeat the coronavirus." quoted by States Ville.
According to Euro News, the Russian Direct Investment Fund, which bankrolled the "Sputnik V" vaccine, said it would facilitate similar trials in five other countries, but didn't name them.
"The post-registration clinical trial will allow for a permanent registration certificate and expansion of the circle of possible vaccine recipients, including the 60+ age group," the fund said in a statement.
Speaking to Euro News, the former associate commissioner of the US Food and Drug Administration (FDA), Peter Pitts, raised concerns about Russia's vaccine announcement.
"There's no data, there's no transparency, there's no FDA [Food and Drug Administration] in Russia [and] they've got a history of approving drugs and vaccines with little or no testing," he said.
Scientists at the World Health Organization said last week that although they had begun discussions with Russia about its vaccine, they had not yet received any detailed data about it.
Experts warned that using an untested vaccine that has not yet proven to be safe or effective could ultimately undermine the response to the pandemic and cause more distrust among people about whether or not to be vaccinated.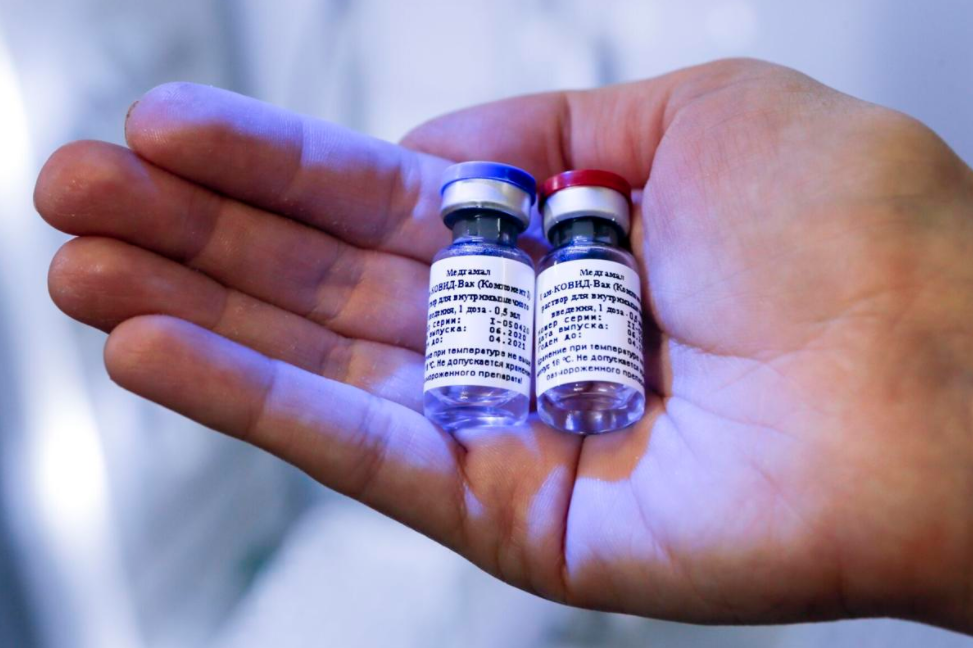 A photo of Russian vaccine provided by Russian Direct Investment Fund (Photo: State Villes)
In announcing the vaccine's approval on Aug. 11, Russian President Vladimir Putin said one of his two adult daughters already had been inoculated with it. He said the vaccine underwent the necessary tests and was shown to provide lasting immunity to the coronavirus, although Russian authorities have offered no proof to back up claims of safety or effectiveness.
The Russian coronavirus vaccine gives sustainable immunity and is harmless, Russian President Vladimir Putin said in an interview.
Putin noted that his daughter had temperature after the first vaccination stage and also had slight temperature after the second stage 21 days later. He said: "As a volunteer, considering her profession, she comes in contact with a lot of people, it is important for her to feel protected to work as normal" and added: "I just spoke with her on the phone, she is feeling well, it's all good," cited by TASS.
On August 11, Russia became the first country in the world to register a coronavirus vaccine named Sputnik V and developed by the Gamaleya Research Institute of Epidemiology and Microbiology of the Russian Health Ministry. The vaccine passed clinical trials in June-July. It is based on an already known platform that was used to create a number of other vaccines. On August 15, the national Health Ministry reported that vaccine production had begun.