Seafood Export Beat Yearly Target, Rake in US 8.9 Billion
Thanks to large-scale production in the last months of 2021, the seafood export value for the whole year rose 6% compared to 2021 reaching more than US$8.9 billion, according to the Vietnam Association of Seafood Exporters and Producers (VASEP)
The result is beyond expectations, and it even beat the US$8.8 billion export target set earlier for the whole year, noted VASEP.
VASEP said that the prolonged COVID-19 outbreak had seriously impacted seafood production and exports, especially in the third quarter. However, the Government's adopted strategy of living safely with COVID helped seafood processors maintain production and supply chains in the last months of the year.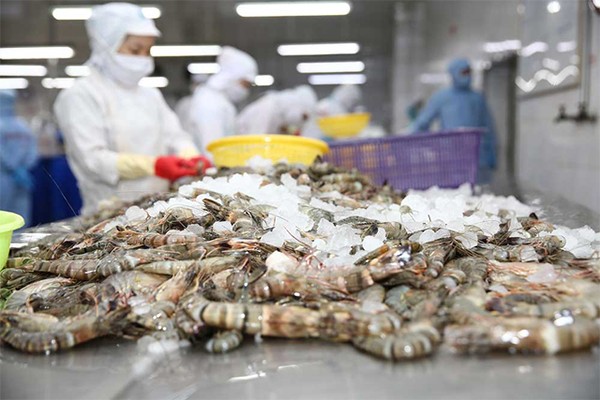 Photo: Tong Cuc Thuy San
As reported by VOV, thanks to sound performances, seafood exports increased sharply by 23% in November and by 29% in December, hitting more than US$940 million.
Last year, the United States remained the largest consumer of Vietnamese seafood, spending more than US$2 billion on imports, up 26% year on year, and accounting for 23% of Vietnam's export turnover.
The European Union market accounted for 12% of total turnover, with over US$1 billion, up 12% compared to 2020. Meanwhile, seafood exports to CPTPP countries brought in about US$2.2 billion, almost equivalent to 2020.
Overall, seafood was one of the six leading export items of the agro - forestry – fishery sector in 2021, as its export value made up 18.3% of the sector's US$48.6 billion export total. Other key farm produce were wood products, cashew nuts, rubber, fruit & vegetables and rice.
Expectation to become world's leading seafood export
Vietnam is determined to become a deep seafood processing centre under a national seafood development strategy towards 2030. The country is expected to join top three leading seafood producing and exporting countries in the world.
According to SEAFDEC, Viet Nam is geographically endowed with ideal conditions for the thriving fishery sector. Accordingly, the fisheries sector plays an important role in the country's economy. Given the vital role of fishery, the Government of Viet Nam has strongly committed to its development. The Government of Viet Nam aims to turn the country into a global leading seafood exporter which is set out in the country's fisheries development strategy plan 2020. Under this plan, the seafood industry is expected to contribute 30-35% to the country's agro-forestry-fisheries GDP.
In 2015, the export turnover of Viet Nam's fishing industry reached 6.5 billion US$, which increased 16 times during the last 20 years. This growth has led Viet Nam to become one of the five largest seafood exporters in the world together with Indonesia and Thailand, and the third in fishery and aquaculture production, after China and India, and the 13th on fish yields.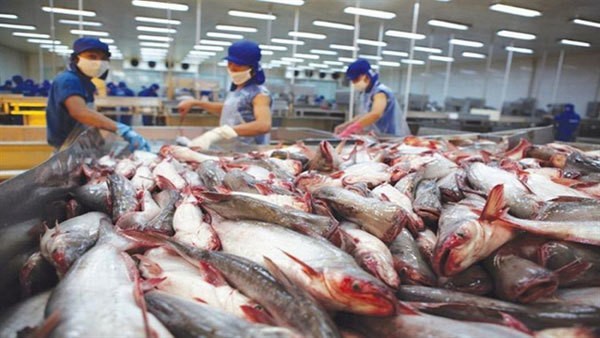 Taiwan has mainly imported from Vietnam frozen/fresh tiger and white-leg shrimp and frozen pangasius fillet. Photo: Bao Dan Sinh
The main target set by 2030 will be the growth rate of aquatic production value of 3.0% to 4.0% annually, while the total output of domestically produced aquatic products will reach 9.8 million tonnes. Of the total, aquaculture output stands at 7.0 million tonnes whilst fishing production volume is at 2.8 million tonnes and seafood export turnover value is between US$14 billion and US$16 billion. The sector is expected to create jobs for over 3.5 million workers, with their per capita income being equivalent to the average income of workers nationwide.
With a vision towards 2045, the industry will strive to become a modern and commercially sustainable part of the national economy, featuring advanced management, science and technology, while also holding an important position in the structure of agricultural and marine-based economic sectors. This will therefore allow contributions to be made to ensure nutrition and food security, national defense and security, along with sovereignty of the country's sea and islands.
The MARD has also submitted a report to then PM Nguyen Xuan Phuc regarding the approval of a scheme to promote the export of agro-forestry-fishery products until 2030, with the goal of turning the nation into one of the top 10 leading agro-forestry-fishery product processing countries.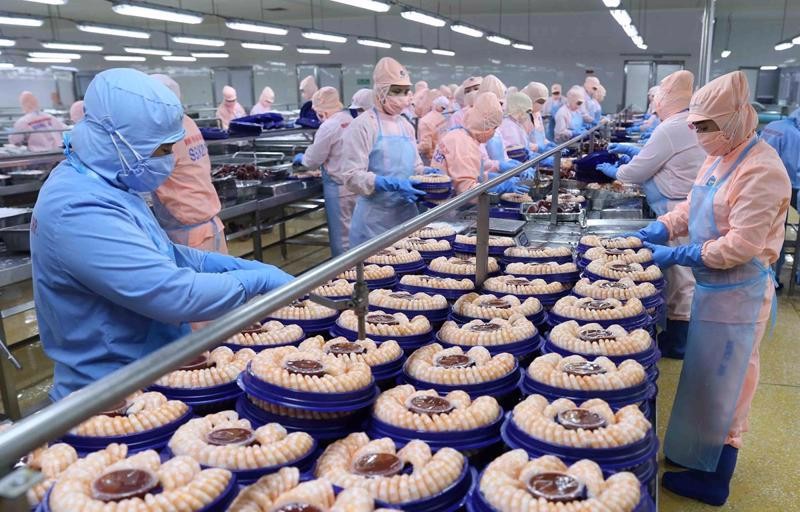 Photo: VnEconomy
The Ministry also emphasized that in terms of the export achievements of the whole country, the agricultural sector has made a great contribution due to being the only sector that continuously maintains a trade surplus.
The country is set to reach approximately US$51 billion in export value of agricultural, forestry and aquatic products by 2025, with roughly 20% of the country's agro-forestry-fishery export products labeled with the national brand. Indeed, 50% of products will be traceable and roughly 50% of the export value of agro- forestry- fishery products will undergo processing and deep processing.
By 2030, the export value of the Vietnamese agro-forestry-fishery industry looks poised to reach approximately US$62 billion, with about 40% of the nation's agroforestry- fishery export products bearing the national brand. As such, 70% will be traceable whilst about 60% of the export value of these products will come through processing and deep processing.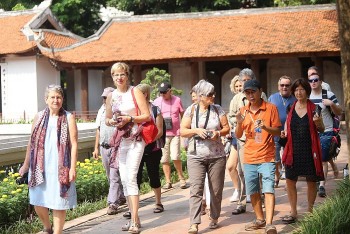 National
Vietnam News Today (May 24): Covid-19: Vietnam records 1,179 new cases, 3,862 recoveries on May 23; Foreign arrivals soar two months after border reopening; Vietnam, Cambodia boost defense ties; Heavy rain floods parts of northern Vietnam.