Services held for fallen soldiers in Nghe An and Quang Tri provinces
Two separate commemorative events were held in the central provinces of Nghe An and Quang Tri to honour those who have sacrificed their lives in the quest for national independence.
In Nghe An province, a requiem took place at the Vietnam-Laos International Martyrs' Cemetery on July 20 in the presence of President of the Vietnamese Fatherland Front Tran Thanh Man.
The cemetery is home to more than 11,000 graves of Vietnamese officers, volunteer soldiers and military experts from 47 provinces and cities who died in Laos.
At the requiem, thousands of candles were lit, incense sticks burned and flowers offered to express the gratitude of Buddhist followers and people from throughout the country.
The memorial service in Quang Tri province.
On July 21, a service was at held by the local Buddhist organisation in Quang Tri town to commemorate martyrs in the operation to defend the ancient citadel of Quang Tri in 1972.
The 81-day struggle in the summer of 1972 will always be remembered as one of the epic battles in Vietnam's history of resistance against foreign aggressors.
The requiem was held in the form of a Buddhist ritual with incense and candles to pay tribute to the heroes who devoted their youth entirely to the struggle for national independence and the happiness of the people./.
( VNF/NDO )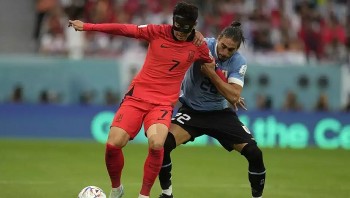 World
Both South Korea and Ghana are searching for their first wins at this year's World Cup. Ghana are facing the prospect of an early elimination from World Cup 2022 Group H when they travel to the Education City Stadium to face South Korea on Monday.