Seven Best Asian Comedians
Stand-up comedians can be funny, witty, and have a great sense of humour that make them stand out from the rest. Take a look at these best and most famous Asian comedians in the article below.
There are many Asian Comedians who are very famous for their comedy and humorous nature. Some joke about their heritage, while others generate laughs from social issues, and topics that the public cares about at that moment. A few Asian comedians have become some of the most successful stand-ups in the world.
1. Bobby Lee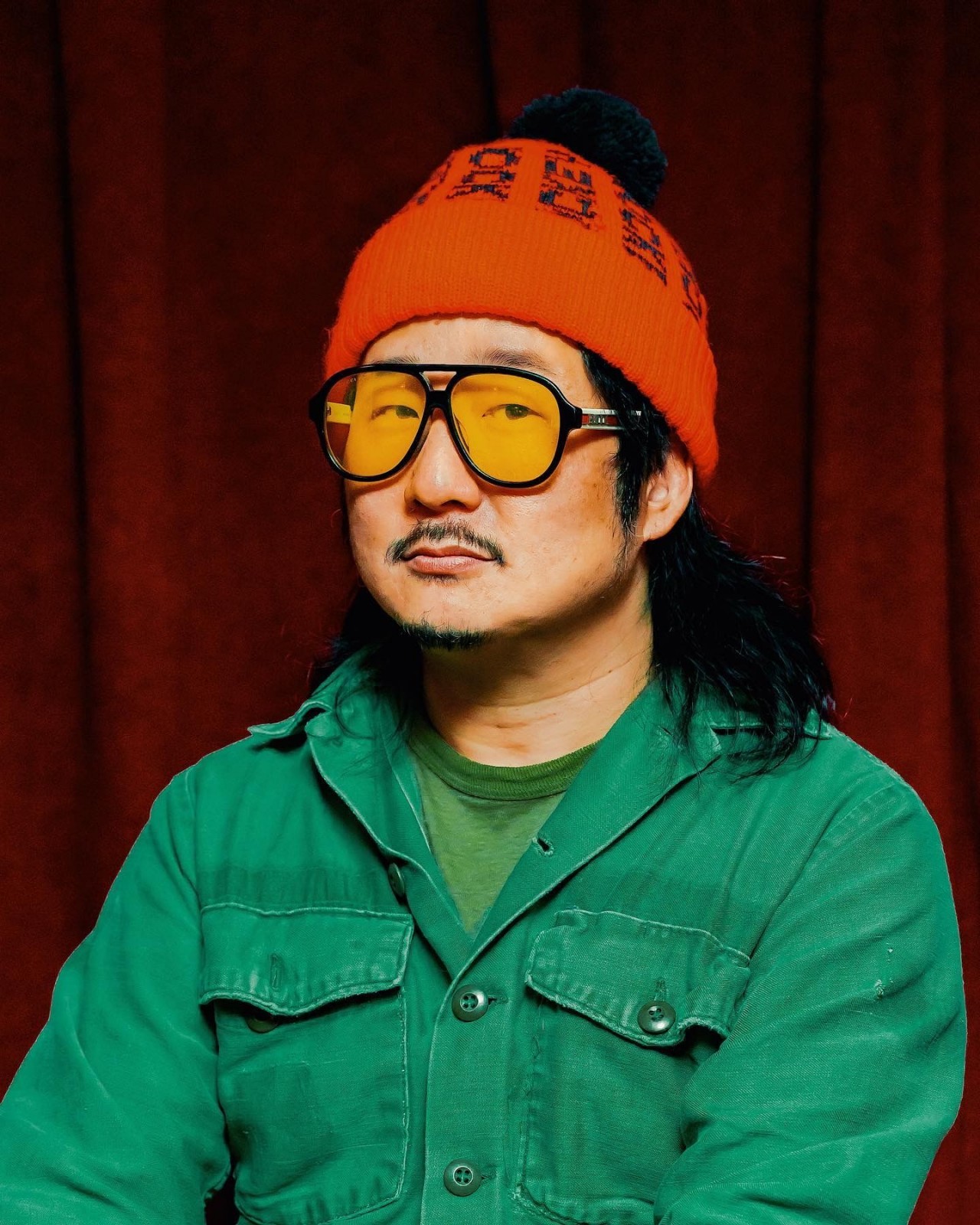 Photo: Pinterest
Young Robert "Bobby Lee", Jr. was born in San Diego, California, on 17 September 1971. He is an actor and US comedian, best known for his membership in the recurring cast of the comedy series live on MADtv from 2001 to 2009. For his portrayals of his characters in films such as Harold & Kumar Go to White Castle and Pineapple Express.
Before seeking a career in comedy, Bobby Lee served in a variety of cafes and restaurants. The coffee shop where he worked suddenly closed in 1994. "I just went next door to The Comedy Store in San Diego to get a job," he said (also known as the La Jolla Comedy Store). He wanted to pursue stand-up at one of the club's amateur nights after a few months of doing odd jobs at the club.
He got offers to open for both Pauly Shore and Carlos Mencia within a year of doing daily comedy sets. Lee went on to work at Pauly Shore's mother Mitzi's comedy club, The Comedy Store, in Los Angeles, on a regular basis. In several interviews, Lee has acknowledged that his parents had hoped he would continue in the family business and were initially unsupportive of his comic endeavors.
On February 1, 2011, Lee revealed in a podcast interview with fellow actor and comedian Joe Rogan that his parents hardly talked to him during the first few years he did stand-up, but that after his performance on The Tonight Show with Jay Leno, his father called him and questioned how much he had to pay to be on the show and then apologized for not promoting his comedy career.
His younger brother has acted in many non-speaking appearances on MADtv, and his entire family has appeared in a parody on the channel. Lee also pitched a sitcom featuring a Korean family to Comedy Central in 2007 that would feature his own family. In 2013, Lee was the host of the 9th MusiCares MAP Fund Benefit Concert. Lee and Andrew Santino started co-hosting the Bad Friends podcast in 2020.
2. Jo Koy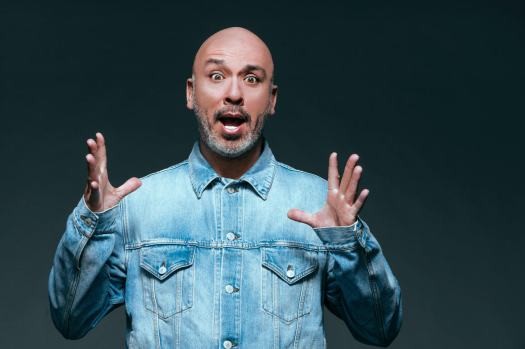 Photo: The Press-Enterprise
A popular Filipino-American stand-up comic, Jo Koy (born Joseph Glenn Herbert) honed his skills at Las Vegas coffee houses before becoming one of the premier comics of the 2000s and 2010s. Known for his relatable observational humor, much of which is inspired by his family (his father is European-American and his mother is Filipino), Koy has been a regular roundtable guest on Chelsea Lately, and has appeared on a slew of popular television shows and podcasts, including World's Funniest Fails, The Joy Behar Show, Jimmy Kimmel Live, The Adam Carolla Show, and Last Call with Carson Daly and Jamie Foxx. The Tacoma, Washington-raised, Los Angeles-based comedian broke out in 2005 with an ovation-worthy set on The Tonight Show with Jay Leno. Since that time, Koy has maintained a busy schedule, making frequent panel appearances and releasing a trio of successful comedy specials on Comedy Central (Lights Out, Don't Make Him Angry) and Netflix (Live In Seattle). In 2018, he began hosting his own weekly podcast, The Koy Pond.
3. Ali Wong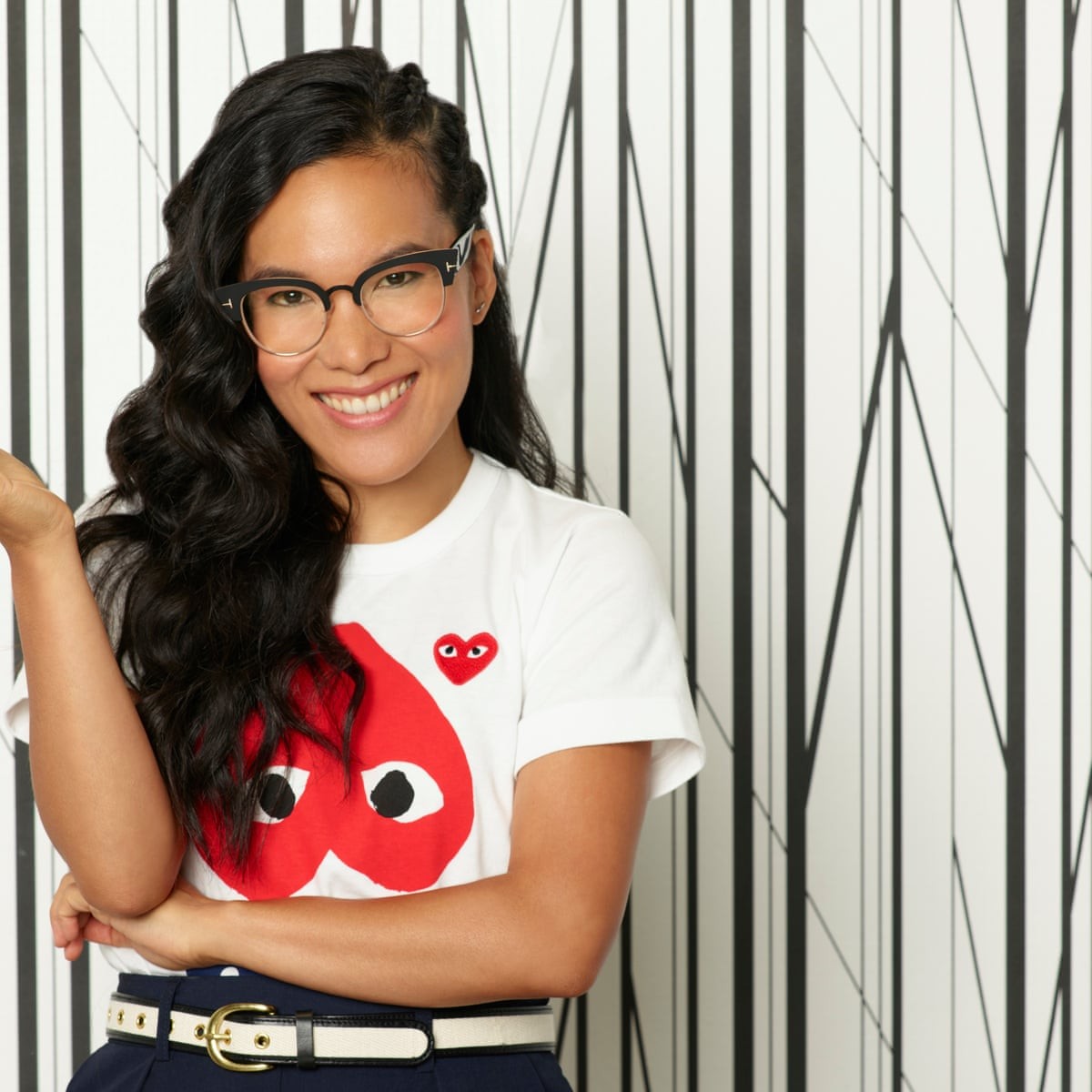 Photo: The Guardian
Alexandra Dawn "Ali" Wong (born April 19, 1982) is an American comedian, actress, and writer. She is noted for her Netflix stand-up specials Baby Cobra and Hard Knock Wife, both of which received critical acclaim. She is also known for her leading film role in the 2019 film Always Be My Maybe, which she produced and wrote with her co-star Randall Park. She was a main cast member on the ABC television show American Housewife. Previously, she appeared on Are You There, Chelsea?, Inside Amy Schumer, and Black Box. She also wrote for the first three seasons of the sitcom Fresh Off the Boat. Wong voices title character Roberta "Bertie" Songthrush, a polite songbird and aspiring baker on the critically acclaimed animated series Tuca & Bertie, and new student "Ali" on the hit series Big Mouth.
Wong was included in Time magazine's 100 Most Influential People of 2020.
4. Randall Park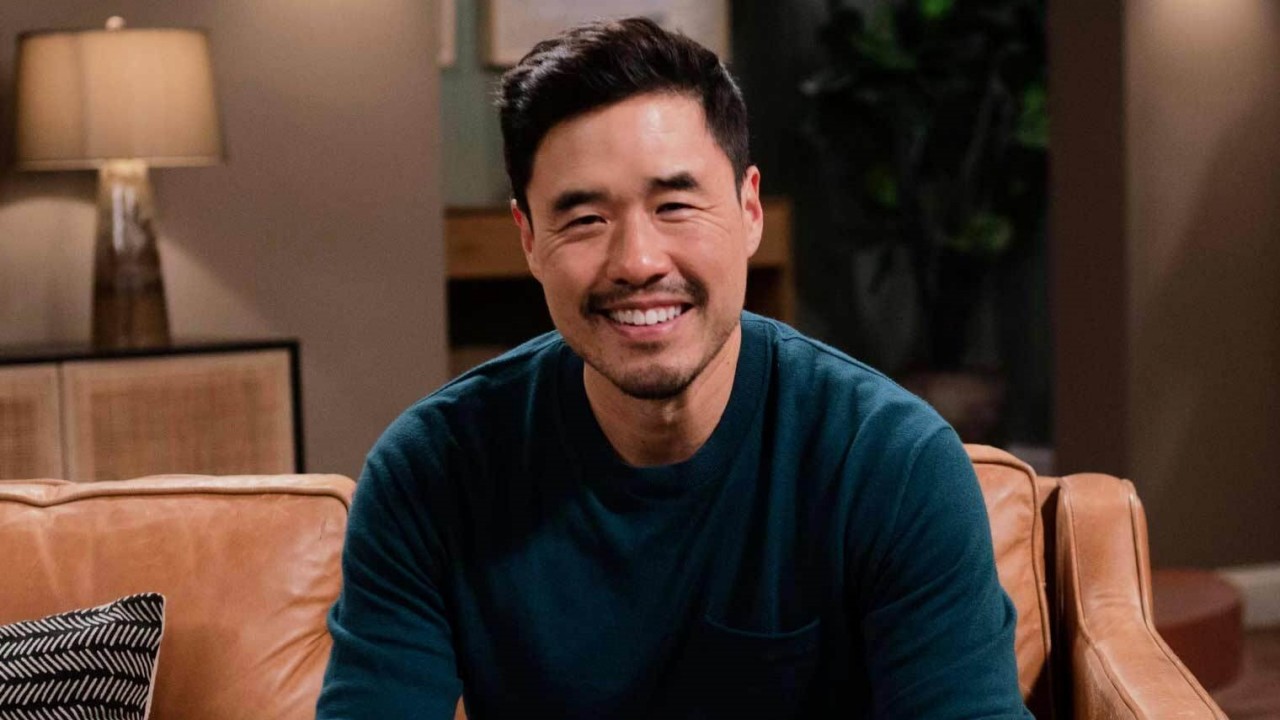 Photo: Variety
Randall Park made his acting debut in the 2003 short film Dragon of Love, which won the Best Short Film at the 2003 Hawaii International Film Festival.
He is best known for portraying Kim Jong-un in The Interview, starring Dave Franco and Seth Rogen. He also starred as Louis Huang, patriarch of a Chinese American family, alongside Constance Wu, in ABC's television show Fresh Off The Boat (based on Eddie Huang's memoir, Fresh Off the Boat: A Memoir), written and produced by Nahnatchka Khan and executive produced by Jake Kasdan. He was the first actor cast on the show, with the producers having approached him before the pilot was ordered. For his performance, he was nominated for the Critics' Choice Television Award for Best Actor in a Comedy Series.
In 2019, he co-starred with comedian Ali Wong in Always Be My Maybe, a romantic comedy where two childhood sweethearts reconnect years later, even though they now both live completely different lives. He also appears in the Marvel Cinematic Universe as Agent Jimmy Woo in the 2018 film Ant-Man and the Wasp and 2021 miniseries WandaVision, and in the DC Extended Universe film Aquaman as Dr. Stephen Shin.
Park has made guest appearances on television shows including Curb Your Enthusiasm, New Girl, The Office, ER, CSI: Crime Scene Investigation, Four Kings, Las Vegas, House, iCarly, Cold Case, and Reno 911!. He appeared as Martin Fukanaga on Supah Ninjas and was a cast member on MTV's Wild 'n Out. In 2007, he regularly appeared as an actor in the filmmaking reality show On the Lot.
Park was a recurring character on The Mindy Project beginning in 2013. He was also on the HBO comedy Veep. He appeared as Jeff in the prequel 2015 series for Netflix, Wet Hot American Summer: First Day of Camp. In 2015 he also appeared in Wong Fu Productions' first feature film, Everything Before Us.
5. Jimmy O. Yang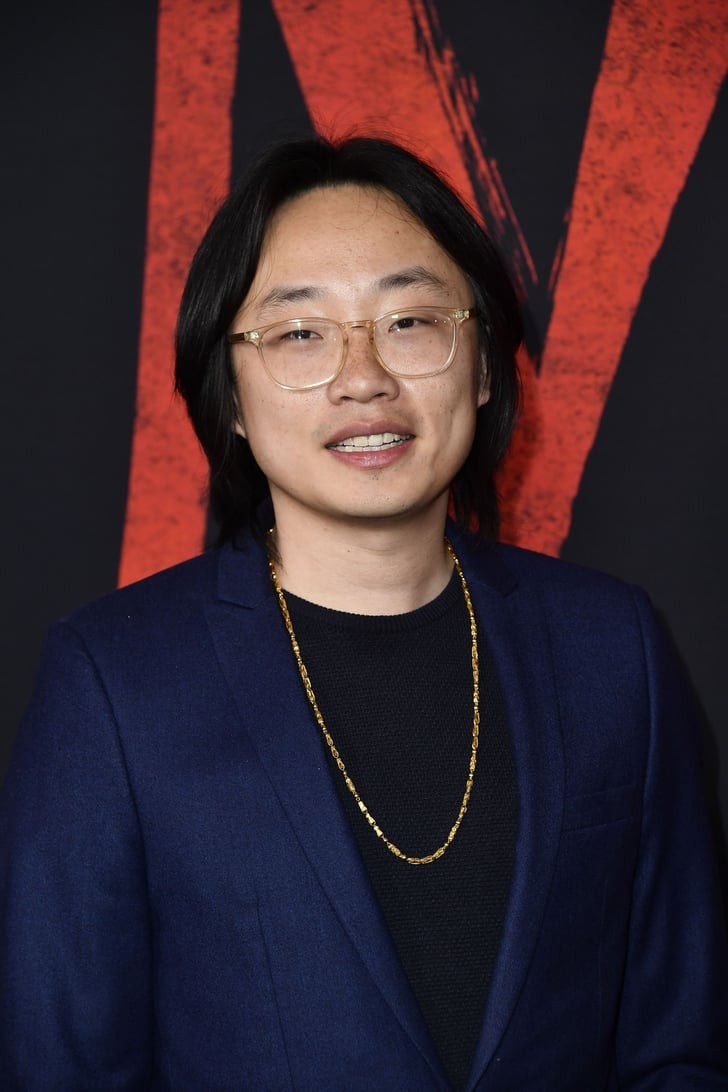 Photo: POPSUGAR
Jimmy O. Yang (Chinese: 歐陽萬成; born June 11, 1987) is a Hong Kong-American actor, stand-up comedian, and writer. As an actor, he is best known for starring as Jian-Yang in the HBO comedy series Silicon Valley, and as Josh Lin in the Netflix romantic comedy film Love Hard (2021).
After graduation, O. Yang interned at the financial consulting firm Smith Barney in Beverly Hills, California, but he found it unfulfilling and turned down their return offer. Instead, he returned to San Diego to finish his graduation requirements. He stayed in the city afterward, where he sold used cars, DJ'ed at a strip club, and seated customers at a comedy club to support himself financially while doing stand-up sets for free at The Comedy Palace. There, he met his mentor, Sean Kelly, a stand-up comedian who ran the venue and later went on to create the reality show Storage Hunters.
When he moved back to Los Angeles, he signed up for Central Casting, due to their low barrier of entry, and various casting websites. He was spurred to consider acting when a friend told him that there was money to be made in residual checks from commercials. In the interim, he did stand-up sets around Southern California and signed up for acting classes. O. Yang eventually found acting representation through Vesta Talent Agency.
O. Yang made his television debut on the CBS series 2 Broke Girls in 2012 and his first late-night stand-up appearance on The Arsenio Hall Show in 2014. In season 9 of It's Always Sunny in Philadelphia, he played the character Tang-See. O. Yang also appeared in an episode of Criminal Minds as Nathan Chow, a high-school student who suffered a psychotic break. He was once a writer/consultant for the Harlem Globetrotters, and voiced roles in the video game Infamous Second Son.
O. Yang initially began as a guest star on Silicon Valley making scale, then $900 per episode. He appeared in three episodes and spent the money on a Prius so he could drive for Uber to earn money between the first and second season of the show. For the second season, he was promoted to series regular. Prior to the announcement, he had landed a series regular role on the Yahoo! Screen original television show Sin City Saints but turned down the opportunity because it would have required him to quit Silicon Valley. The series ran from 2014 to 2019.
O. Yang's first dramatic role was as Dun "Danny" Meng, a Chinese immigrant who was carjacked by the Tsarnaev brothers in the 2016 action drama Patriots Day.
In 2018, he played Bernard Tai in the romantic comedy film Crazy Rich Asians, directed by Jon M. Chu.
On September 26, 2019, it was announced that O. Yang was cast as Dr. Chan Kaifang in the Netflix comedy series Space Force.
In 2020, he starred opposite Ryan Hansen in two films, Like a Boss and Fantasy Island, released a month apart. In the former film, their characters were business partners, and in the latter, they were step-siblings who were strongly fond of each other.
6. Russell Peters
Photo: The Hindu
Russell Dominic Peters is a hugely popular comedian from Canada who is counted as one of the highest-paid comedians in the world. After struggling to establish himself for years, he instantly became a huge sensation in the international comedy scenario when a YouTube video of his stand-up comedy show went viral. He is popular all around the world, often performing in sold-out stadiums across international venues. He is of South-Asian descent, and growing up in Canada he was mercilessly bullied in school and was often called 'Paki'. He was also diagnosed with ADD or ADHD which added to his difficulties. To get over the humility of being bullied, he learned boxing which helped him in self-defense. Eventually, he was able to get over his turbulent youth and entered the entertainment industry. Along with being a comedian, he is also an actor and has acted in various films such as 'Breakaway' and 'Source Code,' and on television in 'The Jack Docherty Show', 'Royal Canadian Air Farce', and 'Just For Laughs'. Russell is currently based in the USA, though he states that his roots are still in Canada.
7. Aziz Ansari
Photo: Getty Images
Aziz Ansari is an award-winning American actor, comedian, and film producer, best known for his character 'Tom Haverford' in the American political comedy sitcom 'Parks and Recreation' that aired for seven seasons with a total of 125 episodes on 'NBC'. He played a major role as one of the creators of and actors in the critical hit sketch comedy 'Human Giant' alongside Rob Huebel, Paul Scheer, and actor/director Jason Woliner. His first album 'Intimate Moments for a Sensual Evening' was released by 'Comedy Central Records'. The comedy-drama series 'Master of None' is considered as one of his major works with fellow co-star and American actor, producer, and writer Alan Yang. This show received an exceptional response from the audience, and also received numerous awards and nominations. He also wrote and starred in the American stand-up comedy film 'Aziz Ansari: Buried Alive' which was released in 2013; it was filmed at the 'Merriam Theater' in Philadelphia. 'Aziz Ansari: Live at the Madison Square Garden' is another stand-up comedy film written and directed by him. He also published a book called 'Modern Romance: An Investigation' with Professor Eric Kleinberg in 2015 which focused on the comedic aspects of transitions in romance in the past decade.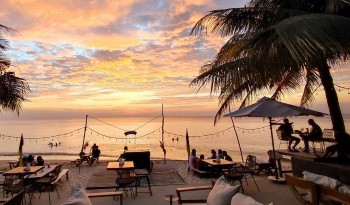 National
Vietnam News Today (Jan. 27): Vietnam confirms 15,885 local cases; Vietnam among top 20 World's Best Places to Retire in 2022; HCM City continues with vaccination during Lunar New Year festival; Vietnam enjoys trade surplus from 54 export markets globally.