Hollywood to remake Vietnam's action-comedy blockbuster
Producer and actor Kim Ly confirmed that he had agreed to sell the rights of "Ve si Sai Gon" (Saigon Bodyguards) to Universal after one year of negotiating, however, the amount involved is still undisclosed, Zing news reported.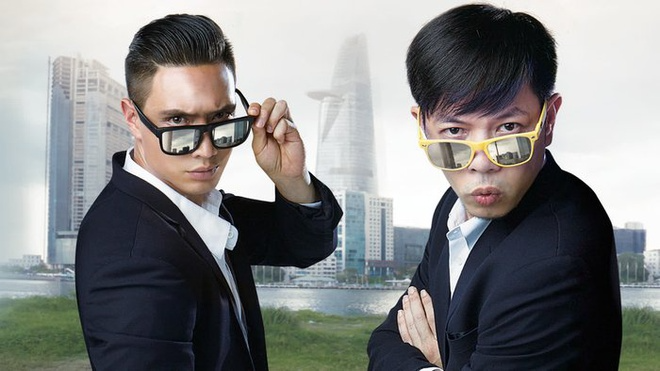 Kim Ly and Thai Hoa actors in Ve si Sai Gon.
The news was first reported by entertainment site Deadline Hollywood and later by other outlets like Variety and IMDb.
Accordingly, the new version of Saigon Bodyguards is produced by Universal starring the Russos with both Pratt, who brought his Guardians of the Galaxy to their Avengers films, and Wu Jing.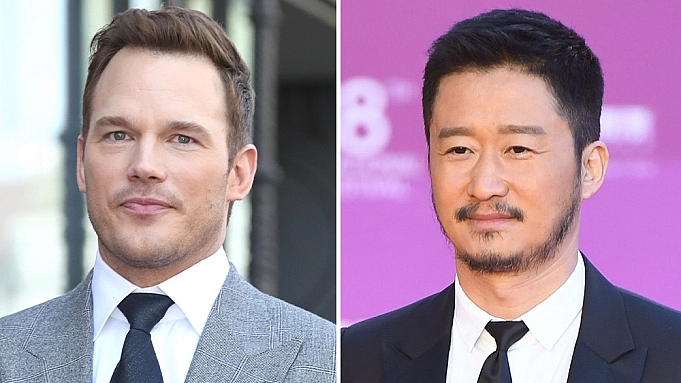 Chris Pratt, Wu Jing Mega; AP
Pratt is a 41-year-old American actor who became a worldwide star after headlining Disney-Marvel's 'Guardians of the Galaxy' movies and the 'Jurassic World' films.
Wu, 46, a Chinese martial artist and actor, is best known for starring in and directing the film series 'Wolf Warriors.'
The Russos were consultants on Wolf Warriors 2, which is the highest-grossing film ever in China with $877 million in ticket sales there. In fact it's the highest-grossing non-English-language film ever, Deadline reported.
Saigon Bodyguardsfocuses on two pals, one a straight arrow and the other a doof, who try to find a corporate heir who got kidnapped right under their noses. The plot thickens from there. Original was directed by Ken Ochiai (Ninja the Monster) and produced by Rhombus Media and TNA Entertainments; presented by CJ Entertainment; with the participation of Galaxy Media, PS Vietnam, Yeah 1 CMG and Media Village.
Universal's Executive Vice President of Production Matt Reilly brought in the project and will oversee on behalf of the studio. Creative executive Kassee Whiting will oversee the project on behalf of AGBO.
Screenwriters Alex Gregory and Peter Huyck, who worked on the hit comedy 'What Men Want' and the American political satire television series 'Veep,' are writing the script.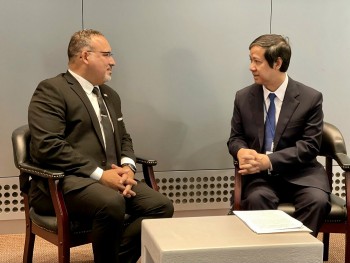 Overseas Vietnamese
Vietnam hopes the US will help the country develop general education and creating a firm foundation for the training of high quality human resources in the country.