Singapore port transportation: Expect to thrive with driverless truck
The trucks will be used to transport containers from one port terminal to another.
Singapore is now ready to put driverless trucks to the test, following driveless cars and buses. The Ministry of Transport (MOT) and PSA Corporation release the news to the public.
Agreements have been signed by two automotive companies, Scania and Toyota Tusho today, Jan 9. They will joint force to develop and test-bed an autonomous truck platooning system. This involves a human-driven lead truck leading a convoy of driverless trucks.
The trials will be carried out in two phases, from January 2017 to December 2019. The first phase will be conducted by Scania and Toyota in Sweden and Japan respectively. Designing, testing and refining the truck platooning technology to adapt to local conditions are key tasks for this phase.
Port of Singapore never sleeps. (source: pinterest)
Depending on those outcomes, MOT and PSA Corporation will then select one of the companies for phase two, which will deal with local trials and some development of the technology in Singapore.
Automation technology is expected to alleviate Singapore's shortage of manpower. In this case, driverless trucks allow more freight movement to be conducted at night to ease traffic congestion.
In additions, according to Mr Pang Kin Keong, Permanent Secretary for Transport and chairman of the Committee on Autonomous Road Transport in Singapore, this change will offer opportunities for truck drivers to take on higher-skilled roles./.
Channel News Asia ( Phi Yen )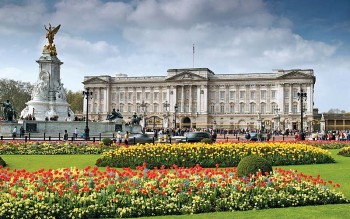 World
From the classic Buckingham Palace to Seven The Pinnacle, these luxurious houses are considered the most expensive houses in the world.