Spanish Chef Embraces Expat Life in Da Nang
Victor Ceano Savall fell in love with the city of Da Nang at the first sight. The journey to build a candy and chocolate business, however, has not always been so sweet for the Spanish man.
Victor Ceano Savall (Spain) who has lived in Da Nang for 8 years has made this city his second home.
In addition to producing negative effects on business activities, the ongoing COVID-19 has opened up new opportunities for some foreigners who are doing business in the city.
Victor Ceano Savall, the founder cum chef of the Savall Chocolate Company based in Son Tra District, is no exception.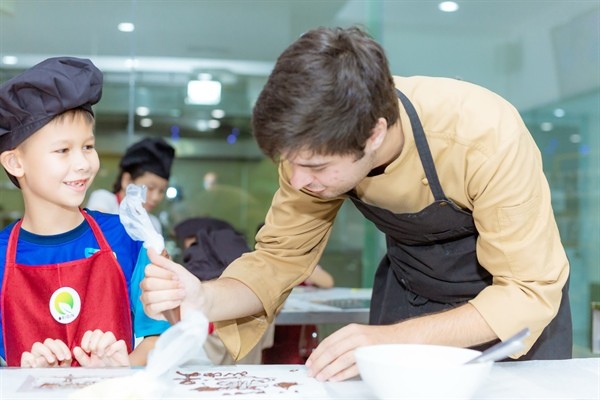 Victor (right) teaching his students to make chocolate. Photo: Bao Van Hoa
"In the first years of business, I named my company 'Pop Kẹo' because it sounds Vietnamese and we wanted to attract more Vietnamese teenagers. However, in 2020, I decided to get back the name of my family name 'Savall' because we realized that European names are actually more attractive to local customers," said Victor.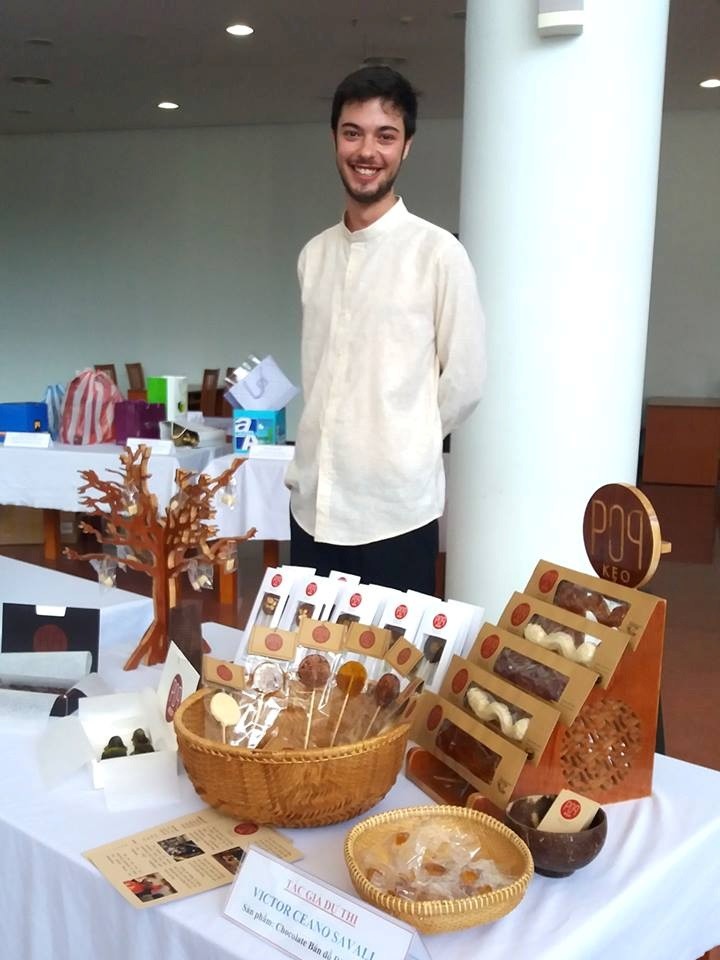 Victor's hand-made products are loved by the Da Nang community. Photo: Da Nang Today
During the period of social distancing, he received active support from the city government, such as being provided with travel permits to keep working. His landlord also lowered the rental fees, which has been a great help for him in difficult time.
"I felt fortunate to have very good neighbors who were willing to give me a helping hand. The leader of our residential group was really professional, and she made her effort to ensure that no family was lack of food during the social distancing period," added Victor.
The young man said COVID-19 has had a profound impact on all countries worldwide in all fields, but when it comes to Da Nang in particular and Viet Nam in general, the pandemic prevention and control work has been carried out seriously, rigorously and effectively.
Victor revealed that before COVID-19, his products were mainly sold at hotels and events. However, as the pandemic situation got more serious, he started selling retails, so his products are sold in smaller quantities. "This is actually good for us because then we no longer depend on one single market and we have more markets instead" remarked Victor.
Despite months of slow business, Victor has done his utmost to connect and introduce the company's products to a number of countries globally such as Japan, and Hong Kong (China).
In years to come, he plans to continue to expand the consumption markets to big cities in Asia such as Bangkok and Singapore, as well as develop the hotel markets he did before.
An expat's dream of dedicating Vietnamese culture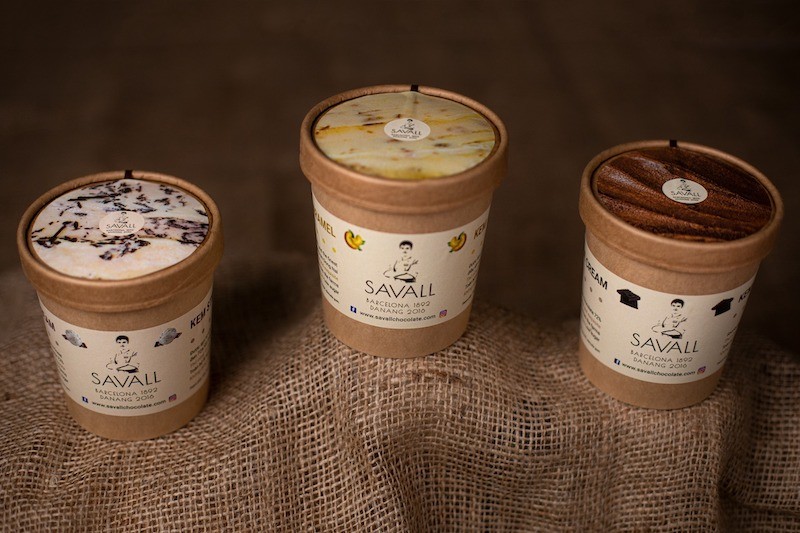 Victor has used chocolate candies to honor and promote the beauty of Vietnam since 2016. Photo: Savall Facebook
Victor used chocolate candies to honor and promote the beauty of Vietnam. The candies carry the image and imprint of Vietnam. Vietnam's culture, museums, and so ons are his inspiration.
"I am fascinated by the Vietnamese cultural identity, so Savall's products are made with traditional recipes from Spain, but the ingredients are all Vietnamese. The ingredients here are not difficult to find, but must be selected carefully. To promote the beauty of Vietnam, we (Savall) also want to work with people to create the habit of consuming clean and safe products in all criteria", shared Victor.
Victor often goes to museums to get inspiration. He collaborated with Da Nang Museum of Fine Arts and Da Nang Museum of Cham Sculpture to introduce the unique image of each museum through chocolate candy, making it easy for young people to access, thereby help promote tourism development.
With the dream of dedicating and spreading the beauty of Vietnamese culture, Victor always provides ideas for his business partners in resorts and restaurant chain about requisition and use of products towards promoting local cultural values. Although created by the hand of a Spanish hand, all Savall products always shine as "Vietnamese products".
Victor said that he wants to pass on recipes and methods to young people, and now his chocolate candy making class is loved by many children in Da Nang city. Also, he will connect with local schools to open more chocolate making classes for children.