Strengthening cooperation between Vietnamese and Dutch universities
The Rector of Saxion University, Anka Mulder, expressed her interest in further developing cooperation with Vietnamese partners, especially in applied research.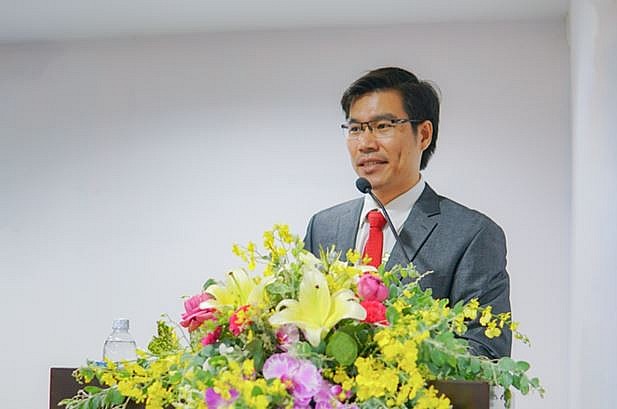 Dr. Tran Trong Dao. (Photo: Ton Duc Thang University)
On February 7, in Enschede, Netherlands, Saxion University of Applied Sciences celebrated its 25 years of cooperation with Vietnam.
Vietnamese Ambassador to the Netherlands, Pham Viet Anh, Dr. Tran Trong Dao, Rector of Ton Duc Thang University, and representatives of company partners to Saxion attended the event.
In his remarks, Ambassador Pham Viet Anh highly appreciated the Saxion university and Dutch Triple Helix (a model of combination among University, Government, and business). Through the cooperation, through the exchange of lecturers and students between Saxion and Vietnamese partners such as Viet Duc Hospital, Ton Duc Thang University, Tra Vinh University, the University of Economics Ho Chi Minh City, University of Danang, Saxion University has contributed to improving the quality of teaching foreign student in Vietnam.
Saxion's research and teaching activities have supported training many generations of talents, contributing to Vietnam's high-quality human resources. Ton Duc Thang University is the first Vietnamese education further education initiative to cooperate with Saxion University in student and lecture exchange and grant diplomas.
Saxion is an applied university, multi-disciplinary, multi-field, from health care to economics, finance, engineering, technology… Saxion currently offers bachelor's and master's degree programs and will open other programs. doctoral training in the near future.
Anka Mulder, Rector of Saxion University, expressed her interest and desire to further develop the cooperation relationship with Vietnamese partners, especially in applied sciences research such as environment, water management, engineering, technology, circular economy, green and sustainable economic development model.
On this occasion, Ton Duc Thang and Saxion University signed a Memorandum of Understanding on cooperation in education, training, applied research, and exchange of lecturers, university students and Ph.D. students. The Faculty of Banking and Finance, Ton Duc Thang University and the Faculty of Finance and Administration - Business, Saxion University signed a cooperation project in accounting-audit degrees.