Thai Airways' First Passengers Arrive in Hanoi after 3 Years
Thai Airways resumed its services in Vietnam from October 29 following an inauguration ceremony held by the carrier and the Huong Giang Air Service Co., Ltd. (HG Aviation) in Hanoi on October 25.
Thai Airways marked the resumption of its flights to/from Vietnam with a flight landing at Noi Bai International Airport in Hanoi and another from Hanoi to Bangkok on October 29, VNA reported.
With four round-trip flights per day linking Bangkok with Hanoi and Ho Chi Minh City, the national flag carrier of Thailand is hoped to serve as a bridge for tourism, economic and cultural ties between the two countries.
In 2022, Thailand welcomed over 500,000 tourists from Vietnam, which in turn attracted more than 200,000 from the former. The figures are expected to double this year.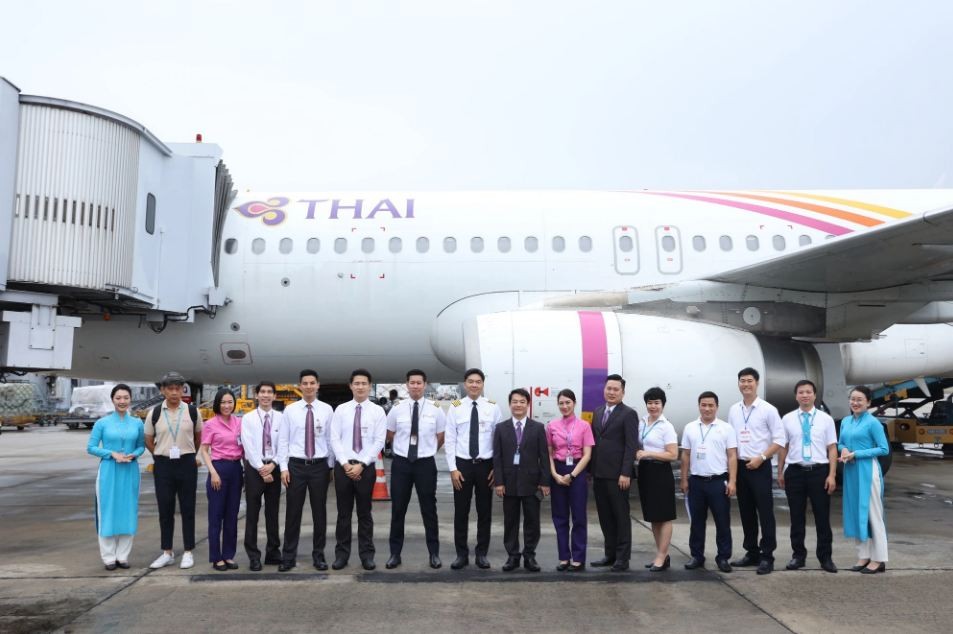 Staff members of Thai Airways pose for a photo in front of the carrier's plane landing at Noi Bai International Airport on October 29. Photo courtesy of Thai Airway
The flights to/from Hanoi and HCM City are among the first international routes Thai Airways has chosen to resume first to help boost the recovery and development of its operations.
Ngo Minh Duc, chairman of HG Aviation – the general agent of Thai Airways in Vietnam, cited statistics as showing that nearly 900,000 Vietnamese have visited Thailand during the first 10 months of 2023, nearly twice the number of Thai travelers to Vietnam.
The return of Thai Airways aims to meet the demand of Thai and other countries' visitors to come to Vietnam. Besides, Vietnamese tourists can also have more flight choices to come to European destinations, he added.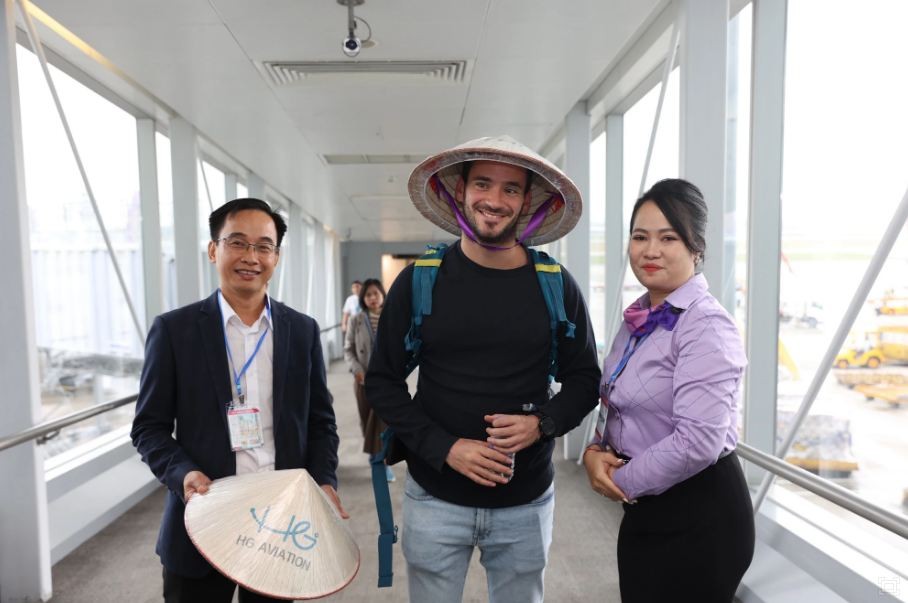 The first guests received gifts from HG Aviation. Source: Tien Phong newspaper
Addressing the inauguration ceremony in Hanoi on October 25, Thailand's Deputy Prime Minister Parnpree Bahiddha-Nukara noted that the airline's resumption of flights between Bangkok and Hanoi and HCM City is important to the tourism industry and economy of each country.
The Thai Deputy PM described the resumption as a major stride and a symbol of the close ties between Vietnam and Thailand, especially in the context that the two countries are celebrating the 10th anniversary of their strategic partnership (2013-2023).
Nguyen Trung Khanh, head of the Vietnam National Authority of Tourism, highlighted the bilateral tourism cooperation, saying Vietnam has learned from Thailand's experience in tourism product development and promotion, and support to businesses, especially after the Covid-19 pandemic.
In the first 10 months of 2023, Vietnam served about 10 million international visitors, of whom 500,000 were Thais, he said. He expressed the hope that Vietnam's tourism sector and Thai Airways will coordinate to launch joint tourism products to help lure holidaymakers from third countries.
Korakot Chatasingha, a representative from Thai Airways, said with the service called Royal Orchid, Thai Airways will operate two flights between Bangkok and Hanoi and two others between Bangkok and HCM City each day.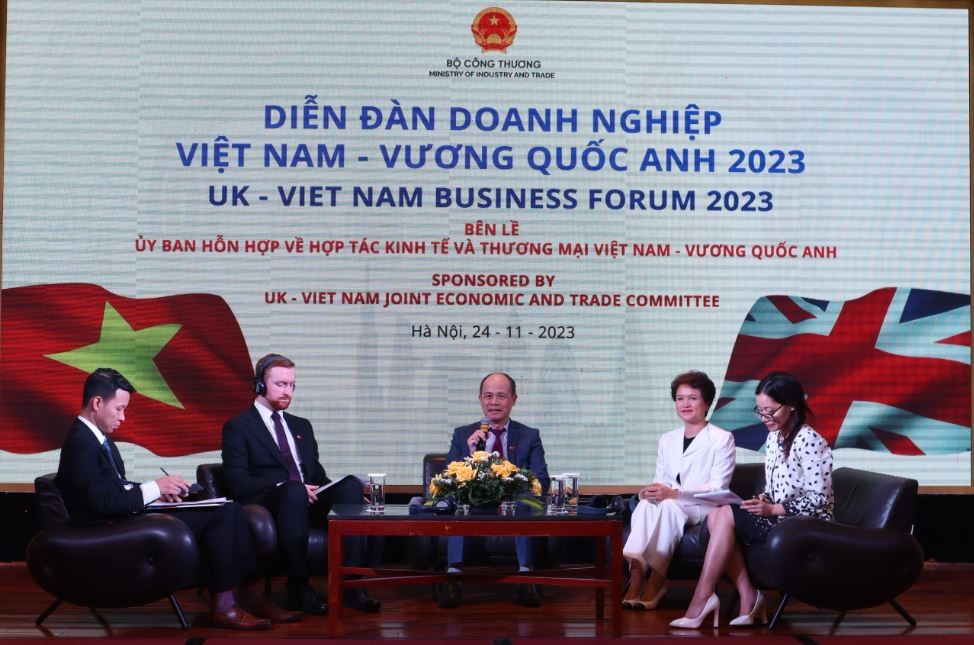 Economy
The dual impulse from FTAs will create more incentives for UK goods and services in the Vietnamese market, as well as increase investment attraction.
December 02, 2023 | 22:32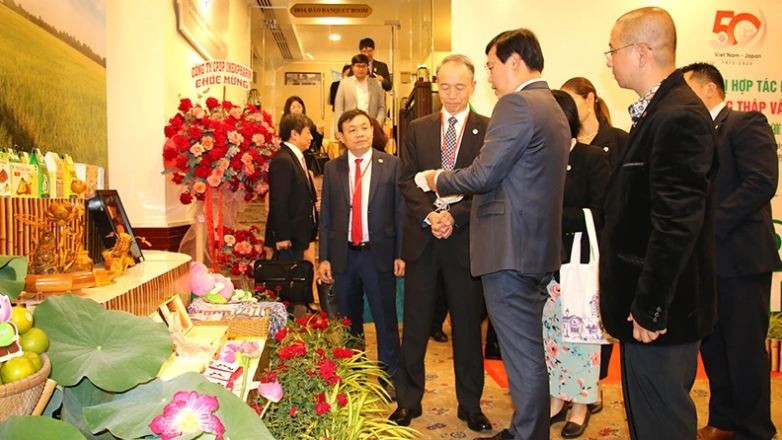 Economy
Japanese businesses expect the soon-to-be-completed road and waterway transportation system will increase investment opportunities in Dong Thap province.
December 02, 2023 | 22:02