The Best New Hotels To Book In 2022
From the gorgeous resorts in New York to the classic-styled hotels in London, these new best hotels that were just opened at the beginning of 2022 promise the best experiences.
Though 2021 was not exactly the year of jet-setting travel that we'd hoped for, we have our fingers crossed for 2022. From cool urban hideaways in Oslo, Sydney and New York to far-flung island escapes in Mozambique, Indonesia and the Maldives, there's an exciting array of hotels opening across the world, according to CNN. Here are some of the best new hotels to book in 2022.
Chatwal Lodge, Bethel, New York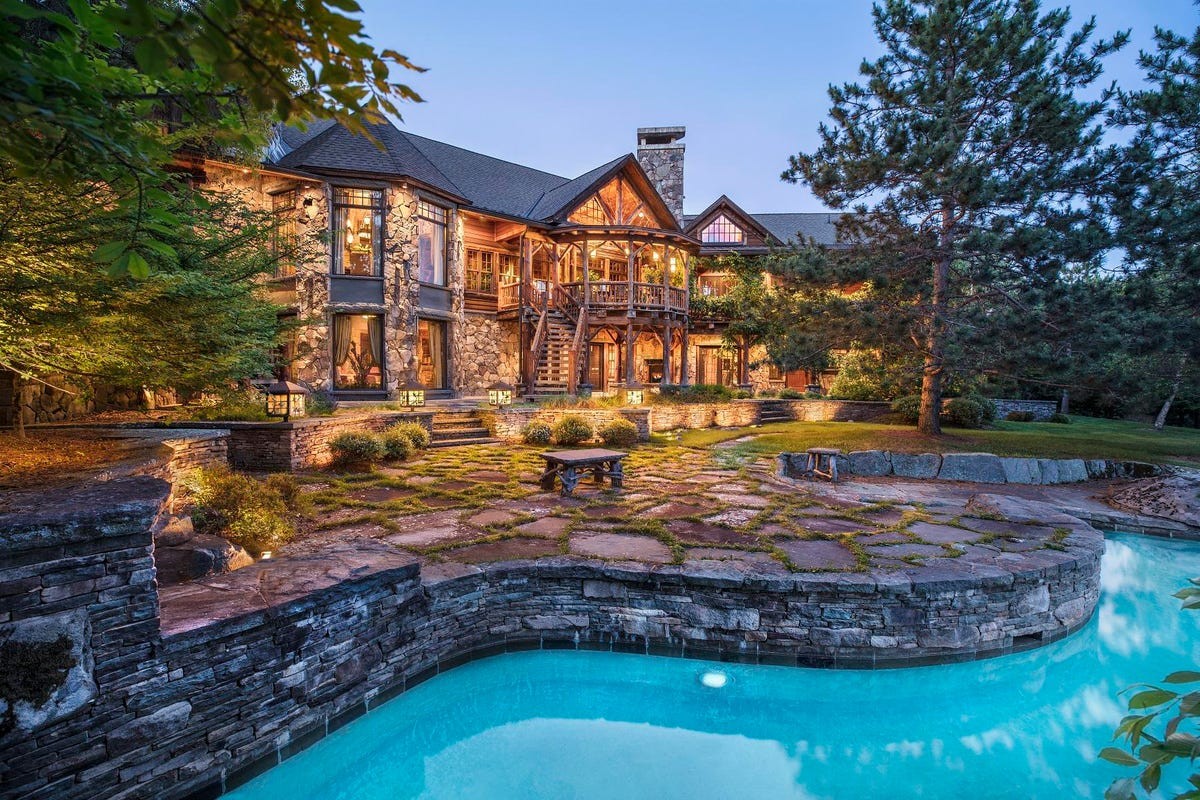 Photo: Forbes
Further cementing the Catskills' status as a smart getaway from New York City, the new Chatwal Lodge is nestled within the gates of the Chapin Estate, with elegant details that seem to have been carved straight from the woods in which it stands. There will be farm to table cuisine and an impressive spa.
With 100 years of international trade and travel experience, the Paspaley family—Australia's renowned pearling family and the property's ownership group—is returning to New York City's historic pearl trading district with its inaugural hotel. Housed in the landmark Tontine building, the hotel was designed to soften the edges of the ambitious metropolis. With vibrant colors, striking lounges and 180 rooms that are worldly and chic, the property invites guests to rediscover downtown.
The Reykjavik EDITION, Iceland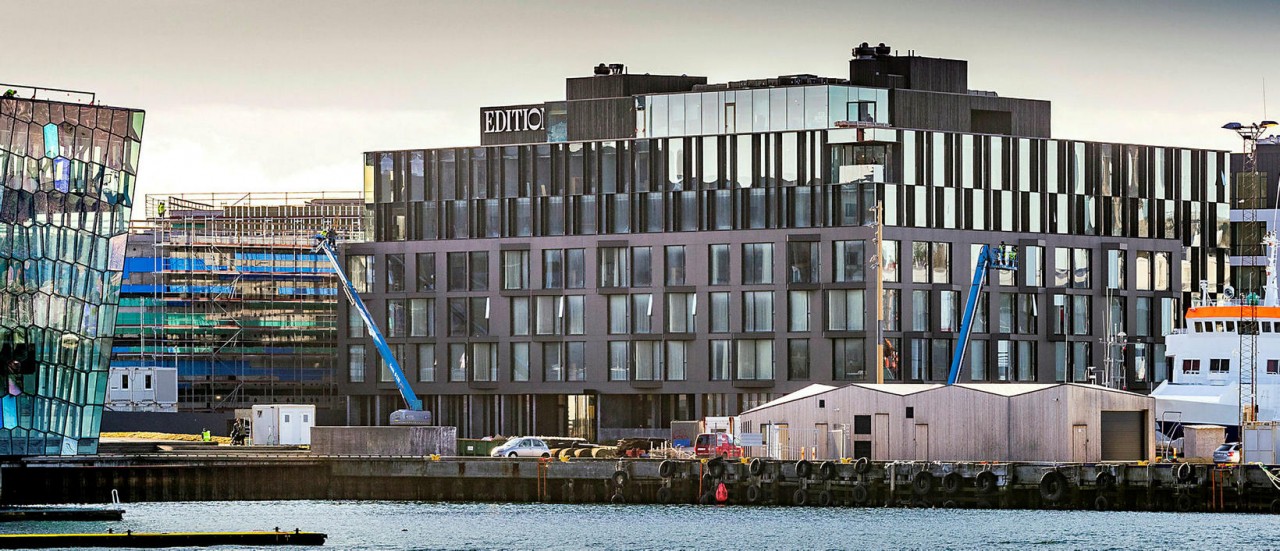 Photo: Iceland Monitor - MBL
The Reykjavik EDITION sets a new standard of luxury in Iceland's capital. Set against scenic mountain views on the Old Harbour, the hotel is conveniently located adjacent to Harpa, the landmark concert hall and conference center, and is just steps from Laugavegur, the main shopping street in downtown Reykjavik. Alongside 253 rooms are a collection of distinct restaurants and bars, including the 7th-floor Rooftop at EDITION, which is an ideal spot from which to enjoy the bright summer nights as well as the spectacular northern lights in the colder months. There is also a series of flexible meeting and event spaces, a nightclub and a pioneering social spa concept with a bar. The perfect location from which to explore Iceland's natural wonders, the Reykjavik EDITION is a vibrant new addition to the city's growing allure as a cosmopolitan destination.
Inside, you'll find a stunning lobby laid with volcanic rock floors, a plush spa with a hammam and a signature restaurant helmed by Michelin-starred chef Gunnar Karl Gíslason. In typical EDITION fashion, its 253 rooms are modern and design-centric, featuring Icelandic artwork and floor-to-ceiling windows overlooking the city. Rates start from $540.
Rock House, Turks and Caicos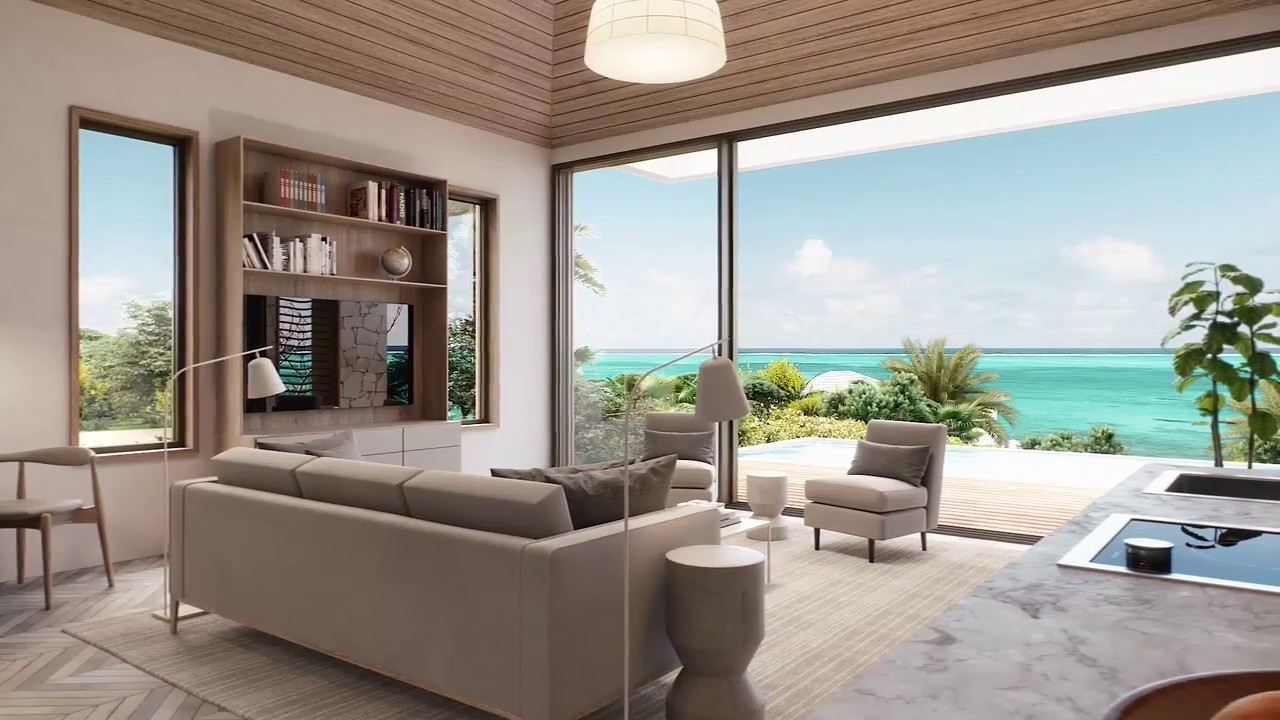 Photo: Rock House
A new Caribbean oasis that provides a private, cliff-side escape that captures the allure and elegance of the South of France, Capri and the Mediterranean.
Rock House, the sister property to Leading Hotels' Grace Bay Club, is a new island addition that provides a private, cliff-side oasis that captures the allure and elegance of the South of France, Capri and the Mediterranean. Debuting in late 2021, the resort is located on Providenciales' north shore in the Turks and Caicos Islands. The intimate escape boasts accommodations ranging from Poolside studios to four-bedroom Oceanfront standalone resort-style homes. Each home is crafted by Coast Architects with interiors by AD100 interior designer Shawn Henderson. Resort amenities will consist of a one-of-a-kind, serviced Beach Club at Rock House, the largest infinity pool spanning 100 feet in Turks and Caicos, waterfront dining, and wellness facilities, including a spa and yoga pavilion, walking trail, and fitness center.
Opening in spring 2022, Rock House is set to be one of Turks and Caicos' most luxurious resorts, featuring 46 plush Mediterranean-inspired cottages outfitted with ocean-facing plunge pools.
Kisawa, Mozambique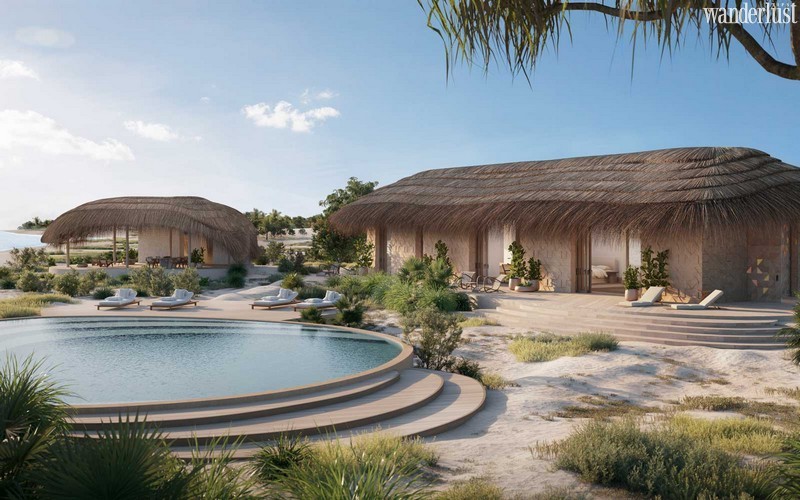 Photo: Wanderlust Tips
On the eastern coast of Africa, a mere 14 kilometres off Mozambique and part of the Bazaruto Archipelago, Kisawa sits among some of the richest and least explored subtropical ecosystems in the Indian Ocean. A charming combination of 12 one-, two- and three-bedroom bungalows, positioned within a 300 hectare stretch of pristine forest, white beach, and sand dunes, each residence has its own private waterfront, open-air deck, infinity pool, outdoor day area and kitchen.
Pairing innovation with simple traditions, Kisawa has embraced skilled local artisans from all over Benguerra Island to create bespoke sandy palleted interiors under palm thatched roofs. Featuring whitewashed walls, flowing drapes, and desert-coloured plump furnishings, with generous living rooms, king bedrooms, dressing rooms, joint bathrooms and individual powder rooms, every architectural decision has been carefully made, blending the property in with the natural landscape.
Within Kisawa, retreat to the spa and indulge in a specialist treatment, utilising rituals rooted in the natural elements. As the sun sets, head to one of the seven dining venues, sinking your toes into pearl white sands or absorbing sea views from an open deck. Taste bright and succulent Mozambique cuisine with signature dishes based on fresh homegrown flavours over an open fire.
Whether it be a yoga class at dawn on the red dune or scuba diving amongst vibrant coral, Kisawa specialises in pairing an active body with a peaceful mind. Try your hand at body boarding, and paddle boarding before diving into the ocean for some exotic snorkelling.
W Melbourne, Australia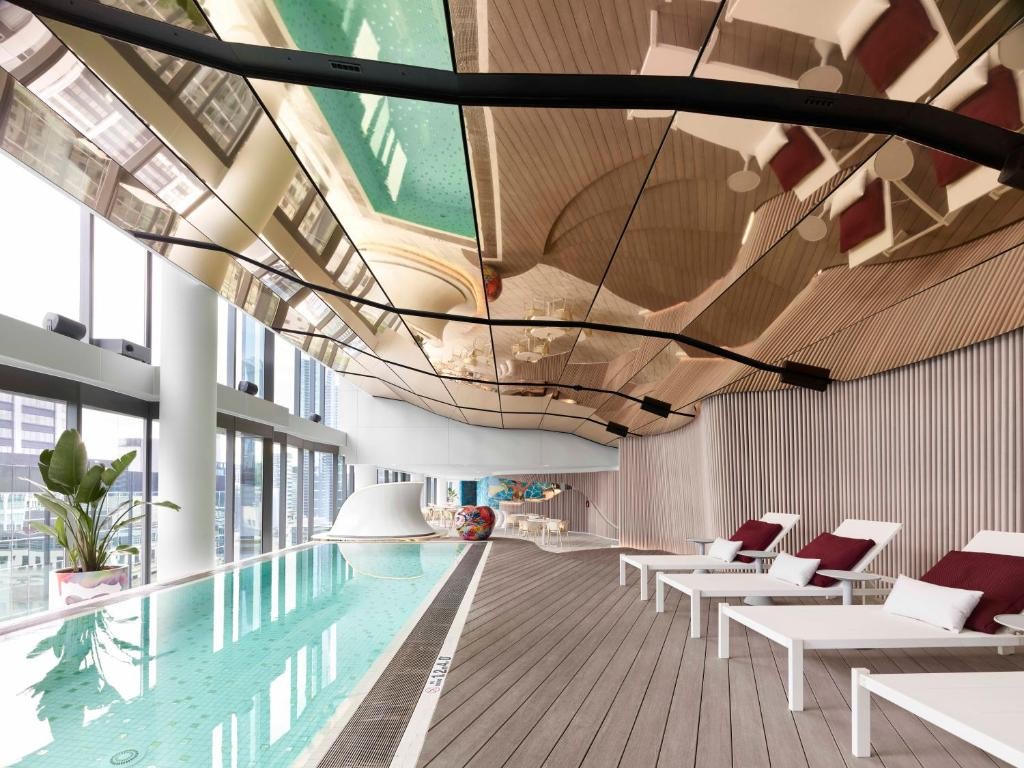 Photo: Booking.com
One of Melbourne's first luxury lifestyle hotels, W Melbourne is located in the CBD. It features a playground, free WiFi, private parking and a bar. Guests can relax in the state-of-the-art gym and take a dip in the pool.
The property offers 5-star accommodation with an indoor pool and sun terrace. Guests can choose from 3 restaurants and 2 bars. This property offers an ultra-modern event space, setting the stage for events in Melbourne's CBD.
Popular points of interest near W Melbourne include Block Arcade Melbourne, Eureka Tower and St Paul's Cathedral. The nearest airport is Essendon Fields Airport, 12 km from the hotel, according to Booking.com.
The W Melbourne, which opened in February, was the first international five-star hotel to launch in Australia in 2021 -- a hopeful sign that tourism might soon resume Down Under. Its 294 rooms are equally exciting, boasting deep-soaking tubs and sweeping views over the city or Melbourne's Yarra River. Rates start from $350.
Four Seasons Resort and Residences Napa Valley, California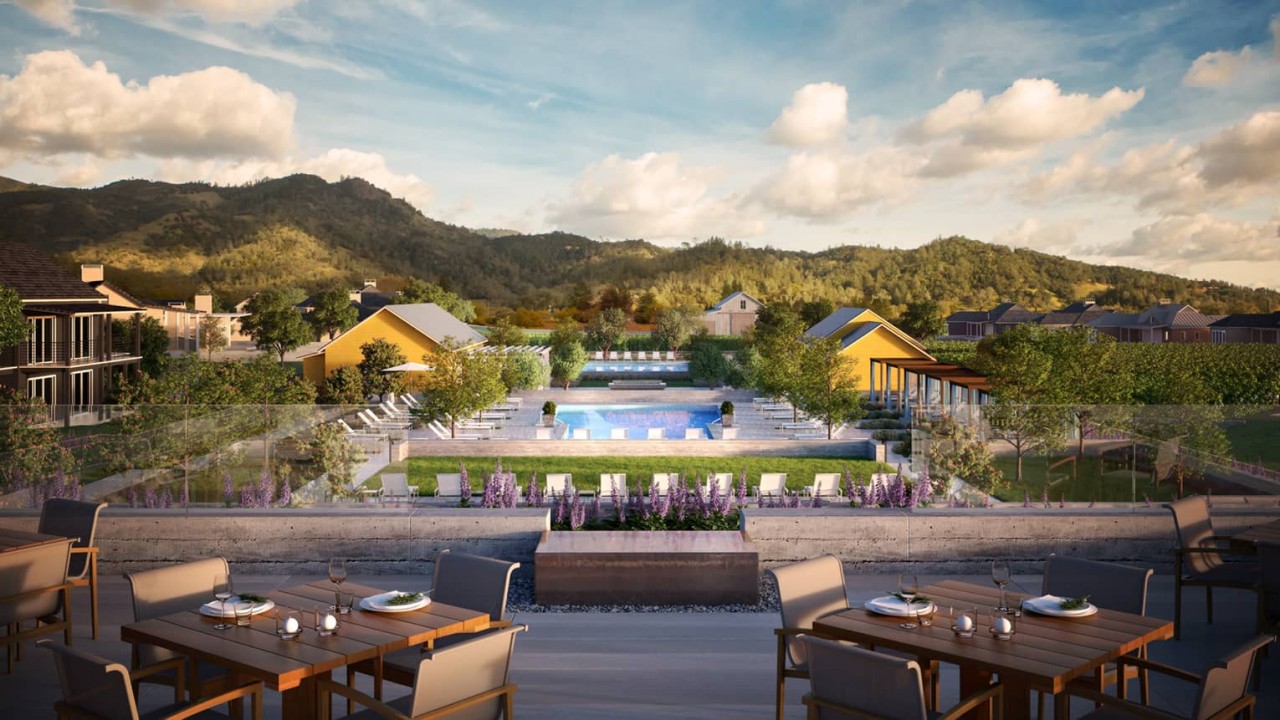 Photo: Four Seasons
Oenophiles and luxury-seekers will love the Four Seasons' newest property in California Wine Country -- Napa Valley's first and only resort within a working winery.
Opened in November, the farmhouse-inspired property has just 85 guestrooms and suites boasting fireplaces and bathtubs with sweeping vineyard views.
Beyond the luxurious accommodations, guests can also enjoy grape-to-glass winemaking and tastings at the onsite Elusa Winery. Rates start from $1,200, according to CNN.
NoMad London, United Kingdom
NoMad London takes residence inside the historic, grade II-listed building famously known as The Bow Street Magistrates' Court and Police Station. A collaboration with New York-based interior design studio Roman and Williams, the transformation of the storied 19th century building draws inspiration from its history and location in Covent Garden, as well as exploring the artistic and cultural connection between London and New York.
Accommodations offer an understated luxury and residential comfort that is distinctly NoMad. NoMad's signature culinary perspective is tailored to its new home in London; casually elegant with moments of whimsy, showcasing the bounty of the region and the season, and always served in gracious spirit.
Across from the Royal Opera House, this ritzy hotel in a former 19th-century courthouse and police station is a 2-minute walk from Covent Garden tube stop, 9 minutes away by foot from The British Museum and a mile from St. Paul's Cathedral.
Chic rooms with marble bathrooms have Internet access and flat-screen TVs, plus minibars and Nespresso machines. Suites add separate living rooms, dining areas and/or claw-foot baths. Room service is available.
There's a swanky restaurant in a plant-filled atrium, as well as a cool, retro bar, a library-style lounge, and 9,000 sq ft of meeting and event space. Breakfast and spa treatments are available.
Explora El Chaltén, Argentina
Photo: LostWorld
Simplicity, excellence, and the importance of a deep exploration experience are the concepts embodied in explora El Chaltén Lodge in Argentinean Patagonia.
With views to the Electric Valley and the Marconi Glacier, explora El Chaltén will open its doors in September 2020. The hotel is located within the Los Huemules Natural Reserve, a private area devoted to the preservation of more than 5,500 hectares of native flora and fauna.
17 km away from El Chaltén –in the Argentinean Patagonia– the lodge is a headquarters to explore a world-renowned destination by those who love nature and trekking.
Patagonia is not a country nor a place. It is a vast territory shared by Chile and Argentina, whose remarkable geography –shaped by mountains, glaciers, lakes, and rivers– offers countless exploration opportunities.
All programs include accommodations, transfers to and from the airport, meals and beverages, and a selection of exploration routes designed by the outdoors team.
With a unique location, Explora El Chaltén is the perfect headquarter from where to visit the amazing geography of the Argentinean Patagonia.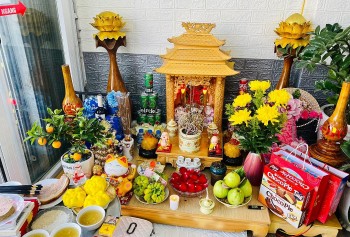 Handbook
Learn more about an ancient Vietnamese tradition that may bring you good fortune!