The Japanese woman behind the success of Prof.Luong Dinh Cua
(VNF) – The name of Professor Luong Dinh Cua (1920-1975) has long been closely associated with prominent contribution to the progress of agricultural science in Vietnam in the 20th century. Part of his success, was credited to the woman standing behind him thorough over 30 years, his loving wife from Japan.
(VNF) – The name of Professor Luong Dinh Cua (1920-1975) has long been closely associated with prominent contribution to the progress of agricultural science in Vietnam in the 20th century. Part of his success, was credited to the woman standing behind him thorough over 30 years, his loving wife from Japan.
Prof.Luong Dinh Cua and his wife, Nobuko Nakamura
Love story in Japan
Luong Dinh Cua met his 'special other half', Ms. Nobuko Nakamura when he was pursuing his higher education in Kyushu, Japan in the 1940s. The diligence and intellects of the Vietnamese guy had caught the attention of the Japanese girl, while her gentleness took away his heart.
However, Japanese parents hardly allowed their daughter to marry to a foreigner, especially a man from Vietnam, an underdeveloped country, which had once been ruled by the Japanese military.
In the 1940s, the picture of Vietnam, to Japanese people, was painted in gloomy colors. That was the reason why the relationship of Luong Dinh Cua and Nobuko was harshly objected by the girl's family members, friends, and even the authorities.
But Nobuko was a determined person. She was persevering with her own choice. She always kept in mind the Japanese proverb: "Tomorrow, the wind of tomorrow will blow", which is similar to the Vietnamese quote "Sau cơn mưa, trời lại sáng" (Tomorrow is a new day).
The proverb reflects a firm belief in a brighter future, had eradicated the fear of the awaiting challenging life in Vietnam, where war and poverty were haunting the country.
And true love had found its way out of forbiddance. Luong Dinh Cua and Nobuko's got married in 1945, after the Vietnamese young man graduated from the university of Kyushu.
In later years, Cua, with his sincerity, had won the hearts of all his foreign in-law, including those who once disliked him the most.
In the family, he highly respected his mother-in-law (Nobuko's father passed away long time ago), who had taken care of him as her born son, also saving the best for him.
Cua lost his parents when he was only 10 year old, therefore to him, the mother-in-law, was regarded as his own mother. He usually expressed his gratitude and respect for her through gifts, every time he received salary.
In 1945, Cua's home country was liberated. On September 2, the Democratic Republic of Vietnam was established by President Ho Chi Minh. For the first time, after over 80 years of being ruled by foreign invaders, independence and freedom finally belonged to the Vietnamese people.
'The wind from Hanoi, Vietnam' soon found its way to reach Kyushu, Japan.
Cua was overjoyed and immediately shared the amazing news with his beloved wife. He passionately talked to Nobuko about President Ho Chi Minh, about his dream of returning to contribute to the homeland. Day by day, the love for Vietnam from Cua, like an endless flow, had found its way to his wife's heart. Nobuko started to develop a special ties with the faraway land she had never been to, where her husband was born and brought up.
Family life in Vietnam
7 years later, in 1952, Nobuko followed Luong Dinh Cua on his trip back to Vietnam. The couple initially settled down in Hai Duong, a Northern province located 60 km from Hanoi, where Cua applied what he learned in Japan to advancing local agriculture.
Mrs.Nobuko in the 1960s
In the foreign land, the Japanese woman had to put vast efforts in adapting to the new environment. Life was very difficult in the beginning. The whole family had to live in a small flat. In addition to taking care of the family, Nobuko also worked as her husband's research assistant, a job which required high level of meticulosity.
Living in a strange land was absolutely an uneasy experience to Nobuko, especially when Vietnam was terribly damaged by war. Like any ordinary Vietnamese woman at that time, the Japanese wife of Luong Dinh Cua had to raise cattles, growing vegetables in the house's yard, queuing to buy tickets for necessities of the family. She was also familiar with the sound of bomb dropped in nearby location, familiar with the narrow, dark bomb shelters.
Nobuko was later recruited by the Voice of Vietnam (VOV). Due to the requirement of the job, she stayed in Hanoi on weekday, and only could reunite with husband and kids on weekend.
Nobuko was a dedicated staff. In addition to working as a radio broadcaster in Japanese, she even took time to communicate with audience in Japan personally. Via handwritten letters, she, on behalf of VOV, extended thankful words to Japanese people for their support for Vietnamesee people in the resistant war. In those letters, she also introduce to them the quintessence of Vietnamese culture, such as cuisines and sights of interest.
The love for Vietnam has naturally become part of Nobuko's life. "I love the experience I had here in Vietnam. Nice weather, kind people, tasty food, lovely outfit. I am especially fond of Ao dai, with the elegant look and comfortable feeling when wearing," she said.
Looking back on the past: Never regret
Luong Dinh Cua passed away at the age of 55 in 1975.
It was a huge loss that not only broke his family's heart, but also the Vietnamese people's. The country has lost a great inventor, a dedicated supporter for farmers.
Talking about her late husband, Nobuko said: "People assumed that if we had kept staying in Japan, we would have been very wealthy, and my husband's career would have been much glorious. Nevetherless, I think materials do not bring happiness. If we had stayed in Japan, Cua would not have been happy, because he would have missed "the wind from Hanoi".
Talking about the life-changing choice she made over 70 years ago, Nobuko does not regret: "We was together for 30 years, as a perfectly matched couple. With the wonderful chemistry we shared, to me, I have reached the highest place on the happiness staircase."
Mrs. Nobuko Nakamura at the age of 91 (photo: T.Trung)
"To us, the younger generation, our parents' love story was a fairy tale, which can barely exist in real life. The way they have lived and loved inspired us to strive toward a meaningful life," said Luong Hong Viet, the eldest son of Luong Dinh Cua and Nobuko.
It has been over forty years since the day Prof.Luong Dinh Cua passed away. Lots of wind of change has taken place, but in the heart of Nobuko Nakamura, Luong Dinh Cua's faithful Japanese wife, there is one thing that will never change: the love for her husband, for Vietnam./.
About Prof.Luong Dinh Cua
Prof.Luong Dinh Cua (1920-1975) was a leading scientist of Vietnam in the 20th century. He worked as a lecturer and a researcher at the Institute of Agriculture-Forestry (University of Agriculture) and the Field Crops Research Institute.
He was the pioneer in agricultural applied science, especially with the development of crop varieties which suits Vietnam's soil and the invention of new farming methods which helped raise productivity.
He was honored as the Hero of Labour in 1967. Nowadays, in Hanoi, HCMC and Soc Trang (his homeland), there are roads named after him./.
( Translated by Phi Yen )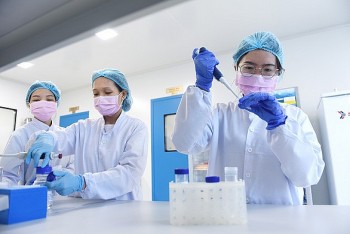 National
Vietnam News Today (October 17): Vietnam records 3,211 new local Covid cases; Vietnam's border guards take tougher actions against IUU fishing; National program for development of domestic vaccines adopted; HCMC to reopen inter-provincial tourism from next month.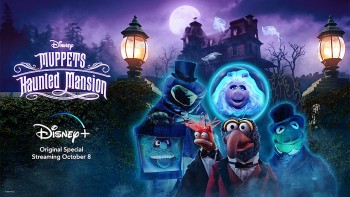 Handbook
Halloween is coming, and what is better than bing watching a good cartoon with your kids. This 10 new Halloween specials, special episodes, and series are kid-friendly spooky alternatives, and fresh-as-a-newly killed corpse in the post below.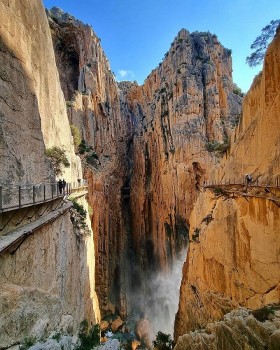 Travel
For people who are thrill seekers and love challenging themselves, this narrow, small walkway which was pinned along the steep walls of a narrow gorge in El Chorro in Spain, will give the visitors the best and most dangerous experience of a lifetime.