Toyota Vietnam: New leader, brighter prospect
Toyota Vietnam 's sales have continuously grown since new General Director - Toru Kinoshita took office. However its product quality remains a question, particularly its 'Achilles heel' - air bag does not deploy in case of accident.
Toyota Vietnam 's sales have continuously grown since new General Director - Toru Kinoshita took office. However its product quality remains a question, particularly its 'Achilles heel' - airbag does not deploy in case of accident.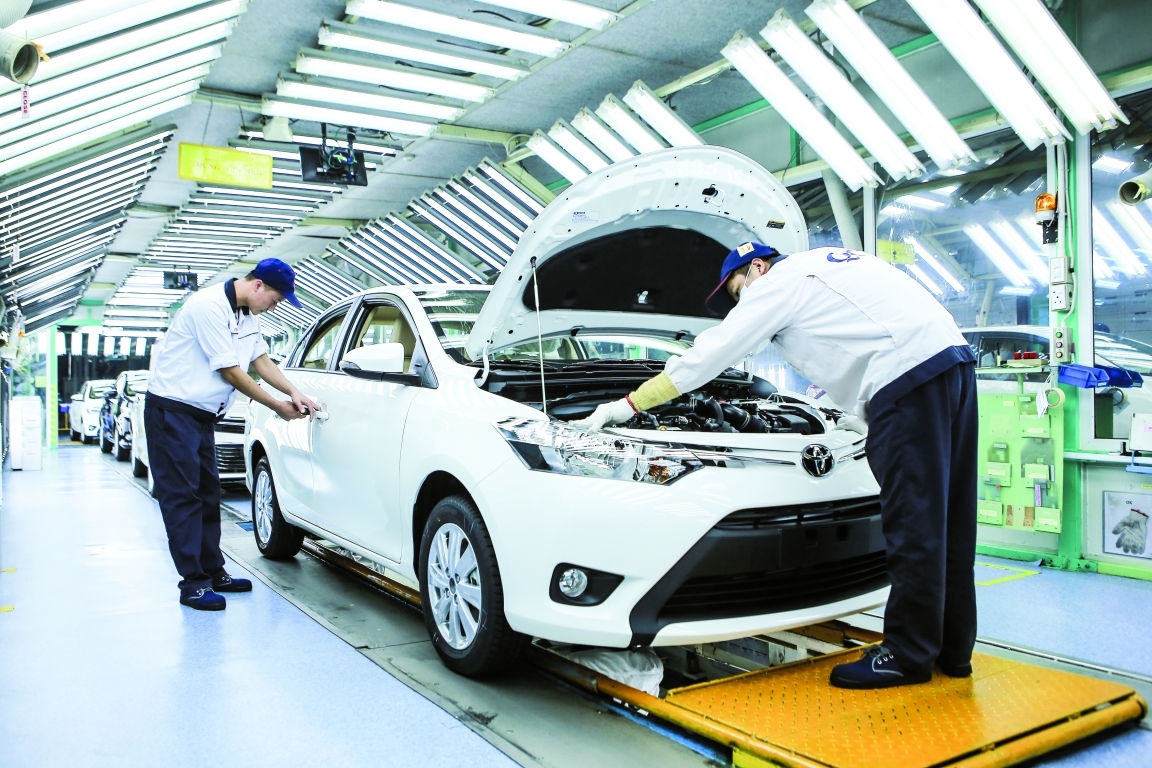 Revenue or Quality? Which is TMV's priority?
For 4 years from 2013 to 2016, Toyota's sales kept growing but was continuously chased after and later overtaken by THACO. From the top place of 34.4% in 2013, by the end of 2016, Toyota market share declined to only over 20%.
Leader of Toyota Vietnam (TMV) during this time was Yoshihisa Maruta, who was replaced with Toru Kinoshita on January 1, 2017.
Before joining TMV, General Director Toru Kinoshita (born 1964) had held different positions in Toyota Japan Group, Toyota Vietnam, Toyota Asia Pacific Automobile Company, Toyota's office in Singapore, Thailand for nearly 30 years.
Notably, within 3 years from 1999 to 2002, he was with Toyota Vietnam joint venture.
Thanks to his experiences and market insights, TMV's new CEO Toru Kinoshita has taken bold steps and brings success to the company right afterwards. Few days after the new leader took office, TMV introduced the new Fortuner that was transferred from CKD assembly to fully-imported from Thailand. The popular SUV which is associated with flipping case, but still reap success in the market has surprised many.
Not only Fortuner, a series of Toyota car models such as Vios, Innova after being significantly reduced in terms of price, with various promotion programs also witnessed impressive sales. In 2017, TMV first reached new record with 59,355 cars sold. In 2018, despite numerous difficulties, with Vios, TMV continued to create new milestone with 65,856 cars sold.
Also in 2018, TMV contributed approximately USD 699 million to the state budget, bringing the total tax value since establishment to nearly USD 7.7 billion.
Customer First, Quality First, Toyota's business philosophy.

On its website homepage, Toyota keeps sharing its business philosophy: Customer First and Quality First through providing products and services that go beyond customers' expectations. Basic principles of quality, created by global Toyota founder, Sakichi Toyoda, mentioned in "The Invention Journal" are: Do not sell products without adequate testing; Leading the world with innovation and creativity.
In Vietnam market, TMV also launched the project "NO QUALITY. NO LIFE "to enhance the brand as well as its products to win customers.
Through this project, TMV's goal of quality reaches a new height. Quality of products, Quality in sales, service and work have become the foundation for product quality, sales and service. This is also the next hallmark of Toru Kinoshita.
Speaking at a press conference, General Director of TMV Kinoshita, shared: "Globalization comes in a different aspect. We, the people and businessmen in Vietnam must participate in the global competitive environment and establish a strong position in the international community. In this respect, quality is the leading factor in competition. We believe that Vietnam will continue to grow and develop further with all its potential. As citizens of Vietnam, we, members of Toyota Vietnam, always want to accompany the development of the country. That's the reason we once again emphasize and set quality goals and launch quality improvement projects at this time. " According to TMV's announcement, the project will last from 2 - 4 years.
Airbag fails to deploy in car crash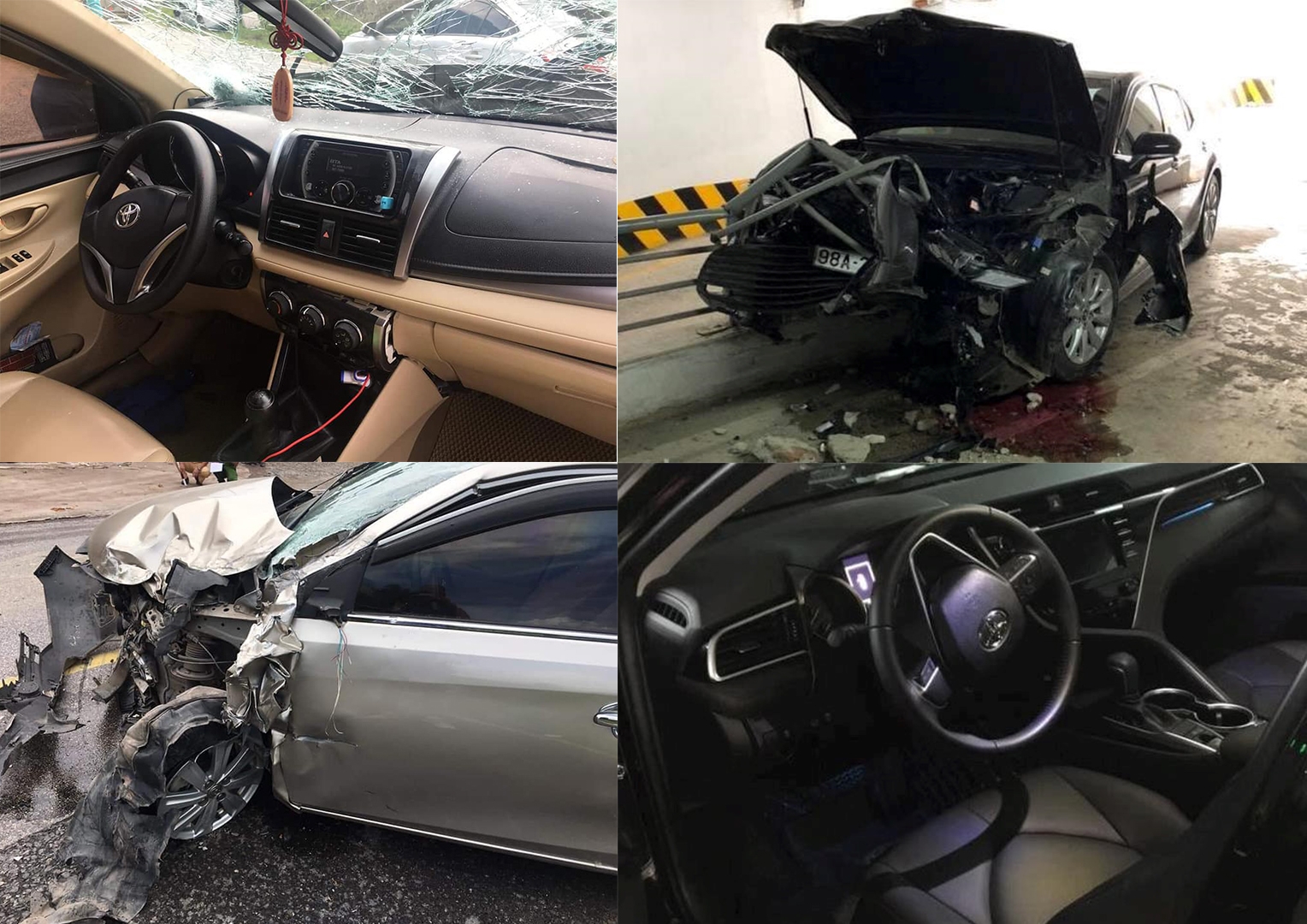 Air bag fails to deploy, 'Achilles heel' of TMV
The upgrade of these safety equipment aims to solve TMV's 'Achilles heel' in Vietnam market for many years. However, those measures do not fully meet the needs of the company as well as the demand of customers.
In spite of these aforementioned efforts, the images of many Toyota models suffering severe damages whilst safety equipment like airbags remained inactive being widely spreaded on social networks have concerned consumers.
At the moment, no official report on number of Toyota models with inactive air bags is released.
Regarding this issue, Nguyen Hoang, owner of Thai Hoang Gara (Hanoi), shared: "The airbag system operates based on certain principles. The number of airbags installed will decide on which spots the airbags will deploy. However, if airbag does not deploy to minimize casualties in case of severe accidents, it's worths taking into account. Airbags are especially important when an accident occurs, it can save lives, not only mitigate injuries ".
Answering an enquiry on the condition for an air bag to deploy, TMV representative said the front airbag system of the car will "explode" when the car collides beyond the designed limit (equivalent to the force that the car receives when hitting a fixed wall without moving or deforming while driving at a speed of 20 to 30 km/h).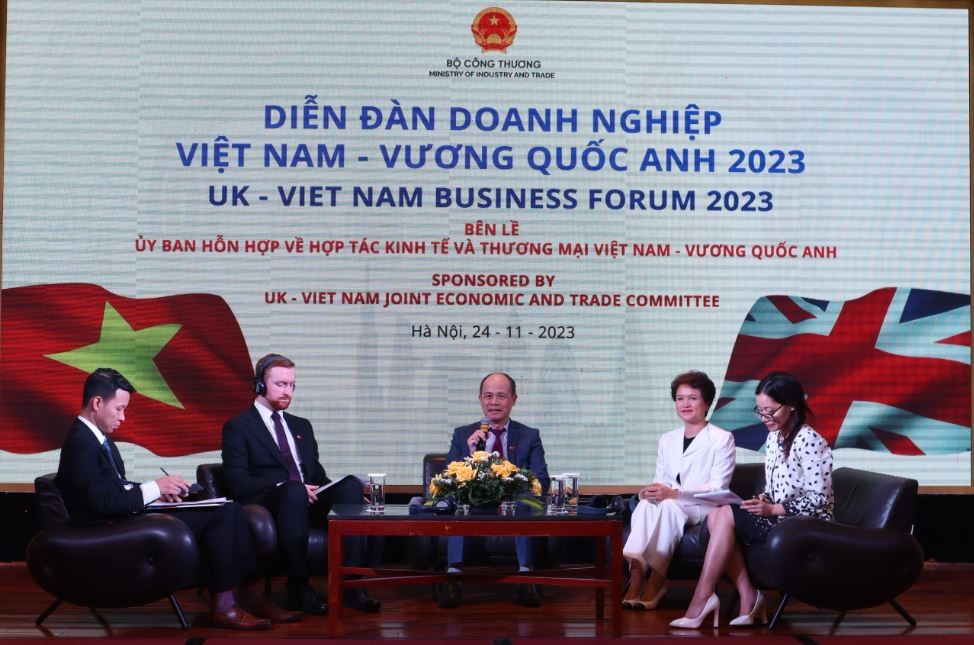 Economy
The dual impulse from FTAs will create more incentives for UK goods and services in the Vietnamese market, as well as increase investment attraction.
December 02, 2023 | 22:32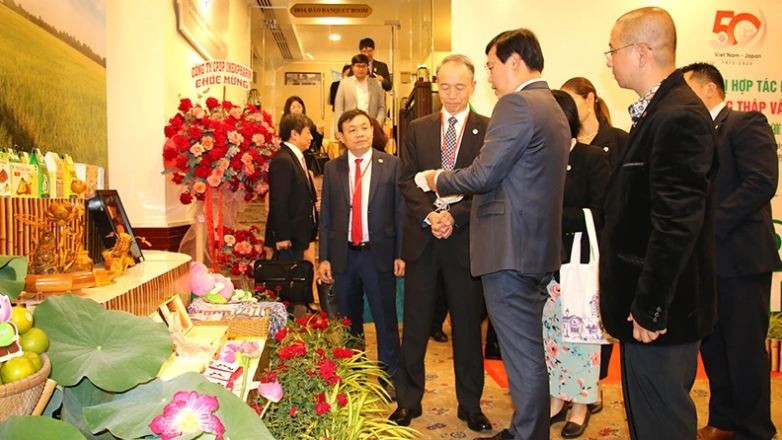 Economy
Japanese businesses expect the soon-to-be-completed road and waterway transportation system will increase investment opportunities in Dong Thap province.
December 02, 2023 | 22:02