Training on basic computer use for people with disabilities
From August 16 to 18, in Ninh Binh province, a training course on basic computer use for local people with disabilities was held.
At the first day of the training course. Photo: AFV
The aim of the training course was strengthening capacity for informatics for people with disabilities. Training with the participation of 18 people (5 women and 13 men) who are executive committee members of the Nho Quan District Disabled People's Association and representatives of 6 community support and development groups.
Students will have basic knowledge of computer use, using word and excel, internet and email to serve their work and life. In addition, they can actively implement the activities of the Association and participate in organizing some activities of the project as well as other activities in the locality.
The Management Board of Supporting Program for Development in Nho Quan district coordinated with Association of Disabled People in Nho Quan district and Aid for social protection program Foundation Vietnam (AFV) to organize the training course, with financial support by CBM International.
The second phase of the project "Promotion of disability inclusive and disaster prepared communities in Nho Quan" will be implemented in 4 years with the target as people with disability and their community will integrate and adapt better with climate change and hazardous' impacts.
The project will inclusively connect and contribute to CBM's initiative about Community Based Initiatives Development (CBID) aiming at Integrated and participatory community provides equal access for people with disability living in poverty; Local authorities and other support service systems effectively participate; Community disaster preparedness./.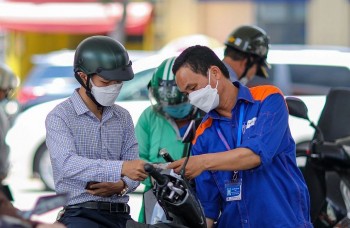 Economy
Vietnam Business & Weather Briefing (Oct 2): Binh Duong lures foreign investors with special care, the North and Central regions continue to have heavy rains, leading to the risk of flooding, flash floods, and landslides.