Travel+Leisure: Hoi An, Phu Quoc Among Top World's Tourism Destinations
The voting results of World's Best Awards 2022 by Travel+Leisure Magazine are in and Hoi An city was in the top 25 best cities while Phu Quoc in the top 25 best islands in the world.
Travelers seemed to seek for destination around the globe to fill in the gap of the past few years of travel. Wherever they went, breathtaking sceneries, fun-loving spirit, delicious regional cuisine, and historic sites are highly appreciated.
The World's Best Awards, organized by Travel+Leisure, is an annual poll and is the place to vote for famous tourist destinations and landmarks around the world. This poll is also accompanied by the assessment of the world's leading travel industry experts.
Voicing their opinions on the top cities, islands, cruise ships, spas, airlines, and more. Readers rank destinations on their sights and landmarks, culture, cuisine, friendliness, shopping, and overall value.
The voting results of World's Best Awards 2022 by Travel+Leisure Magazine are in and Hoi An city was in the top 25 best cities while Phu Quoc in the top 25 best islands in the world.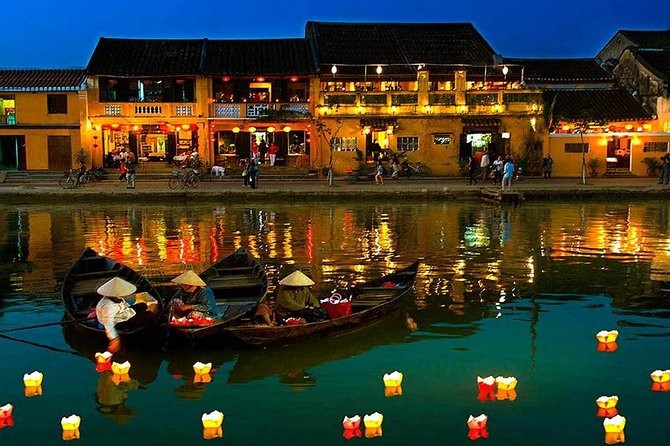 Located on the central coast, Hoi An ancient town is a paradise for tourists and photography and food lovers. Photo: Viator
Out of the 25 best cities in the world, Hoi An ranks 20th with a score of 88.9221/100, only 0.3 point behind the 19th rank, which is the capital city of Oman - Muscat. In addition, Hoi An is also ranked 10th in the top 15 best cities in Asia.
Once an important trading port of the old dynasties in the 15th and 16th centuries, Hoi An owns more than a thousand ancient wooden houses, many traditional temples, ancient clan houses and hundreds of years old shops to bring to life. you go back in time to the old golden age.
In 1999, Hoi An ancient town was recognized by the United Nations Educational, Scientific and Cultural Organization (UNESCO) as a World Cultural Heritage.
Hoi An city has also been honored many times by Travel+Leisure, such as the world's best city in 2019, the top 10 Asian cities in 2018, one of the 50 best places to travel in 2019…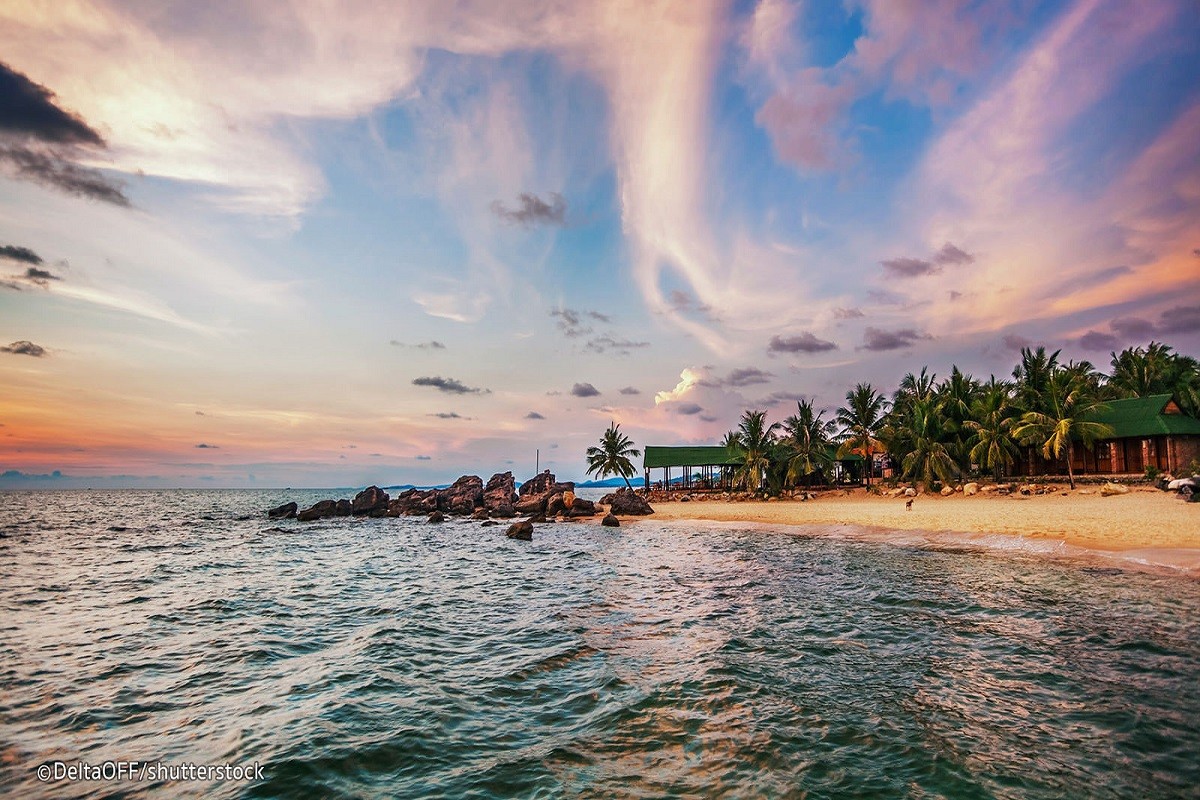 Photo: DeltaOFF/Shutterstock
In the category of the top 25 best islands in the world voted by Travel+Leisure readers, are beloved for their mix of culture, food, and friendliness.Phu Quoc, the only representative of Vietnam, ranked 14th.
Phu Quoc Island is located southwest of Vietnam. There are totally 22 large and small islands, of which the largest Phu Quoc island has an area of ​​580 km², 49 km long.
The natural terrain gently runs from north to south with 99 mountains and hills. However, the small island cluster of An Thoi port is completely separated from the southern tip of Phu Quoc island by a strait with a depth of more than 60 m.
The most ideal time to head East to this tropical paradise is from about November to April. This is the dry season in the South, with little rain and warm sunshine, suitable for outdoor travel activities. October is also the time of change of seasons, so there is little rain.
This season is suitable for resort tours. From about May to October is the rainy season, sometimes there are storms, but Phu Quoc is still crowded with domestic tourists.
Joining a riding tour for a day to see all the famous places on the island, namely Ganh Hang, Bai Nho beach, Trieu Duong bay, Phu Quy lighthouse, Phuot slope, Phu Quy wind power field, Lang Duong fish lake, Long Hai fish market, coastal fishing villages, etc.
Hotel in Phu Yen named among world's best

A New York-based travel magazine Travel+Leisure has recently named Zannier Hotels Bai San Ho in Phu Yen, Vietnam's South-Central Coast among the world's best hotels ...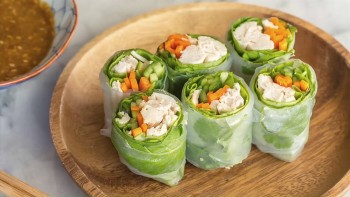 Travel
Rolls are a easy-to-make dish that is loved by many Vietnamese diners as well as Korean stars.