UK brings its extra troops to the Gulf as oil tanker row
The extra troops will be taken to UK Maritime Component Command, a Royal Navy Command in Bahrain and the second British warship will be deployed in the Gulf when Iran has not release the crew members of the British's Stena Impero oil tanker despite the UK's request.
The UK has sent the second frigate along with small additional troops to the Gulf to ensure the safety for its vessels because Iran still held the British oil tanker Stena Impero.
The air - defence destroyer HMS Duncan (photo: Skynews)
These military personnel, the additional frigate and the air- defence destroyer HMS Duncan jointed together to protect vessels to sail to Strait of Hormuz
The Britain's Ministry of Defence also affirmed the participation of the HMS Montrose frigate to "ensure the continuous availability of ships to accompany merchant vessels".
This UK's deployment is the process of carrying out the mission to escort the British – flagged ships went through the strategic area, Strait of Hormuz as it had announced last week.
Defence Secretery, Ben Wallace shared that "Freedom of navigation in the Strait of Hormuz is vital not just to the UK, but also our international partners and allies.
He expressed "Merchant ships must be free to travel lawfully and trade safely, anywhere in the world. I'm pleased that HMS Duncan will continue HMS Montrose's fine work in helping to secure this essential route" and added "While we continue to push for a diplomatic resolution that will make this possible again without military accompaniment, the Royal Navy will continue to provide a safeguard for UK vessels until this is the reality."
The Iran – UK confrontation continue rising after the Iran's seizure of British oil tanker, Stena Impero which the UK suspected it was the Iran's revenge for the capture of Iranian oil tanker Grace 1 in Gibraltar. Particularly, Iranian President Hassan Rouhani announced Iran will set Stena Impero free when the UK released Grace 1 on Wednesday
Moreover, at the meeting on saving the 2015 nuclear deal on July 28, Iran also said the UK's capture of Iran's oil tanker was the breach of the deal.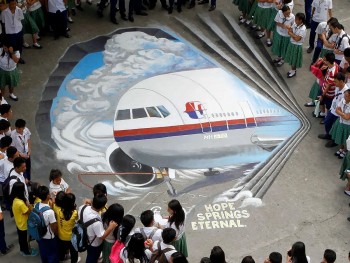 World
The world might never know what really happend when these planes went off the radar. Let's take a look at some of the unsolved mysteries of aircraft disappearances.